It's Business Time for a Spawning Pair of Joculator Angelfish, because it's Wednesday!
By Jake Adams on Jan 21, 2009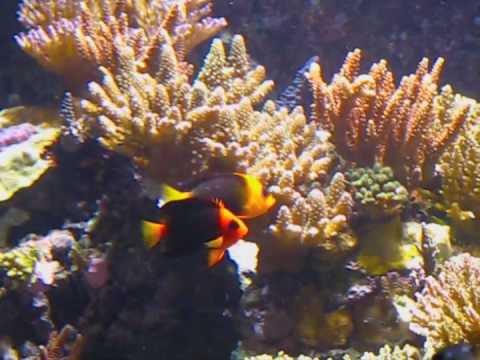 We have a knack around Reef Builders for the newest products, the rarest fish and high caliber videos. The video above represents the last two things that RB does best by bringing you an original video of the twilight courtship and spawning of Joculator Pigmy Angelfish, Centropyge joculator from the home aquarium of Dr. Sanjay Joshi. The clip also includes footage of a pair of Longnose Hawkfish getting it on. This video clearly shows the size and color differences between the male and female joculator and the courtship that both fish engage in to get the deed done. The Joculator angelfish is a rarity among rarities and seeing this spawning pair with the prospect of getting some tiny jocs in the distant future is truly exciting.