To celebrate their 7th Anniversary Unique Corals is hosting a live sale you won't wanna miss! For this special sale Unique Corals will be going strong SATURDAY & SUNDAY! April 20 and April 21, 10am through 6pm on both days. This weekend only at Reef2Reef.
Unique Corals will be offering over 1300 awesome WYSIWYG Corals hand selected for this special event. Tons of corals for beginners through advanced hobbyists, frags and colonies. UC Signature pieces, crazy rare zoas and palys from Batavia Coral Farms and Long Life Taiwan (some only found at Unique Corals). Here's an inventory sneak peek.
How it works
All corals will first appear on the Unique Corals R2R page with a picture, name, and price. Immediately following their appearance they will be on the LiveSale page at UniqueCorals.com available for purchase.
Corals will appear in batches of 5-10 pieces, approximately 90 pieces per hour. There will be LPS and Acro hours announced in the thread. During these hours, the offerings will be heavy in that type for the hour. If you miss something you really like, please don't hesitate to message them on the R2R thread, send an email to [email protected] or call them at 818 570-0848. (Mon-Fri only)
Corals will be going for 35 to 80% off! Plus lots of $5 specials too! If you do not buy anything, they will gladly refund your $ in full for the shipping module on Monday, when their offices open.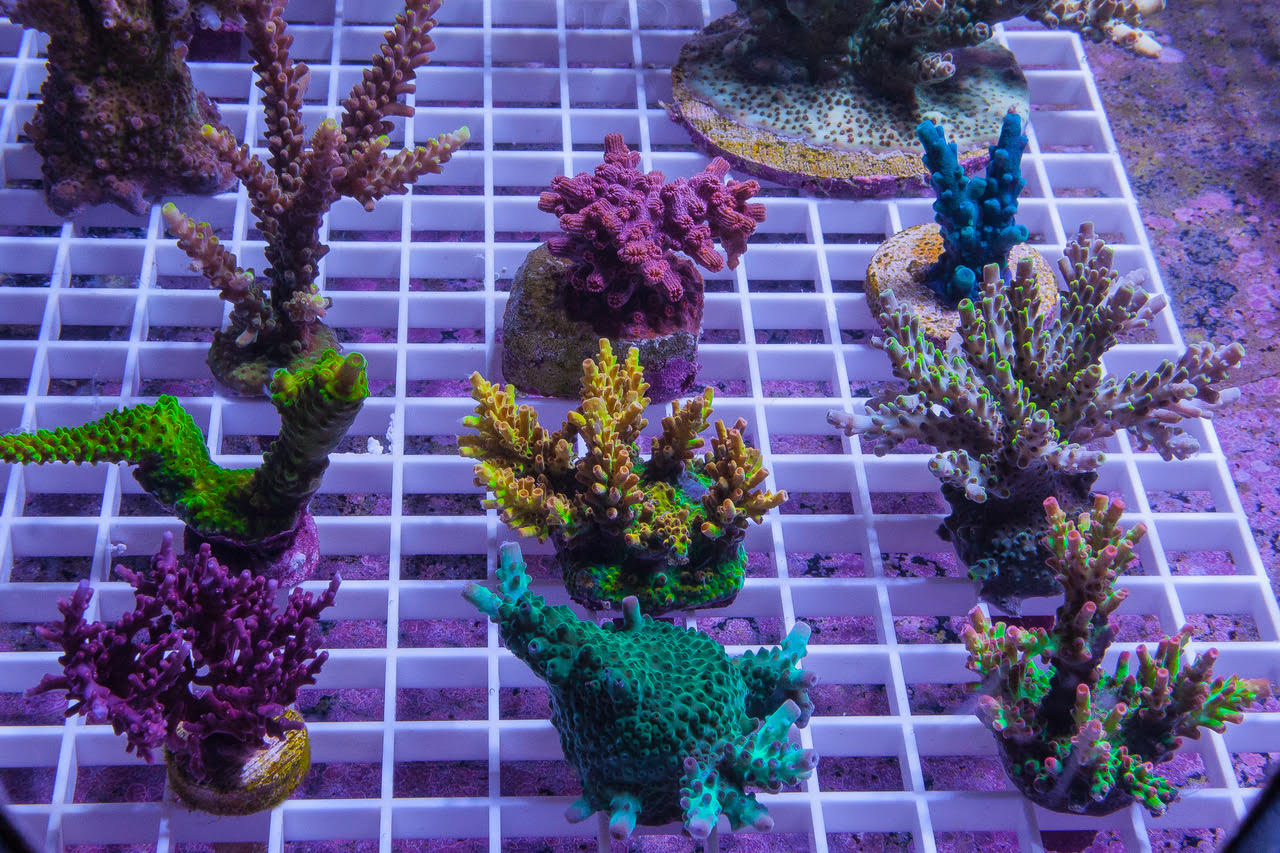 RULES
"Off of the Unique Corals website" Free RAFFLE entry for every purchaser!!!!! Their most Prizes ever! (All prizes will ship for free, or combine with your purchase)
Illumagic Blaze X Mini LED light – fresh or marine
MarcoRocks aquascape – Joe will design you scape up to 200g
2 x PolypLab Coral View Lens + CPL polarized lens attachment pack
2 x PolypLab Reef-Roids coral food, large size 120g
A UC special WYSIWYG colony
UC LPS premium fragpack
2 x Triton ICP and N-DOC water analysis kit pack
That's over 10 prizes! 100% free to enter.
Plus, every person who purchases will receive a free PolypLab Premium Coral Frag Glue *while supplies last.
Raffle: Every purchaser will receive an entry. If you choose not to purchase, you just have to comment once per hour in the thread for the LS event to receive a free entry. You really can't go wrong either way.
Shopping: Limit of three $5 corals per person, for every $5 coral, you must purchase one non-$5 coral (however there's a ton of $7, $8, $10 items).
What to do first: Important so please read this part! You MUST first purchase a shipping module. Then shop as much as you like and they will automatically combine shipping for you. And you will earn UC Reward for every dollar spent! Remember that any unused shipping module purchase will be refunded on Monday so no worries. (Sometimes life or other people get in the way of sniping that killer piece. They know and they get it so no worries).
During the LiveSale please check out by selecting the "Add-On/Pick-Up/Test Only" option for Free shipping (since you have purchased a shipping Module already). Earn UC Reward points on all your purchases. Yup. You read that right. AND they combine all shipping automatically for free (provided one shipping module was purchased), so check out as many times as you like!
All orders are final, no refunds, exchanges, credits, promotional gift cards, coupons, or extra discounts will be applied during the sale. Their guarantee covers all the corals they ship. If you ask for customization or substitution, Unique Corals will try to accommodate you but please understand this may delay your ship date. Their office opens on Monday morning.
Intel: The $5 doorbuster corals will be spaced throughout. With so many choice items, competition is fierce, be ready for some fast clicking! We do suggest you register with Unique Corals first with your shipping information so you will have a fast checkout experience. If you are already a registered UC customer, great, you are all set to go. There is NO FREE SHIPPING unless combined with another order from the Unique Coral website over $150 in Livestock.
Have Fun: You can count on Unique to have the best coral selection, prices, true to WYSIWYG corals, and amazing prizes! All LiveStock is backed by the Unique Corals guarantee so buy with confidence! We have long been fans of Unique Corals and their innovative ideas and fresh approaches to coral and dry good selections. We cannot wait to see what they have in store this weekend!