If you're looking to buy coral online, you've come to the right place. World Wide Corals is home to the best selection of saltwater aquarium invertebrates and live coral for sale on the web. Each of their live corals are packed professionally by a trained technician prior to shipping. And WWC only ships with FedEx Priority Overnight®, so you can expect your animals to arrive the day after ordering.
World Wide Corals is an owner operated business, specializing in captive raised corals and saltwater aquariums.
WWC differentiates themselves from other vendors by offering their customers full transparency into their facility and practices, setting the industry standard for shipping techniques, accurate high-quality photos, hard-to-find corals, and customer service.
For some hobbyists buying live coral online can seem like a risky endeavor. The staff at WWC takes the worry out of the equation by culturing extremely healthy corals, giving you a hassle-free guarantee, and providing you with a full online customer service team to ensure you are completely satisfied with your purchase.
World Wide corals is proud to announce their latest venture! World Wide Corals presents West Coast Source!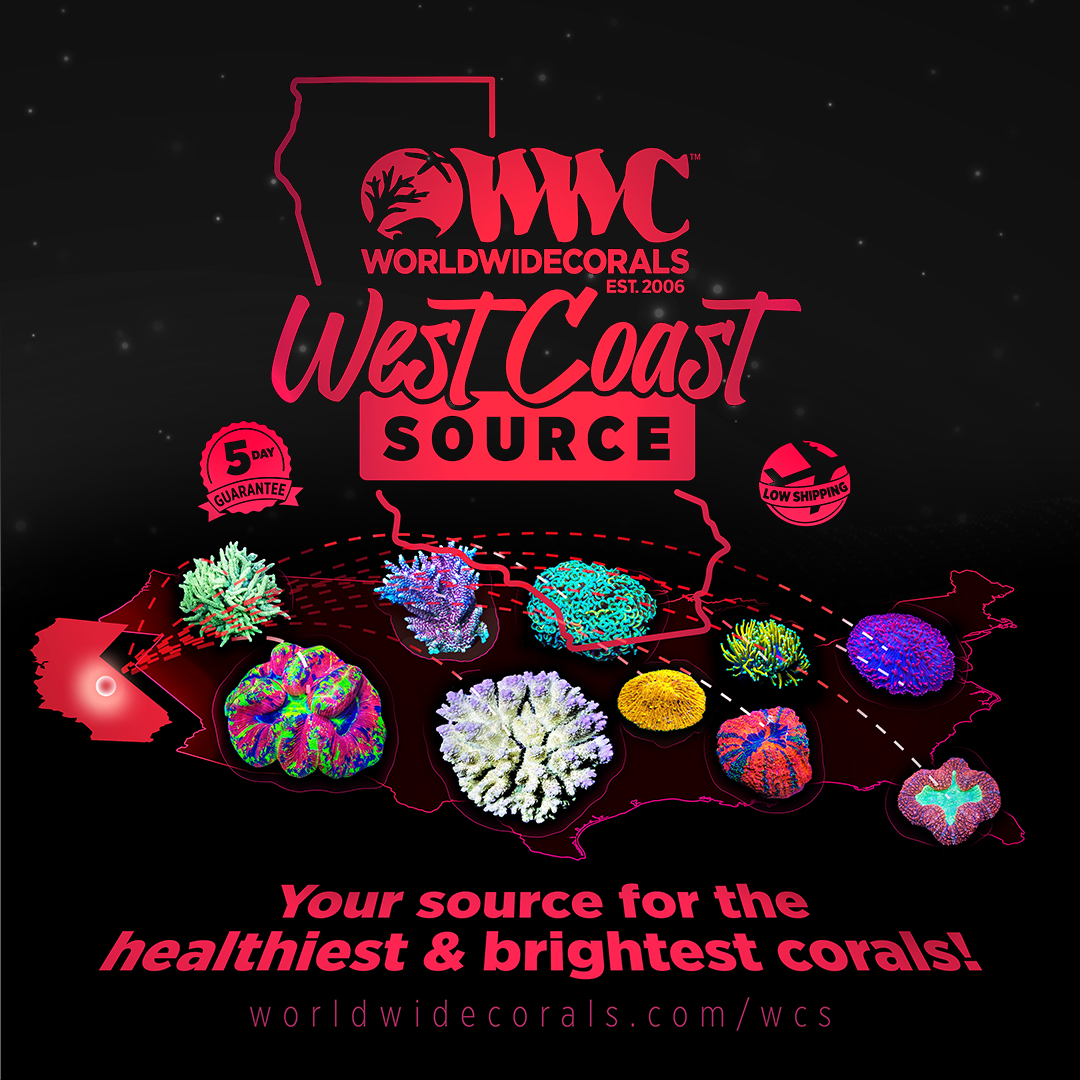 Are you California Dreaming? World Wide Corals have been for a very long time, and are excited to announce they have set up a small facility in Los Angeles, California, where they will be receiving and shipping corals directly to you from the top exporters around the world. Be assured that the new facility will follow the same strict WWC standard of practice and Company Values that everyone is accustomed to.
One of their main goals with the new WWC West Coast Source is to bring the best of the best in coral colonies direct to you from the source. By doing this directly they are able to save, and in turn, pass the savings on to you, the hobbyist. WWC is committing to having new colony updates no less than three times per week.
So no matter if you have sun, snow, beach or skyscrapers outside your window you can have WWC West Coast Source delivered directly to your door.