Create Ads
Introducing user-generated advertising on Reef Builders. Advertisers are now given the freedom to purchase, upload, and view daily statictis for advertising campaign on Reef Builders.
How it works.
Go to talk.reefbuilders.com and sign up for your talk.reefbuilders account.
Once your account is active click your account located on the top right side of the navigation page > Ads Manager.
Open the Ads Manager tab, from here you have an overview of your advertising account. You can create ads, view statistics, and pay advertising invoices.
Create ads will bring up various advertising packages for sale.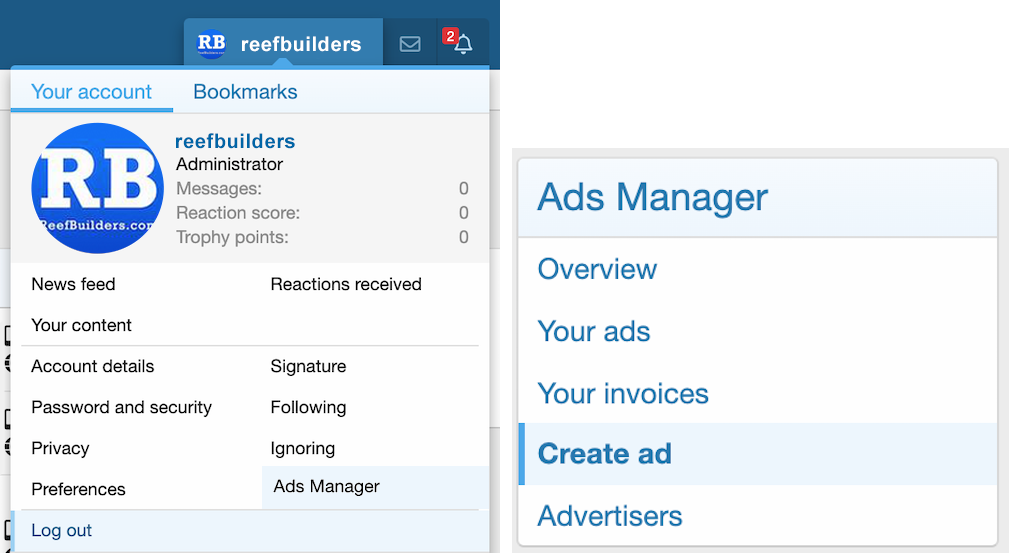 You now have two ways to purchase online ads.
Select either monthly packages between two ad sizes 728×90 or 300×250, or select 300×250 *Promo for short term promotions paid per 1000 views.
728×90 leaderboard ads appear on the top of the Reef Builder homepage and blog pages. 300×250 square appear in the right sidebar of the Reef Builders home page and blog article pages.