Red Sea MAX® NANO Giveaway
Would you like to win a new aquarium? Red Sea and Reef Builders have teamed up to bring you the chance to win a brand new MAX® NANO aquarium, just in time for the holidays.
The MAX® NANO combines a contemporary, rimless design with state of the art technology. This fully-featured REEF-SPEC® system provides everything necessary in order to enable you to enjoy the beauty and diversity of your own piece of thriving coral reef, rather than worrying about component selection, suitability and compatibility.
Fully featured 75 litre/20 gal, Plug & Play® reef system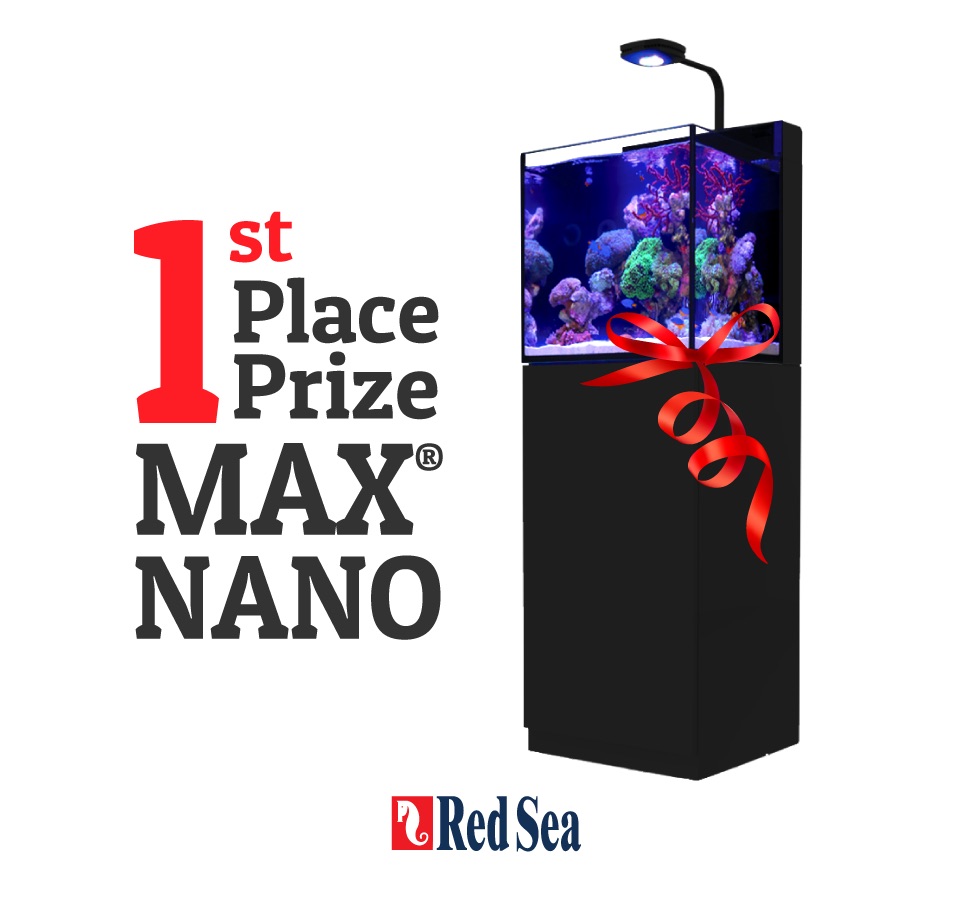 The all new MAX® NANO features the very latest in reef-keeping technology including AI's Prime HD LED lighting with integrated Wi-Fi control, REEF-SPEC® filtration and circulation systems, an Automatic Top-Off unit and an easy access power center.
Do those sound like amazing features for any reef tank? You can win a Red Sea MAX® NANO by entering our contest below. All you have to do is signup to the ReefBuilders and Red Sea newsletter and you are automatically entered to enter.
One Grand Prize winner will receive a complete Red Sea MAX® NANO Aquariums. Second and third prize winners will receive generous price bundles for your own reef tank.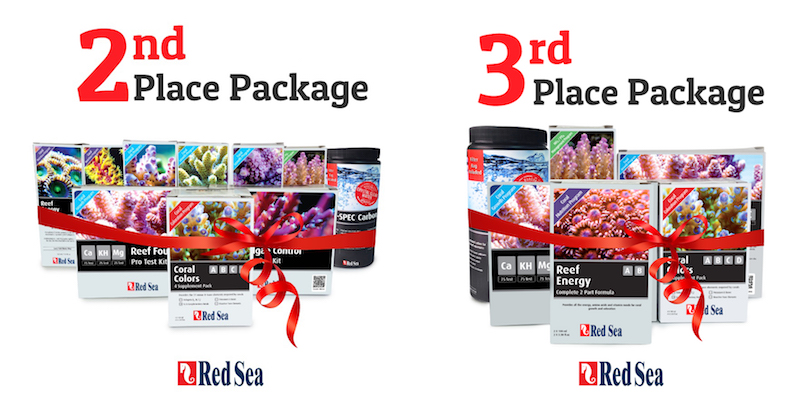 The giveaway starts Tuesday November 15th, 2016 and ends on Thursday December 15th, at 11:59PM. After this time the entries will be closed to the public.
How do I enter?
1) Subscribe to a newsletter from both Reef Builders and Red Sea. (Fill out the form below). If you are already subscribed you can still submit your email address to enter the contest.
2) Like Reef Builders on Facebook and Red Sea on Facebook (Bonus Entry)
3) We will email and/or send a message on Facebook if you're the winner.
Enter Now for a chance to win the aquarium of your dreams.
CONTEST RULES
Contest is open to U.S. residents within the 48 contiguous States, must be 18+ to enter! Yeah, turns out that in some states its illegal to win a contest if your under 18. Who knew? Ask your parents if you want to be entered.
Winner will be chosen randomly. The winner will be contacted by email and/or sent a message on Facebook.
1st Place will be awarded a Red Sea MAX® NANO Plug & Play System (A Value of $925)
2nd Place will be awarded a Deluxe Red Sea Prize Pack (A Value of $265)
3rd Place will be awarded a Red Sea Prize Pack (A Value of $160)
If you are chosen as the winner, you need to respond to our email within three (3) days. If you don't, we will pick someone else. So use a valid email and make sure you check it!