REEF-Cam
Tropical Marine Centre has introduced the REEF-Cam, a live streaming underwater camera that lives in your tank. The REEF-Cam is controllable from a smartphone or tablet so you can stay connected to your tank anytime you leave home.
REEF-Cam records video at 720p and has a 120 degree field of view. With the REEF-Cam app you can watch live stream of your tank, take snapshots to share with your friends or record video. You can also add a micro-SD card to the REEF-Cam hub to save photos and video.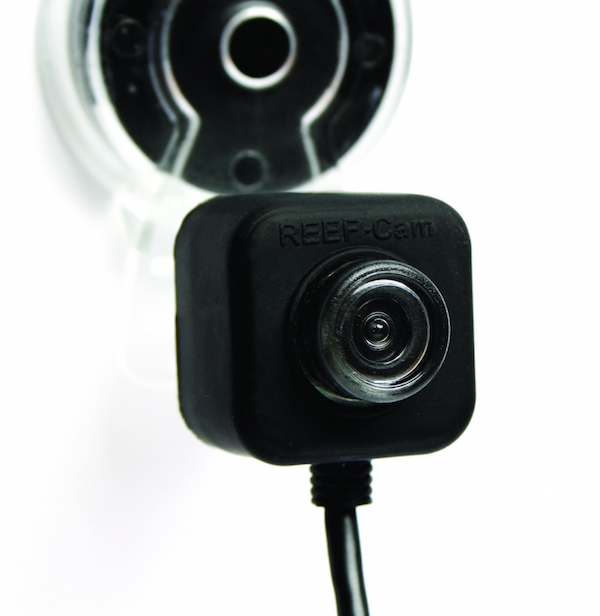 The underwater camera head is small and measures just 1 inch x 1 inch x .75 inches or 26 x 26 x 19mm. The REEF-Cam is easy to install and can be mounted using a magnetic backing or suction cut. The camera is connected to a pivoting ball which allows the camera to move 360 degrees.
Additionally, you can purchase a clever rock work disguise for the REEF-Cam. Hide your camera in a cave to spy on your cryptic fish, or simply place the camera near your aquascape where it will blend it with the rockwork. [TMC]
The REEF-Cam will be £139.99 and out in stores in the U.K next week followed by Spain and Portugal a couple of weeks later. Waiting for distribution in the American, and Australian markets.