I admit it, I am still a big kid at heart. And this time of year I often show this side of my personality in many ways. I still find fun, in just about everything this time of year. I actually enjoy decorating my house inside and out but not quite to Christmas Vacation levels, shopping, normally spend way too much, and even wrapping all of the purchases I've made and have found ways to have fun doing all of them.
Earlier this year I discussed getting burned out on the hobby. So in an attempt at fair balance I want to talk this week about how to keep the fun in the hobby or how to bring fun back into the hobby. There are lots of ways to do this, and hopefully you will find something in this article that will help you to make keeping a tank more fun. If not, then hopefully this article and the accompanying pictures will at at least make you smile or laugh.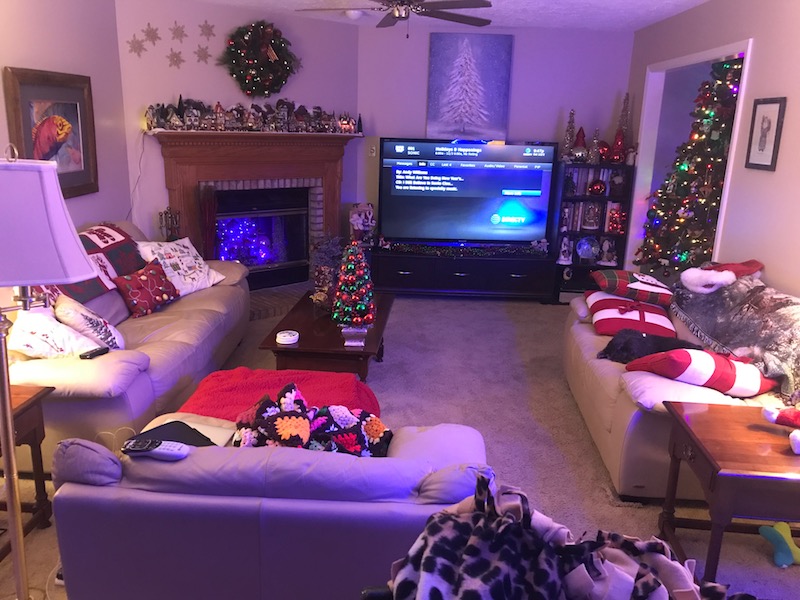 One of the first ways I have found to bring in or add fun back to the hobby, and one that I have been doing for a long time, is to buy myself a special present. We all love presents, but I have reached the point where I am difficult if not impossible to buy for. As a result, at this time of year after I have gotten everyone else their presents, if I have enough money left I buy myself a hobby based present.
It may a special fish or coral or frag that I have had my eye on. One year it was a small school of Ochre striped cardinalfish that I had seen in shop's display tank, which were inexpensive. Another year it was my Peppermint Hogfish. Both have brought me a lot of enjoyment, and unlike most of my purchases they were a bit spontaneous in nature. Usually I plan my purchases, but at this time of year it can be more fun if you get yourself something you didn't expect to purchase. Of course I quarantined after I got them, but they were "fun" purchases.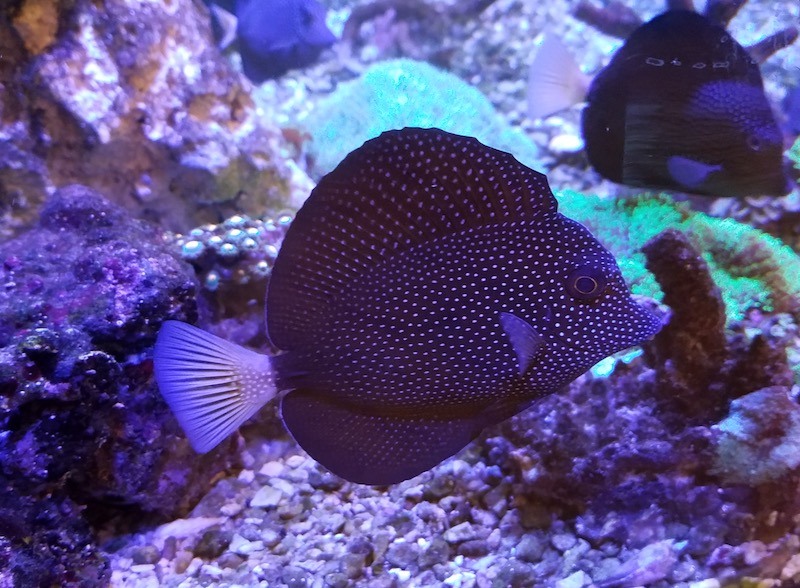 If buying a present for yourself is not your thing you can do the next best thing and take you significant other or kids with you to the local shop or look online and give them some ideas of fish or corals, that you would appreciate getting as presents. I know these are not easy hide and keep you from unwrapping early, but it can give the people who are frustrated at finding you something you really want the "perfect gift" for you.
Again it does not have to be expensive, and if they are clever they can have your shop hold it until Christmas Eve and give it to you then. This can make them feel like they did do something extra special for you. However, if you do this I strongly suggest that you give them ideas of precisely what you might want, otherwise you might get something that will not fit into your tank, and you will have to keep it alive over the holiday until the shops open.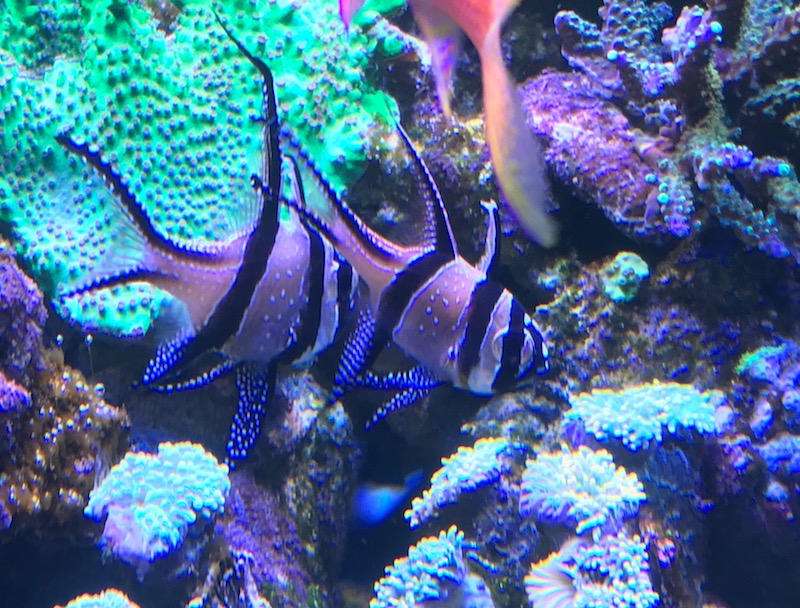 And if this happens it can dampen the spirits of whoever bought you the present. I once received a lionfish as a gift, and while it was a beautiful fish, it was not really the perfect present to add to my reef tank full of damsels, gobies and blennies.
If getting a new piece of livestock will not make the holiday and your tank more fun, perhaps getting yourself or having someone special get you a new piece of wanted equipment will make the season bright. Every year a lot of new equipment comes out starting in the Fall, so by now most of us have seen at least one or two things we would like to have, but have not gotten yet.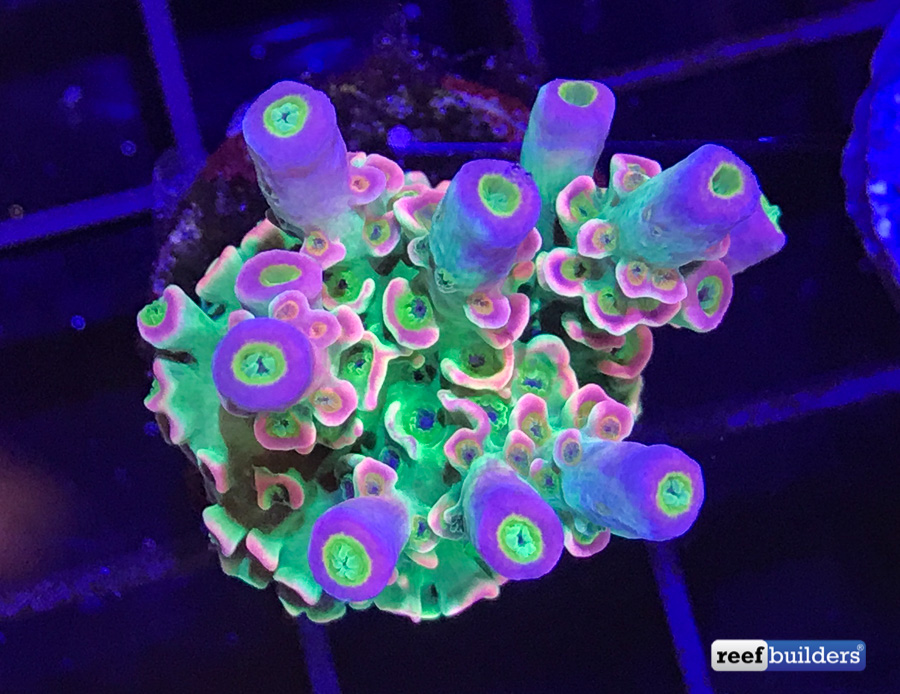 So again, spoil yourself and get the piece of new equipment you want, or better yet, have someone who really wants to get you something special get it for you. Again be precise is telling them what you want, as no one likes to have to return something. And if someone does get you a new piece of equipment make it more fun for them by heaving them help you install it or use it.
Everyone feels better and likes to be included in what we consider fun. So even if they just got you new filter socks or a light, have them work with you in putting it on your tank.
You can also do the reverse and make the holiday more fun for fellow hobbyists by getting them something they desire, especially if they are new to the hobby. For new hobbyists, in addition to getting them a new piece of equipment, you can also consider getting them a book or magazine subscription to help to add to their knowledge. I know few of us read books anymore, but most new hobbyists love to learn new things and a book or magazine may help clarify things better than just looking at all the information on the internet.
While getting something or getting someone something has become a big part of the holidays, the new year is also often a time when we try something new. So as it relates to keeping or making the hobby fun, this is also a good time of year to start something new in the hobby as well. For me it has meant doing setting up a tank unlike any I have done before.
In the last few years to keep things fun I have set up a nano tank and also a planted freshwater tank. Even though both of these have been mainstays of the hobby I had never done either of these kinds of tanks so reading about them, planning them and then finally setting them up have kept things fun for me. In my mind I can think of all kinds of other tanks that would be fun to set up and that would be different from tanks I have done in the past. These include a tank full of non-photosynthetic corals, a seahorse tank, a paly and zooa tank, and an only captive bred tank to name some of my ideas.
Looking at the many beautiful and interesting tanks online can provide lots of ideas from the now becoming common, sps tank. Maybe because many of us are doing what seems like the same thing it would be a good time to set up a different tank. Setting up a different tank could not only cause us to have to learn all new rules, but at least to me, learning new things is fun in and of itself. So this may be another way to keep the hobby fresh and fun.
One of the things about the hobby that has kept it fun for me over the last five decades is that despite how much we think we know, there has always been something new to learn. To me at least it seems that as soon as we think we know everything, something new happens that changes things or that makes us realize we still need to learn more. For example, when we thought all we needed to know about calcium supplementation was to use kalkwasser.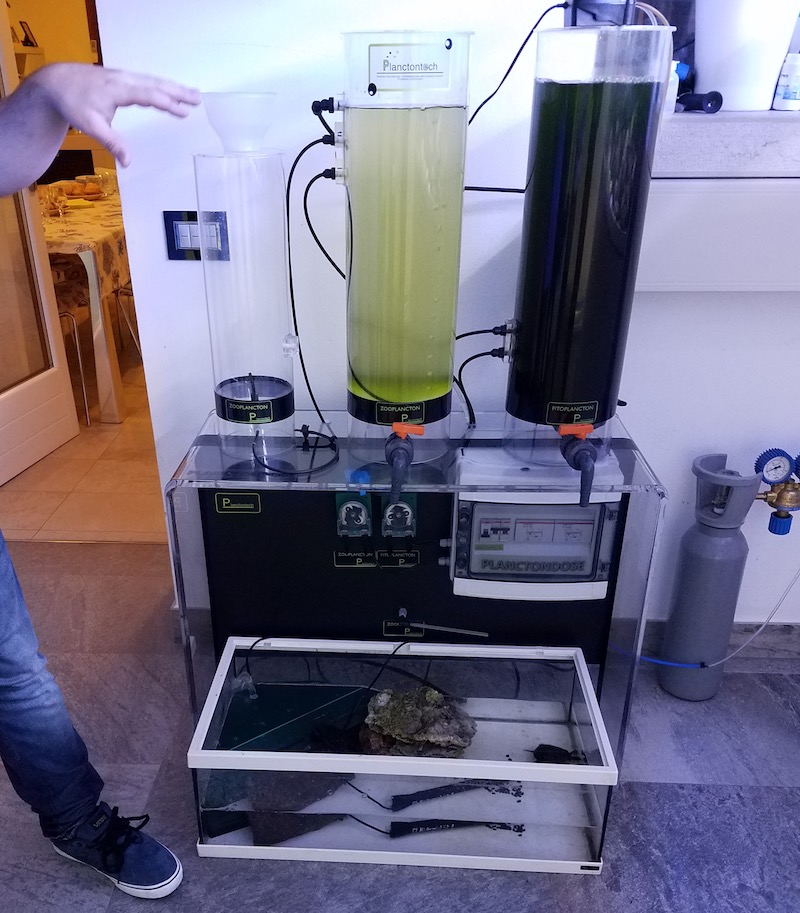 Then along came the calcium reactor, the the multi-part dosing system, then the high-end calcium reactor, then an alkalinity/calcium monitor. While each was close to the previous system, each one required us to learn a little bit of new stuff and to me this keeps the hobby fun. Similarly, every year there seems to be a "hot" coral or group of corals that become the darlings of the hobby and we all want to have them.
It has gone from Acroporas to Favias, to Acans to Australian corals to chalices to Montiporas to mushrooms with several jumps around in between. While some of this has at least to me gotten out of hand, having something new has kept things interesting and fun. And the fun has come not only from seeing these many beautiful corals, but also from having to learn about them, as most of them are not happy under the simple old conditions of the past of high light and strong current.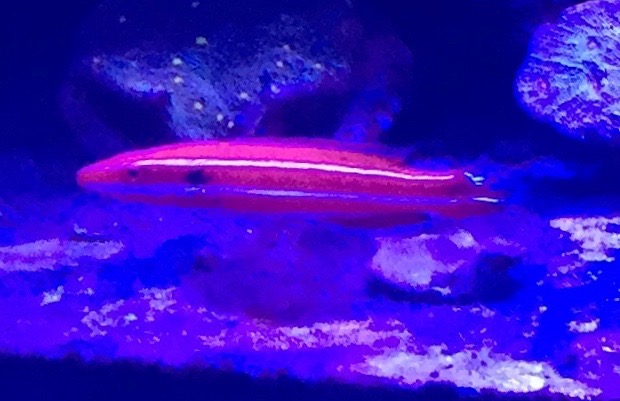 During this frenzied season, ffter the big day and all of the rush, some of us get a few days off to relax and depressurize. During this time, I often just try to catch up on the things I have neglected on my tanks. What I have learned that when I do thee tasks I also try to figure out ways to make them easier to do in the future.
I try to do this as it has been my experience that when I make them easier to do I do them more often and if I really do them right I can make them "fun" to do. Well maybe fun is too strong a word, as I am not giggling or laughing when I do them, but fun in the sense that if I can do them quickly I can spend more time looking at and enjoying my tanks, which is fun.
These adjustments may be as simple as moving a powerhead so it can be more easily cleaned or repaired or adding an automatic feeder, which makes feeding the tank several times a day less of a task. Anything you can do to make maintaining the tank easier should ultimately lead to you enjoying the tank more and thus more fun.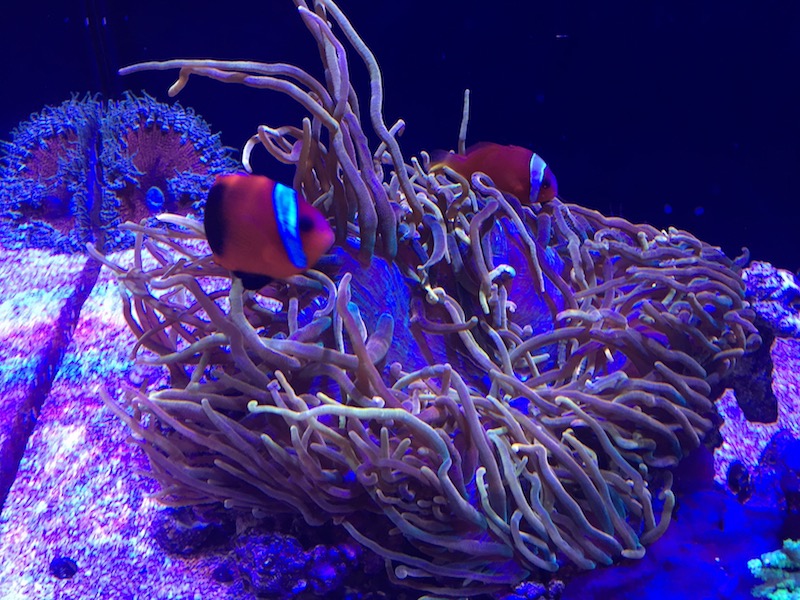 During the holidays, a lot of us travel for a number of reasons. Most travel to visit relatives, but we can also travel to see holiday lights or decorations or we simply take a short vacation to get away. One of the ways to keep things fun that take advantage of this is to add a hobby portion to it and find something hobby related during the trip.
In my case, when I travel, even during the holidays, I try to visit a new shop or see a public aquarium that I have not visited before. I'm fortunate in that my significant other will do this if I agree to visit a mall or stores that she wants to visit, so compromise is the key. But to me at least, visiting a new store, even if it does not live up to my expectations does keep things fun.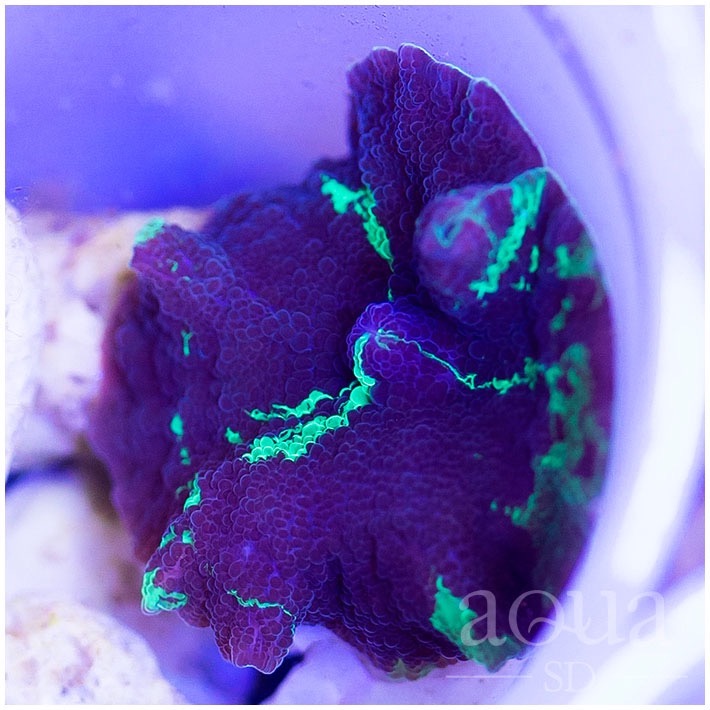 Another way to keep things fun is to keep the kids or get the kids involved in the hobby. For Christmas you can get them a tank of their own or tell that one of your tanks is now their tank. I wish I had been more aggressive in getting my own kids involved in the hobby as now sadly none of them have any interest in it.
If I had been smarter I would have gotten them their own tanks and let them work on them and build them rather than trying to control them and not let them learn. If I had been smarter I would have let them learn and make mistakes like I had as I think this would have helped them keep their interest in the hobby rather than my trying to make their tanks perfect from the start and not let them fail.
Lastly, at this time of year full of celebrations and parties, another way to keep the hobby fun is to have a party around it. If you have a tank that you are especially proud of invite some friends you have in the hobby near you over for a night to sit back and enjoy it and to talk about the hobby. You can talk about what it took you to get it to that point as well as any "secrets" that you discovered along the way.
In my own experience, the biggest hobby related party I had was when I had a "tank-raising party". When I built and set up my 1200-gallon tank, I discovered that I would need a lot more people to do it than I originally thought I would. As a result, I invited 6 of my friends in the hobby from with various backgrounds as well as 8 of my son's high school friends. The latter were necessary to help move out the old tank and then to help place the significantly larger new glass panels into place.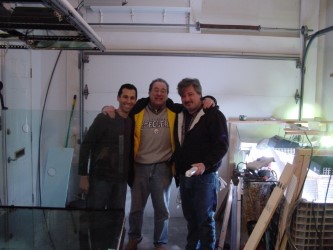 One of the things I found is that having that many people gathered together for a single purpose produced great conditions for a party once the tank had been successfully built. If you decide to build a large tank or even just set one up and have your friends over to help, several things should be considered. First, invite as many of your hobbyist and even other friends over as possible to help.
I say this as I have found that if you leave people out and they find out you did this they feel hurt. For some reason, people seem to enjoy working on this kind of project, even if they are not in the hobby. Second invite as many as you can because as was the case with me I found out that many of my friends had skills that I never knew they had.
While I invited two of my friends who were doctors, one who was a dentist and another who sold electronics I had no idea that one was a master carpenter who build the framing to hold the glass in place. One had worked as a plumber and helped with the plumbing design and another had worked with a glazier, and who was invaluable as he knew how to work with large sheets of glass and even brought over large suction cups so we could move the glass easily.
As if building the tank on its own was not fun enough, once we were done we broke out the beer and ordered out and then the real party broke out. Needless to say, to me at least this was a lot of fun for everyone and made the hobby fun for hobbyists and non-hobbyists alike.
If you are not having as much fun with the hobby as you think you should or as you had in the past, I strongly urge you to do some of the activities mentioned above. To all of my readers, Happy Holidays and I hope you all get what you want and more importantly get to enjoy the holidays with the ones you love. Merry Christmas everyone.