It's a sad day when your local public aquarium announces they are closing their doors indefinitely to public programming. But that's the world we're living in these days and unfortunately, it's probably not the only aquarium to face this tough decision.
The Vancouver Aquarium holds a special place in our heart as we had the pleasure of being a gallery educator therefrom 2010-2011. This was our first real introduction to the world of aquariums, and little did we know ten years down the road we would be firmly ingrained in the aquatics industry.
If you would like to support your local public aquarium, check out the save your aquarium campaign we wrote about last week.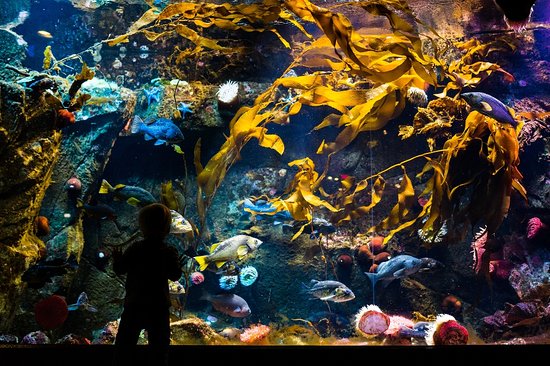 In a statement released on September 1st the aquarium announced a "temporarily pause to public programming" in order to "focus on transforming to a new model" that addresses the financial impact of the COVID-19 pandemic.
"During this time, animals at the Aquarium animals will continue to recieve care from a team of 75 specialized staff, including biologists, trainers and on-site veterinary team," a release assures.
Calling it "one of the most challenging times in the Vancouver Aquarium's 64-year history," Ocean Wise says the COVID-19 pandemic is to blame for an almost 80 per cent decline in ticket sales. Due to safety protocols — brought in to help slow the spread of the coronavirus — the organization says visitor restrictions would have lasted well into next year.
The silver lining to this announcement is the aquarium's commitment to ocean conservation as they mentioned with this closure they will take the time to focus on accelerating ocean conservation. [VIA]