In this social media-filled world, it's rare to find a hobbyist who isn't posting photos and videos of their aquariums online. Well, I found one. During a recent trip to Indianapolis, I was able to catch up with an aquarium legend nobody really knows about, Paul Gessner.
Paul has been keeping aquariums for over 30 years. He's owned a couple of local fish stores and now solely focuses on maintenance accounts. I'll keep his affluent clients a secret in hopes we can return one day to visit these reef tanks in person.
I wasn't sure what to expect when visiting his home but was pleasantly surprised. Along with his beautiful reef display on the main floor, he also has several planted tanks, an indoor/outdoor cichlid tank, a vivarium, and an "Aqua Lab."
Perhaps the most unique thing about Paul's main display is his filtration. It features the Eco-Wheel Ecological Aquarium Filtration System by Aquatic Engineers, INC. For 21 years, this is the only piece of filtration in this system. You won't find a sump, reactors, or skimmer…just the gurgling of an Eco-Wheel slowly turning in the background.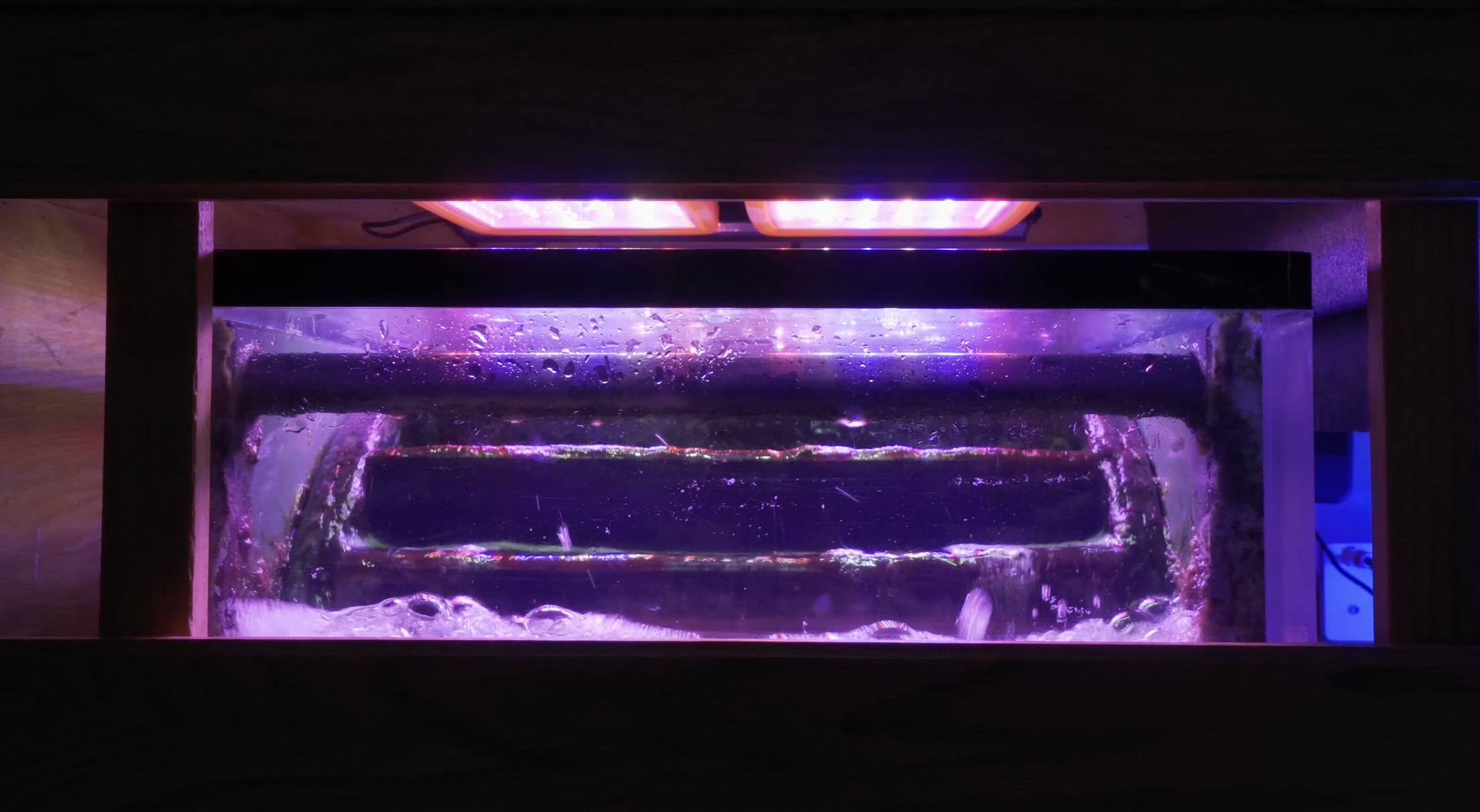 The concept is simple. Water is pumped upward to slowly turn the wheel, and on the way out to the display it runs through a chamber of biological media. That's it. There's a light to promote photosynthesis, and the aeration provides "selective" protein skimming as well.
I stumbled across this forum post from 2008 written by the CEO of Aquatic Engineers, Chris Limcaco.
"This Eco-Wheel provides algae scrubbing, wet-dry filtration, "selective" protein skimming, wave surging, calcium reactor, water cooling, and many other processes and runs off of ONE air pump. There is only one moving part that will not clog, stick, or jam from debris like many of the filter systems on the market today. There are NO electrical components in contact with the water. None of the space below the aquarium is required. The Eco-Wheel can be installed adjacent to the aquarium or in a filter room and is connected by only two pipes. The system is almost maintenance-free and will last much longer than any other filter system available."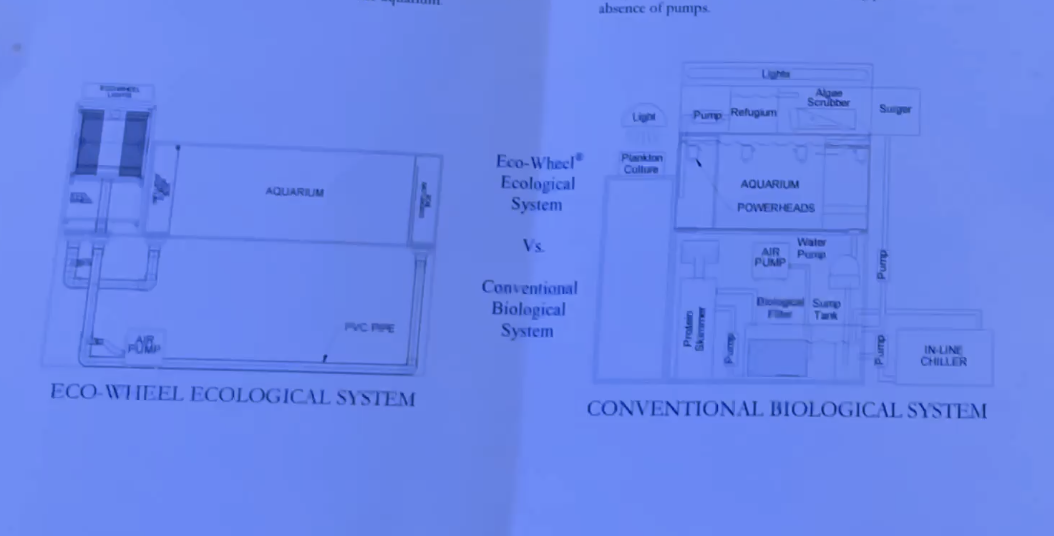 The Pros: It delivers incredible nutrient export with much less gear than traditional reef tanks.
The Cons: It's loud. There's no way around it. If you listen closely to the tank tour video you can hear it gurgling in the background. Although, Paul says he thinks it's soothing! It was also quite expensive. The retail value was just over $2,000. To most, that would seem like a lot. But, remember, this filter replaces multiple pieces of equipment in a typical sump.
Where did this technology go? Paul says that the Eco-Wheel was sold to China, but not for aquariums. A lot of villages are challenged to find a low-energy solution for drinking water, and the Eco-Wheel solved that problem. The units can be powered by solar panels, so water can be purified just about anywhere.
If this has your wheels turning, you're not alone. See the Eco-Wheel in action here:
Remy.