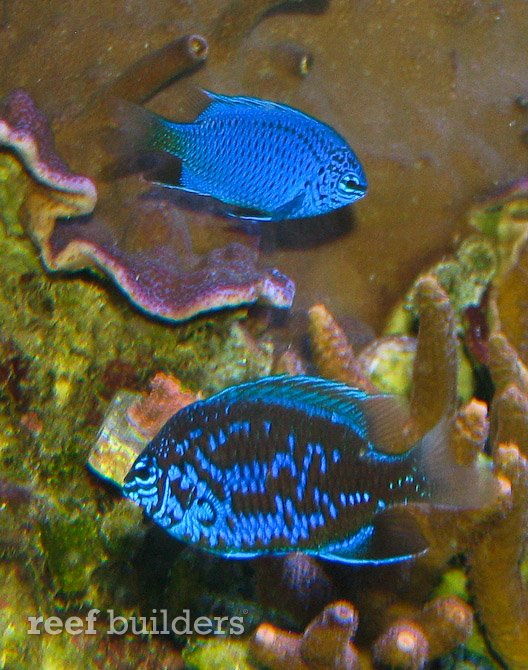 Chrysiptera springeri is an amazing species of damselfish which we've long admired. Over the last couple of years we've seen at least two color forms of damselfish being offered up as C. springeri: one all blue form with a clear tail and some funky markings on the head and a nearly black form with lots of incredible blue markings including blue scribbles on the flank, a blue outline to the body and fins and starry blue spots on the head. We've long had our suspicion about the true identity of either fish, as we've seen both listed as C. springeri in books by Rudie Kuiter and Scott Michael.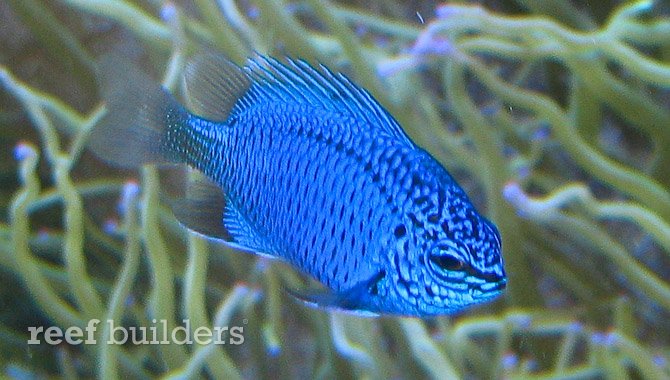 About two years ago we helped to transplant four specimens of both the blue form and black form of C. springeri into a 1200 gallon reef aquarium. The quattro of the blue and black color morphs initially segregated themselves into different three foot coral bommies but they have sinced learned to tolerate each other over their large six foot territory. This past weekend we took a good long at this nearly mature populations of both forms and it's pretty clear these are different fish. Not only have the color differences remained very pronounced, all of the black and blue C. springeri have grown a good centimeter larger, and they are much deeper bodied than their blue counterparts.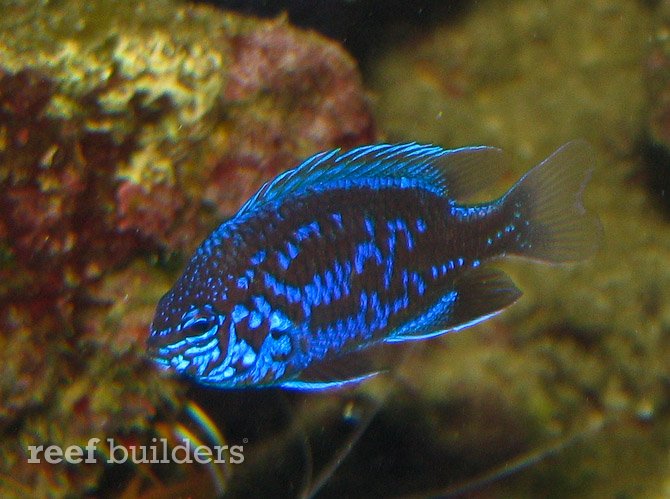 The startling differences between the blue and black damselfish rekindled our suspicions about which one was the real C. springeri so we tried contacting all the major fish heads we know. After a few back and forth question and answering we received confirmation from Jerry Allen via Rudie Kuiter who replied "The dark Chrysiptera is an undescribed species from the Philippines that is closely related to C. springeri". He went on to add that he and some colleagues are in the process of describing the black and blue Chrysiptera species. So there you have it, the blue fish is the true C. springeri and the other morph is in the process of getting a name of it's own. Huge thanks to Rudie Kuiter, Gerry Allen and Hiroyuki Tanaka for helping to unravel this little damselfish mystery. Lots more pics after the break.