It seems like only a year or two ago Fish Heads was known solely as a livestock supplier.  Then, they started making Real Reef rock, the pest-free alternative to wild harvested or ocean cultured live rock which has already been featured twice here on Reef Builders.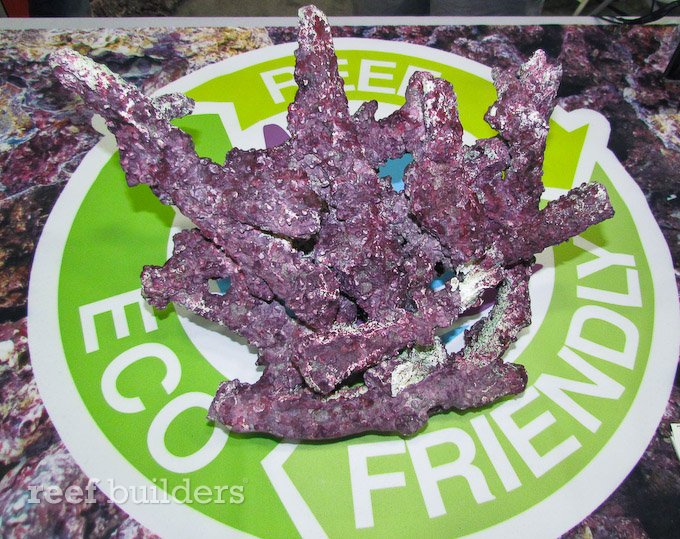 Obviously this now patent-pending product is doing well, and as of MACNA 2011, the company is now exclusively a producer of man-made live and dry reef rock. The jump to become a 100% rock company has brought with it a greater push towards innovation (edit – Fish Heads has plans to return to coral aquaculture by end of year).  So imagine the surprise when Real Reef unveiled stunning, 100% real looking branch rock at last weekend's MACNA.  The photos pretty much speak for themselves and the Real Reef branch rock looks like it will be another slam dunk for Fish Heads.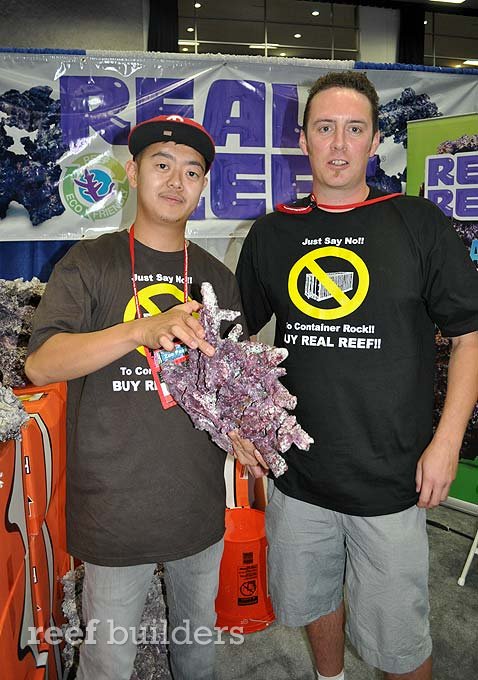 The other innovation is something they have been talking about for a while now – dry "Real Reef" rock.  While fully cultured and cycled live rock is obviously beneficial, the simple truth is that Fish Head's rock can certainly be treated as a shelve-able, dry ship product, which further reduces costs and aims to compete directly with the bright-white quarried dry rock offered by other suppliers.  Bright white dry rock, or dry rock that gives the illusion of coraline algae until the real stuff grows on it?
We'll leave you with a few more images from the Fish Heads Real Reef Booth @ MACNA 2011.