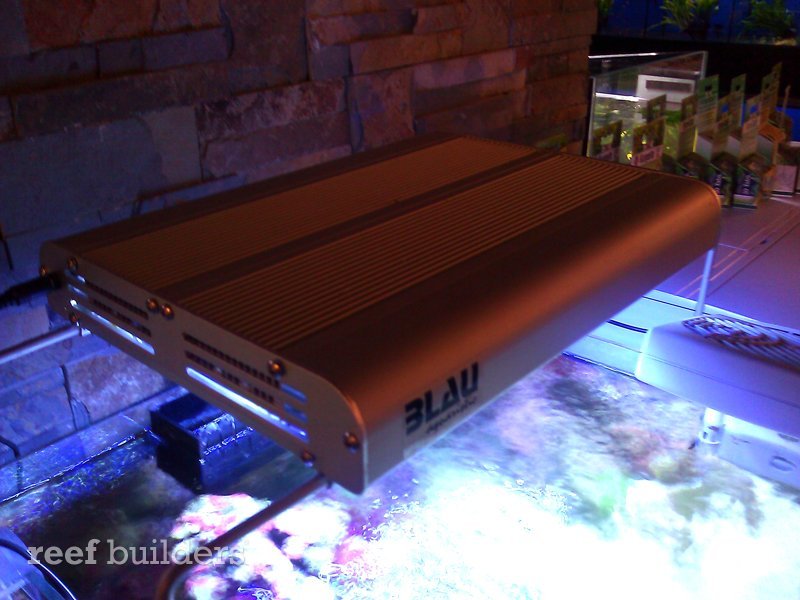 Our contacts abroad shared some images of a prototype Blau LED aquarium light that looks strikingly similar to the Blau Lumina LED and T5 hybrid we spotted at InterZoo earlier. Carrying the same basic form it appears Blau replaced the T5 bulbs with more LED arrays. The six diode LED PCB pucks look pretty standard for what you'd find in spotlights. The hybrid version we saw at InterZoo had five white LEDs surrounding one royal blue LED.
It's hard to say whether this prototype has the same configuration but we'd expect to see some reversed pucks or at least a few all blue pucks in the mix for the true reef junkie's need for blueness. We don't know if there are controllable channels or not on this version but to be a player in the game beyond and entry level light, having some level of control and ability to tap into common aquarium controllers.Overall, the Blau light has some promise but we'd love to find more details on performance and pricing. More images after the break.
Thanks for the tip from Acuaristica and Iwagumi for the images.
[nggallery id=558]