ATI just announced a self-adjusting skimmer for their Powercone line of skimmers. The protein skimmer called Powercone 200IS and 250IS, uses a digital air flow meter and controller box that controls the skimmer pump.  The new skimmer is rated up to 3,500 LPH an increase of 500 LPH over older power cone lines because of the increased efficiency from a tweaked grid-wheel design that ATI has now become known for.
Why would you want a self-adjusting skimmer? Because it keeps the air intake at a constant level which prevents common problems over manual, user adjusted intakes. The Powercone IS self-adjusting protein skimmers will ship with a new grid wheel design (now in blue) plus a redesigned venturi to help which bumps up the maximum LPH by an additional 500.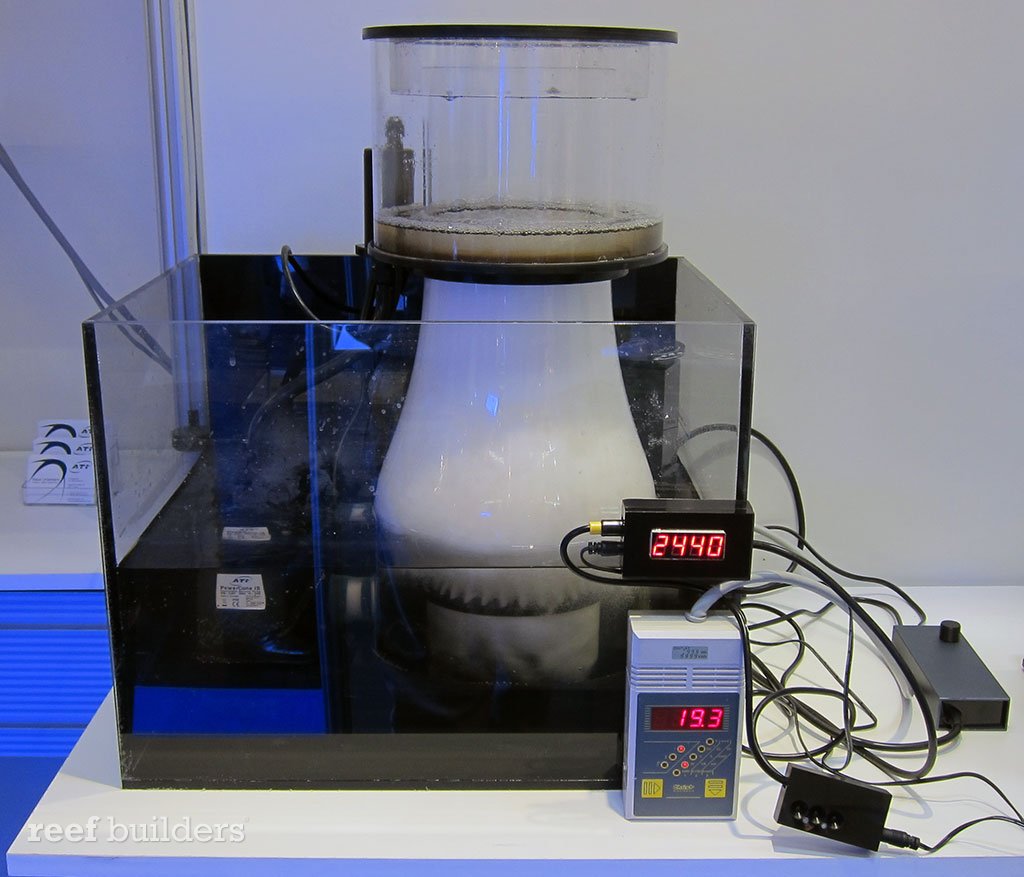 We have been informed by ATI that pricing for the 200IS should come in at 469 euro, while the 250IS should arrive at 539 euro. Those prices include the digital air flow meter; however, the water pump controller that allows you to add or drop your desired LPH on a whim is an additional 55-65 euro.  Availability for most of the world including Europe will happen in late June 2012, while the United States has to wait until late July 2012.