Tomiyamichthys smithi is just one of many different species of larger shrimp gobies from this little known genus. Although not as colorful as the shrimp associated gobies in the genus Cryptocentrus, the Monster Shrimpgoby genus Tomiyamichthys includes many different fish with complicated and intricate patterns and usually some sort of eye catching first dorsal fin. This recently collected Tomiyamichthys smithi came to Hong Kong from the Philipines and was expertly photographed by Jimmy Ma.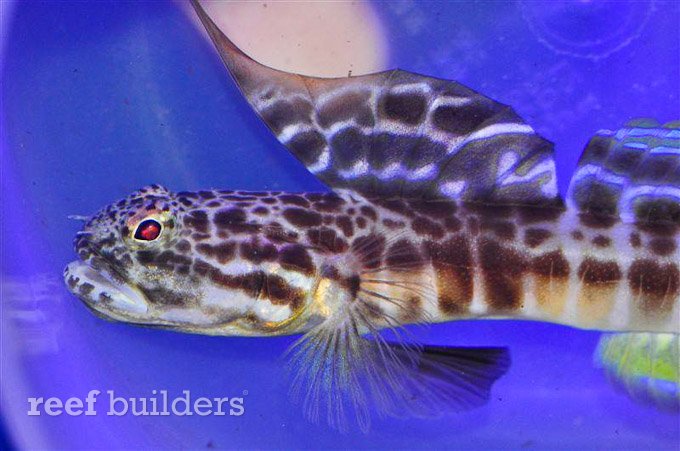 What they lack in obvious coloration the monster shrimp gobies make up for in size and a very interesting, engaging looking face. The business end of this Tomiyamichthys smithi is extremely personable, with little tube snouts on its snout which closely resembles Flabelligobius species. The description of Tomiyamighthys dorsostigma gave us our first look at the whole body appearance of monster fish gobies.
Unfortunately for goby fans, specimens of Tomiyamichthys species are few and far between since little is known about them in aquarium circles from collection to retail. Hopefully in time we will all collectively know a little more about these large showy shrimp gobies and perhaps even come to learn to breed them so that we can all enjoy them.