So you've signed up for a dive trip and wondering what you should bring with you on the boat. Here's a list of the Top 6 things to bring on a dive boat.
This list is for tropical diving. If you are diving in a colder climate, you can still bring all of these items, but make sure to pack an extra thermal layer, it can get chilly on the boat even when it's warm and sunny on land.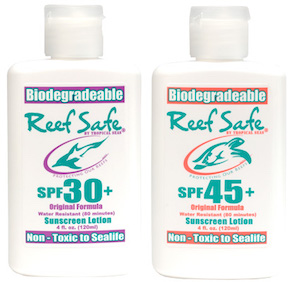 Sunscreen – Bring a reef safe sunscreen on you dive trip, especially if you will be snorkeling without a wetsuit. Don't forget to apply sunscreen to the tops of your ears, nose, shoulders and feet. Seriously dont forget the feet. Be careful when putting sunscreen on your face, suncreens can drip underwater and may sting your eyes.
---
Hat – It's a good idea to bring a hat. You can wear your hat during a surface interval or rest it over you face when you take a nap on the beach.
---
Sunglasses  – The glare off the ocean can be very bright, especially on calm days. Attach a positively buoyant rubber bungee cord to the arms if you are worried about losing them, or bring an older pair of sunglasses which have a good UV protection.
---
Towel – Bring a towel so you can dry off or warm up after a dive. You can also use a towel to cover a warm sunny boat deck or on the beach as your relax between dives. Towels are also good for covering your shoulders, to avoid sunburns.
---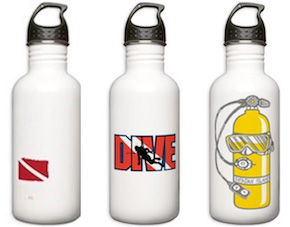 Water – It is important to stay hydrated for scuba diving. Bring a refillable water container and attach a carabiner to lid so you can attach it to the outside of your bag. Make sure to drink lots of water while you're on the boat.
---
Waterproof Bag – Asside from these essential items you may also want to bring your phone, keys, dive card and some money. Invest in a nice waterproof dry bag that fits one or two towels, and everything else on the list.
Dry bags fold up nice and compact, and you water bottle can be clipped on the top. Plus none of your stuff will get wet on the boat! Make sure your bag is stowed out of the way. Ask the instructor of skipper where is the best place to store you bag on the boat.
---