The RV Chapman and Curasub have successfully completed a month long expedition into the marine biology and ecology on the deep reefs off the Northwest coast of Dominica. This bottom dwelling fish was photographed on the 30th day of their expedition on a sandy slope at 740 feet deep.
The Chapman Expedition set sail from the capital Roseau on February 25th 2016 to explore the first of many deep-reefs sites on Dominica. The research ranged from Marine Archaeology to Deep-reef Biodiversity, as well as other areas of interest. Aboard the RV Chapman is Curasub a deep-diving submersible.
The Curasub is a five-person mini-submersible which can descend to 1,000ft (300m) and is the only research submersible operating in the Caribbean. Inside the Curasub scientist and deep sea experts can explore beyond the depths of recreational SCUBA diving and stay much longer than deep re-breather diving equipment allows. Curasub is also equipped with hydraulic manipulator arms, high definition cameras and collecting equipment.
So what is this fish?
The Chapman Expedition has identified at least one new species of Hogfish and potentially one new species off basslet, however it was this Goosefish which caught our eye on the 30th day of their expedition log.
The Reticulated Goosefish (Lophiodes reticulatus) is perfectly camouflaged for living on the ocean floor. The bottom dwelling fish is found throughout the Caribbean sea and the western Atlantic ocean at depths between 200-2,700ft.


Goosefish or Monkfish are from the Anglerfish family and have a large head and large mouth with long sharp teeth. Anglerfish get their name from a lure that sits on top of their head, which they use to attract small prey. When prey approaches the Anglerfish quickly snaps it's jaw toward the lure for a quick meal.
This adaptation helps deepwater fish conserve energy as they can remain motionless on the ocean floor waiting for prey to come to them. The Goosefish is covered from snout to tail with fleshy appendages that sway in the current, resemble hydroids or small branching soft corals.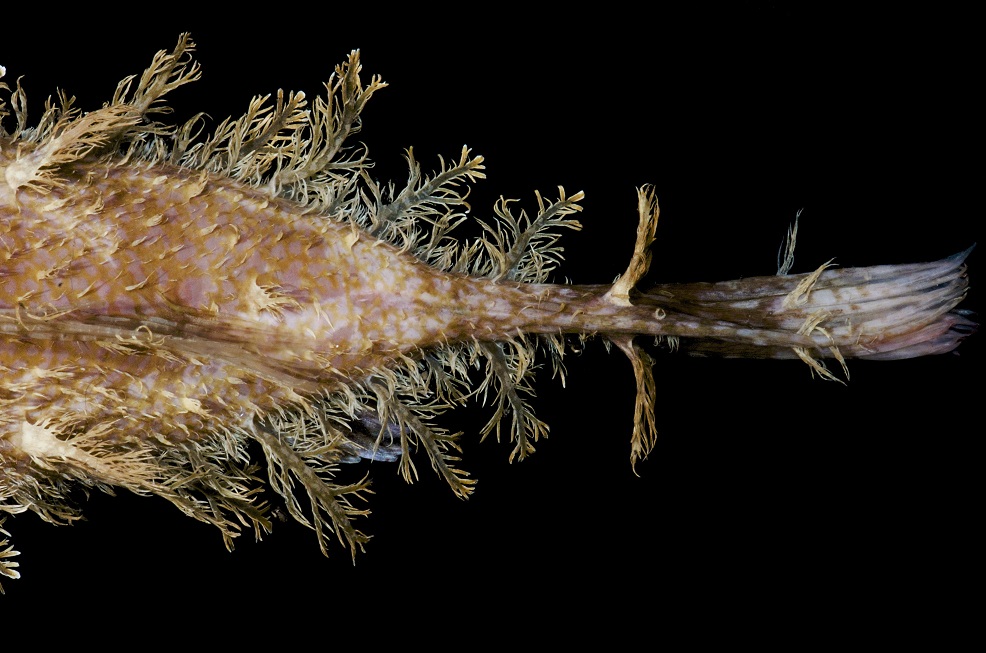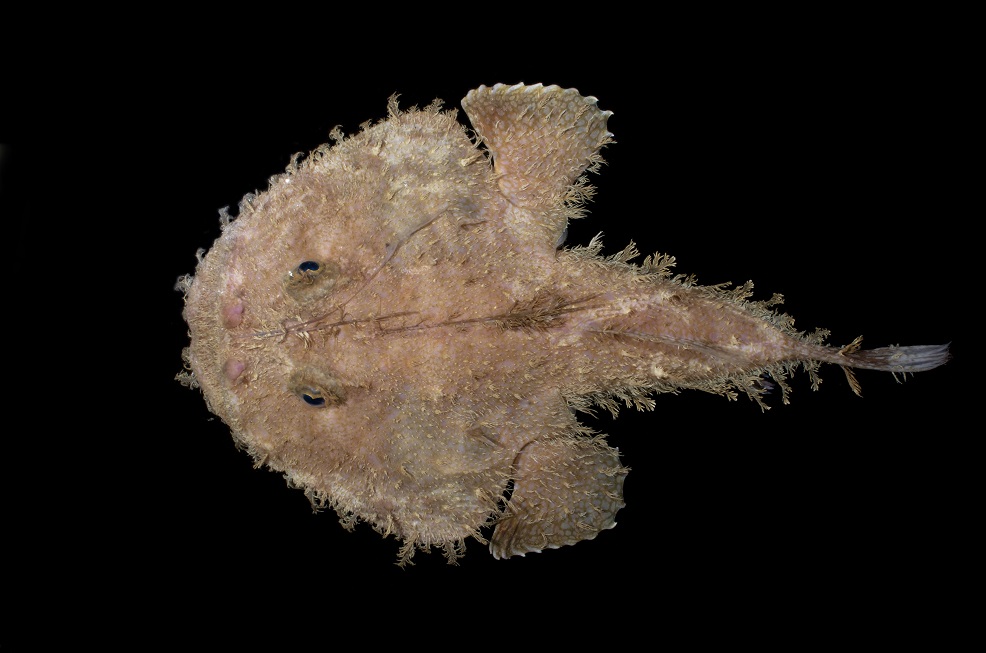 What do you think about this fish? Tell us in the comments below.