We are excited to announce that you can now complete your Hollis Prism 2 Rebreather training with IANTD Instructor – Chris Goughnour in beautiful Curacao. Chris has over nine years professional diving experience with a list of accolades including IANTD Hollis Prism 2 Mod1 Instructor, IANTD Full Cave Diver and IANTD CCR Full Trimix Diver (Mod3), just to name a few.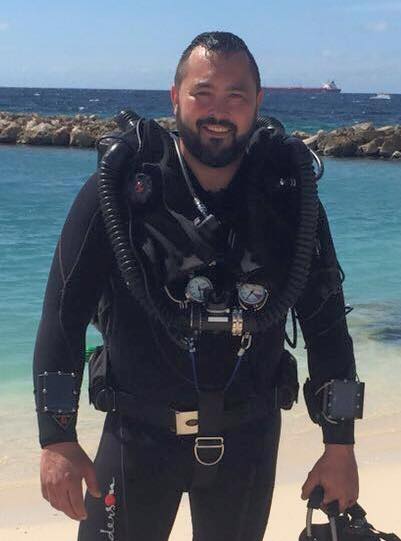 This introductory course to rebreathers allows you to experience scuba diving in a completely new way. During the course you will learn the different advantages of a closed circuit rebreather unit compared to traditional open circuit scuba unit. The first thing you will notice is how quiet everything becomes, silent diving with no bubbles. Rebreather diving also gives you a considerably longer bottom time, less deco and since there are no bubble a closer interaction with marine life.
During the course you will learn to control your buoyancy with a rebreather, since the use of the rebreather counter lungs negates the use of our normal lungs for fine tuning. You will also learn about rebreather theory and history, oxygen partial pressures, risks and benefits of using pure oxygen, and practice tons of safety drills.
If you are interested in a rebreather course keep in mind you need to already be scuba certified. You will need to be Nitrox certified for OW and AOW CCR (closed circuit rebreather) courses. For a Mod1 course, divers need Advanced Nitrox and Decompression procedures as prerequisites. Those courses and Advanced including recreational Trimix can be done in conjunction with the Mod1 course.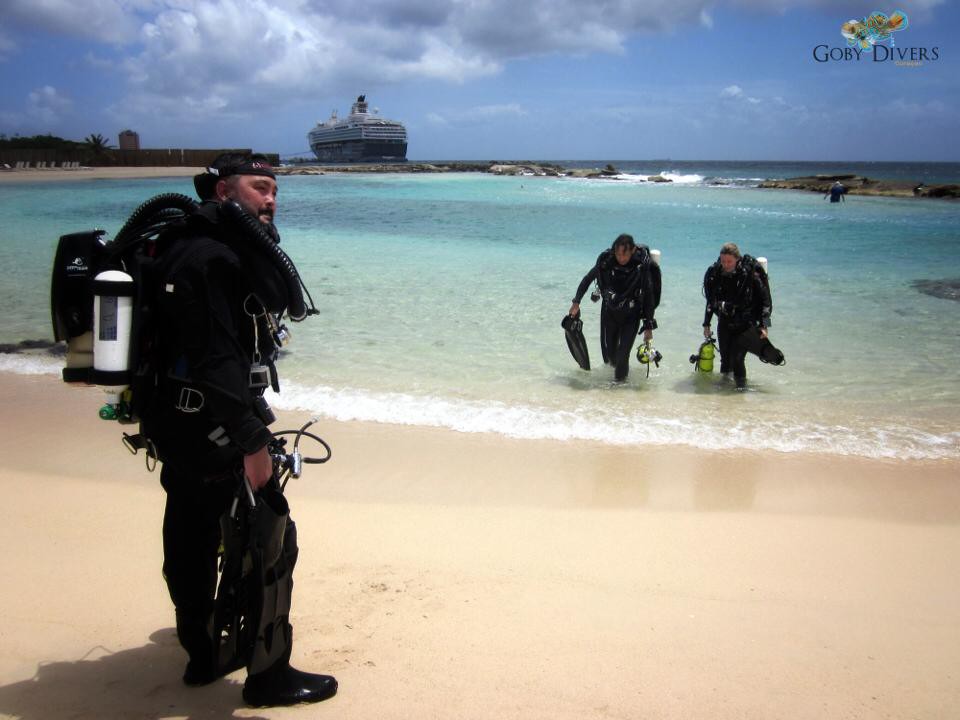 There are over 40 dive sites around the island of Curacao, and you can find deep walls within swimming distance from the shore making Curacao a great place to learn deep rebreather skills.  You can sign up for the course with Goby Divers in Curacao or contactChris for more information.