Nixie is a wrist-mounted drone that can fly right off your wrist for taking the perfect adventure selfie. The Nixie wearable drone has bendable legs which snap around your wrist so you can wear it just like a watch. Nixie can be sent flying through the air while the camera faces the user to take action 'dronie' anywhere you go.
The creator of the Nixie wearable drone Christoph Kohstal, has develop a functioning drone using flexible electronics and an Intel Edison chip the size of a small SD card. By utilizing these tiny electronics Kohstal was able to build a form-factor small enough that the drone's arms can then wrap around the wrist.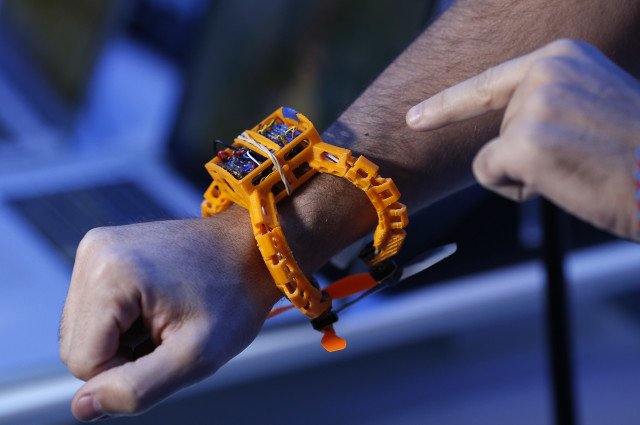 Nixie first came online in 2014 in the Intel's Make It Wearable competition where it won first place, securing $500,000 in funding as well as technical support from Intel itself. The competition which has entries from around the world encourage inventors to create innovative wearables using Intel's Edison technology.
Although Nixie looks different from the original sleek prototype, it seems the Nixie wearable drone is getting closer to a finished products. Earlier this year the Nixie team attended the 2016 consumer electronics show with a bulkier, updated prototype version of their drone. Videos from the event show Nixie flying to and from its starting point and how to remove and wear it on your wrist.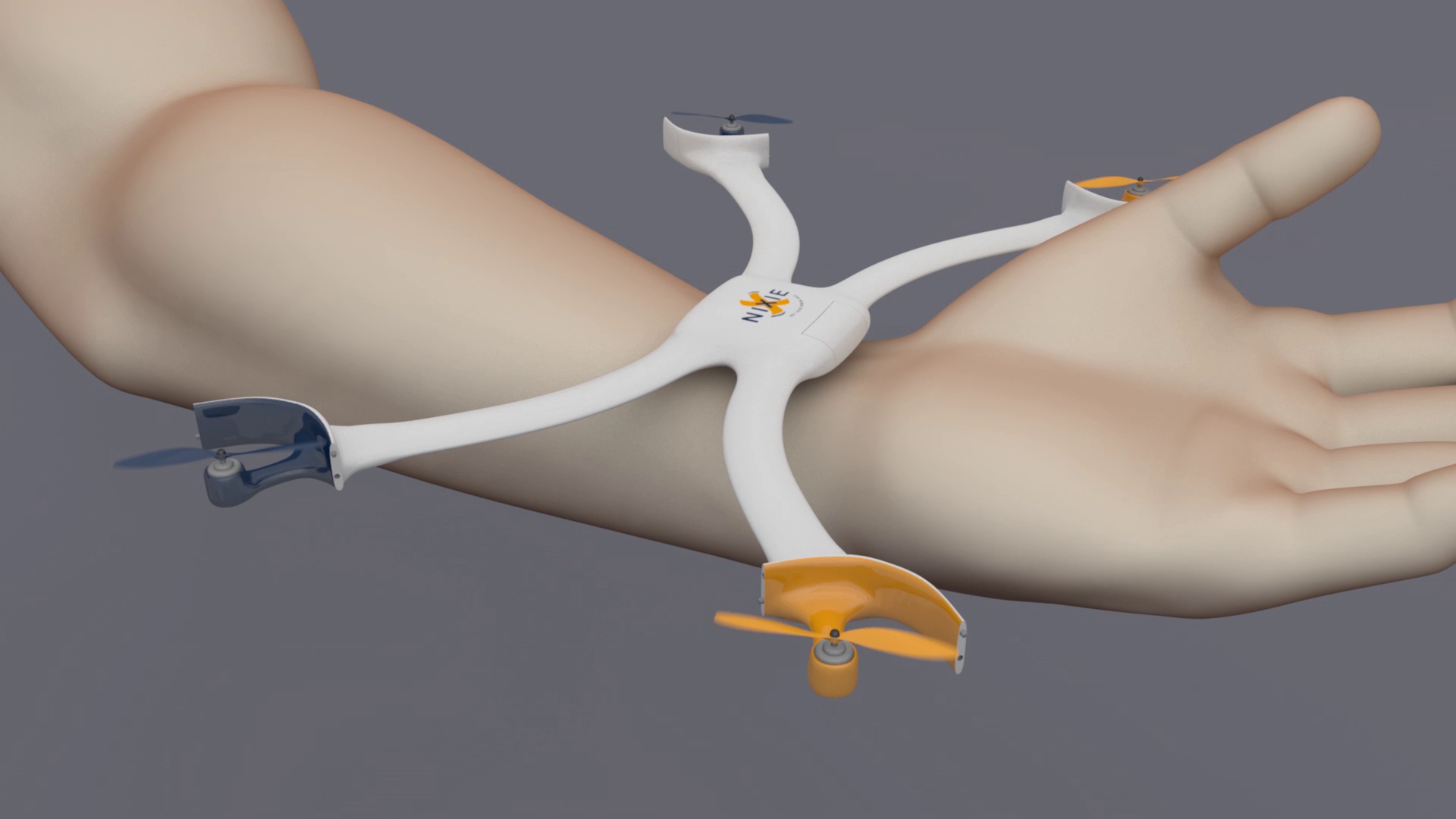 We've seen other 'selfie' style drones prototypes like the Lily and the ibubble with Nixie being the first wearable selfie drone. None of these new products have yet to hit the market and we wonder which, if any, we see first.
Judging by these three drones it looks like there is still a hole in the market for an underwater wearable selfie drone. Perhaps this is already in the works?