Ok, I'm convinced. I've just finished my very fist virtual reality scuba diving experience and it was amazing. Sure nothing will replace the real thing but I could be convinced to take a daily meditative afternoon dive.
Think about it, you could explore a new dive site, before booking your trip. You could take a night dive experience in VR before the real thing, or you could just relax and enjoy a beautiful coral reef on your lunch break. I'm hooked.
My first virtual diving experience was with my iPhone 6, and no special VR headsets. The Click Effect, a virtual reality dive with sperm whales, the ocean's largest predatory mammal. I didn't get wet, didn't even leave my house, but I am still glowing from my time underwater!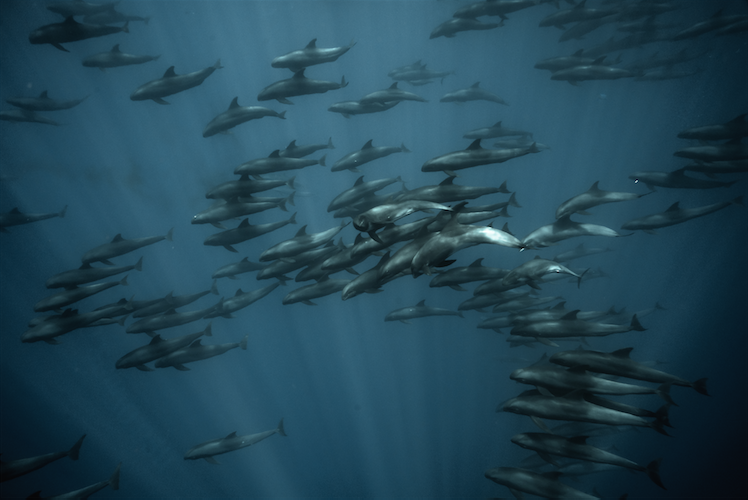 Virtual Reality Documentary
The Click Effect is a brilliant virtual reality documentary about cetaceans (whales and dolphins) and their ability to communicate underwater with clicks and echolocation. The film, which debuted at the Tibeca Film Festival's Virtual Arcade is now available to anyone with a smartphone through the VRSE app.
The video follows Fabrice Schnöller, founder of the organization Darewin as he works to prove whales and dolphins are sentient beings. Together with Fabrice, Fred Buyle a free-diving fine art photographer create this stunning work of visual excellence.
The Click Effect is directed by Sundance alum Sandy Smolan, and shows people interacting with whales and dolphins in their natural habitat. Special visual effects have been added throughout the dive to simulate how these intelligent animals navigate and communicate using sonar.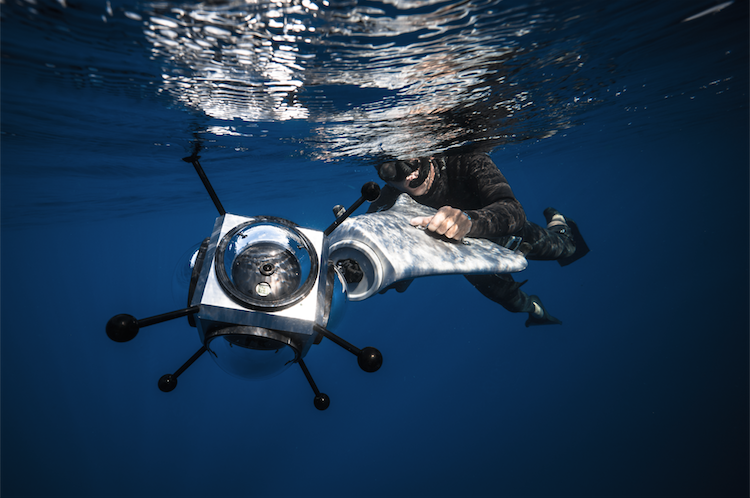 Fine Art of Virtual Reality
The Click Effect is unlike any other 360° video we have ever seen. The images are seamless with no black or dead spots around your feet or above, The Click Effect is the Fine Art of VR diving. The VRSE app is simple to download and The Click Effect is at the top of the list once you launch the app.
This video is worthwhile seeing simply to have the feeling of floating in the ocean, and observing the natural surroundings. Explore a shipwreck, swim with a pod of dolphins, on just rest on the bottom looking up at the underside of your boat.
This is truly an amazing experience, one that has got me hooked on the possibilities of virtual reality scuba diving. We recommend you stop what you're doing, download the VRSE app and enjoy the dive. Project Darewin