Are looking to book a shark dive or review your shark diving experience? The new Sustainable Shark Diving website provides user generated reviews of shark dive experiences, best practice guidelines and dive operator overviews to help you make more informed choices.
The sustainable shark diving website was created to fill the gap in a the rapidly growing shark dive tourism community. Information on the website will help divers learn more about the businesses they choose while also promoting more sustainable environmental behavior and safety within the industry.
"You can search by shark species or by region. Whether you want to dive with white sharks, whale sharks, oceanic whitetip, bull, nurse, or any species, you will find the most currently accepted sustainability guidelines for that type of experience" says creator Rick Mcphearson.  Users can log onto the website, search shark dive operators and leave reviews of their experience based on five standard criteria such as in-water safety and animal treatment.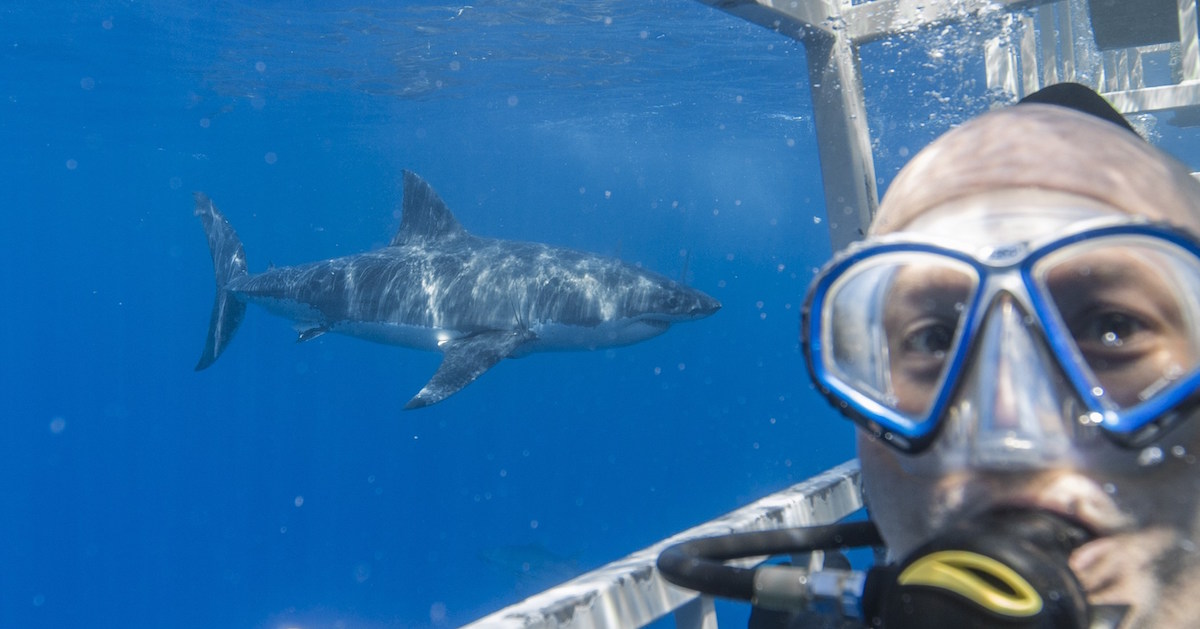 The sustainable best practice guidelines also help inform dive operators on how to improve their standards and safety measures both for their clients and the sharks. The best practice section also includes guidelines for diving with whale sharks and manta rays.
The website which first debuted at DEMA 2015 garnered overwhelming interest and support for shark dive industry professionals.
Jorge Loria, owner of Phantom Divers, a bull shark diving operation in Playa del Carmen, Mexico, believes this tool will help create a higher standard for the growing shark diving industry, "Diving with a sustainable business that is safe and educational results in a benefit to both divers and sharks because the more we know about sharks the better we can protect them."
"I created sustainablesharkdiving.com as a free, open access portal for tourists and dive operators to help underscore the value of healthy shark populations to tourism as well as highlight best practices and lessons learned from shark dive operations around the world." MacPherson said.