Koh Tachai, is an island off the coast of southern Thailand in the Similan National Park. The island is best known for it's stunning coastline and beautiful coral reefs, and Thai authorities say as of October 15th the island will be closed to all visitors for an indefinite period.
The closure comes as part of a masterplan for the revitalization of marine resources and the environment in the Andaman Sea. And currently all marine national parks are closed for the Monsoon season (May 16th to October 15th) ssencially making Koh Tachai a no-go zone since Monday.
Tunya Netithammakul, director general of the department of national parks, wildlife and plants conservation said Koh Tachai needed a chance to recover from damage caused by tourism. "Thanks to its beauty, Koh Tachai has become a popular tourist site for both Thai and foreign tourists. This has resulted in overcrowding and the degradation of natural resources and the environment," he told the Bangkok Post.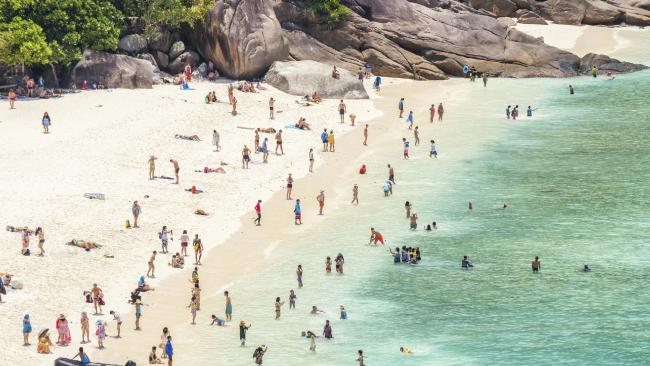 The closure includes the shoreline, beaches and corals reefs around the island, however two deep dive site will remain open for divers and tourists. The closure aims to ease the negative effects as a result of heavy tourism.
"We have to close it to allow the rehabilitation of the environment both on the island and in the sea without being disturbed by tourism activities before the damage is beyond repair," said Mr Tunya.
Environment expert Thon Thamrongnawasawat told the Bangkok Post the island couldn't cope with the huge numbers of tourists it attracted. "In fact, Koh Tachai is preserved as a primitive zone, not a tourist site," Mr Thamrongnawasawat, the deputy dean of the Faculty of Fisheries at Kasetsart University, said.
"A beach on the island can hold up to 70 people. But sometimes the number of tourists was well over 1000 on the beach, which was already crowded with food stalls and tour boats. This caused the island to quickly deteriorate.
"If it's not closed now, we'll lose Koh Tachai permanently."

[Bangkok Post]