Scuba Seekers is professional dive center located on the southeast coast of the Sinai Peninsula, in the town of Dahab Egypt. Scuba Seekers offers a range of recreational diving courses starting from a beginner level Scuba Diver course, all the way to technical, sidemount and rebreather diving.
Located approximately 80 km (50 mi) northeast of Sharm el-Sheikh, Dahab is now considered to be one of Sinai's most treasured diving destinations. Diving in Dahab offers visitors many unique sites, from dramatic reef walls with 200m+ drop offs, to cracks, canyons, and small caves, to beautiful shallow reefs and coral gardens.

Learn to Dive
The dive team at Scuba Seekers is focused on teaching their students in a safe friendly environment while helping students develop a strong diving foundation. The Scuba Seekers philosophy is that, teaching people to be good divers isn't something that should be rushed, and that education about the underwater environment is equally important as learning about equipment and skills.
The Scuba Seekers dive center is conveniently located with access to fantastic shore dives with the nearest dive site just 5 min by car and the furthest one is 25 minutes away. Shore entry makes for easy entrance and exits from the water and great for courses and new divers. Conditions in Dahab are ideal for diving with a year-round visibility of 30-40 meters and water temperature ranging from 20°C (68°F) in the winter to 29°C (85°F) in the summer.


While diving in Dahab you can expect to see a variety of reef fish, sea turtles, sting rays, moray eels, octopus, grouper, snapper, trevally and sea breams. If macro photography is your thing, you can also find plenty of tiny critters, nudibranch, cleaner shrimp, pipefish, seahorses, frogfish, and more.
If you are lucky there are also sightings of, dolphins, whale sharks, hammerhead sharks, oceanic sharks, manta rays and eagle rays.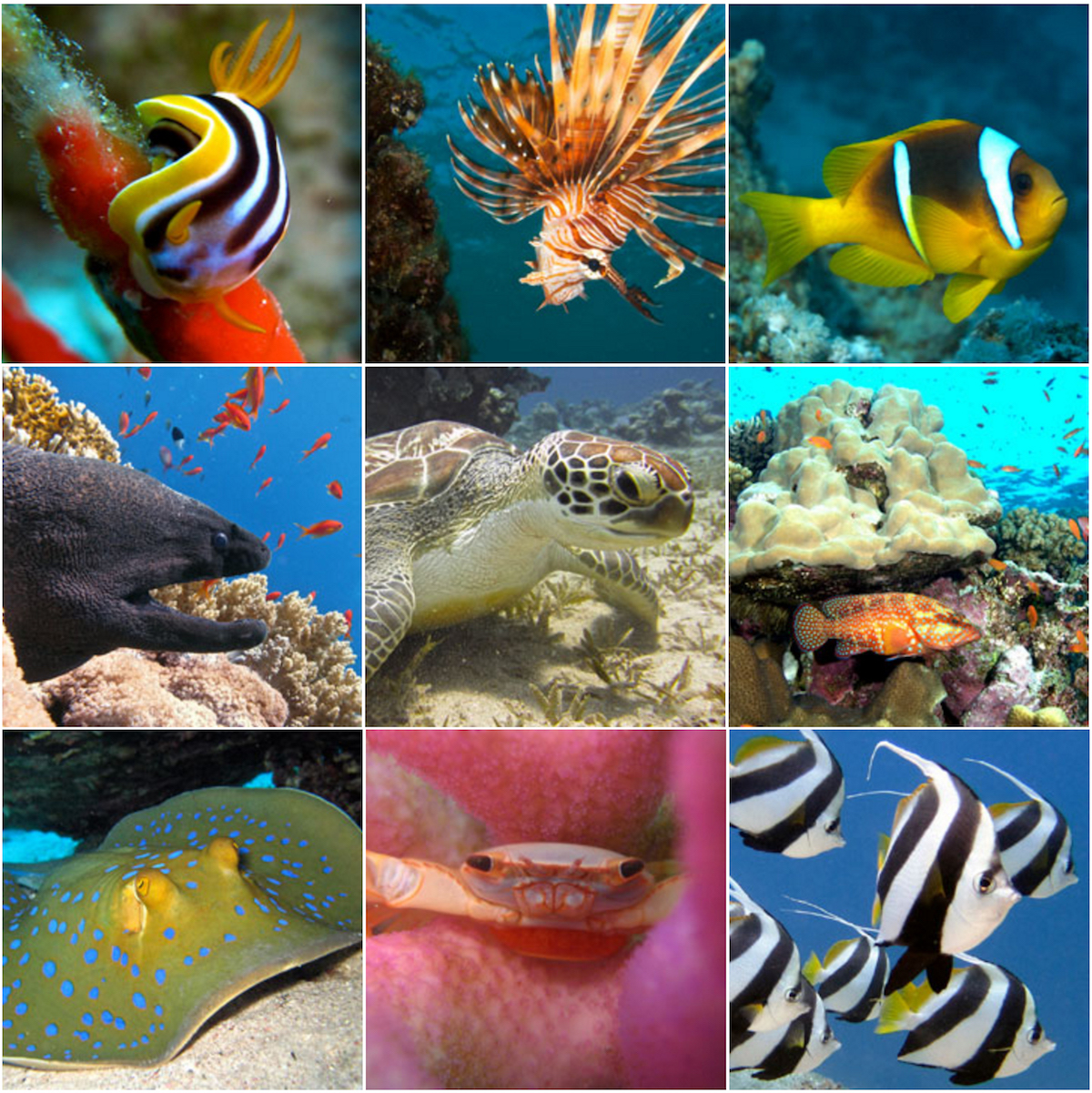 What people are saying
Don't just take my word for it! Scuba Seekers is the proud recipient of a 2016 Certificate of Excellence with Trip Advisor, with an impressive 356 excellent reviews!
"Excellent hospitality and best diving instructors. All equipment are in good conditions and clean. Very well organized staff." -Ramy July 2016
"What a marvelous find for diving in Dahab. I was made to feel welcome from the start, all the people at the center made a point of introducing themselves and offered assistance at any point if needed. As I was diving alone I was paired up with various instructors and other divers of all levels. To all of my instructors and buddies credit it was all extremely well organized and unbelievably good fun diving. The team at the base anticipated requirements and checked if necessary with ne'er a mishap. All the dives were superb and all instructors showed an in-depth knowledge of the sites and wildlife. The base is clean, all on one level, no steps and well presented. I'll be back!"       -Steve May 2016

To learn more about diving with Scuba Seekers or to book a dive course you can visit their website here.