Lacadives is one of India's premier SCUBA diving operator and has pioneered diving in India opening the countries first dive center in Kadmat, Lakshadweep in 1995. Currently, Lacadives operates its dive center in Chidiya Tapu in the Andaman Islands, with mainland training centers in Mumbai India.
The Andaman & Nicobar Islands are found in the Andaman sea between India and Thailand. The islands feature exotic beaches, thick rainforest, and healthy coral reefs making them the perfect destination both underwater and above.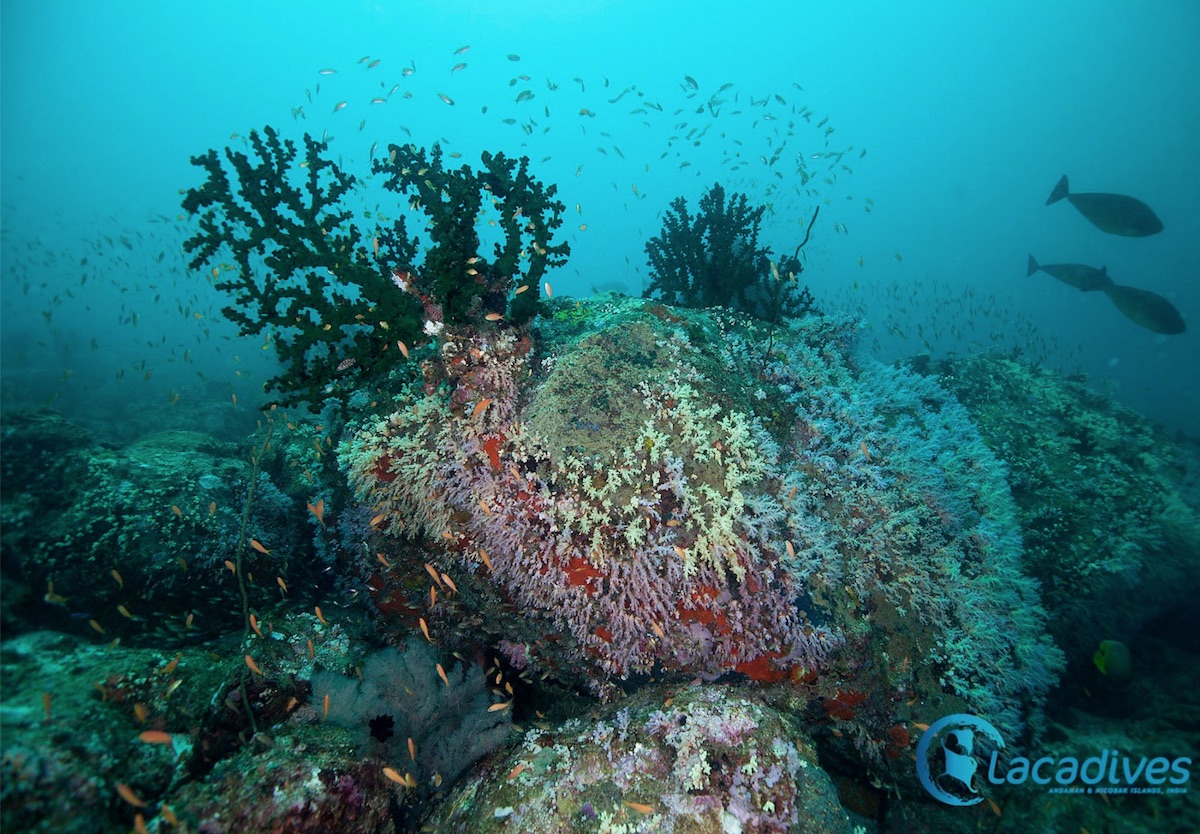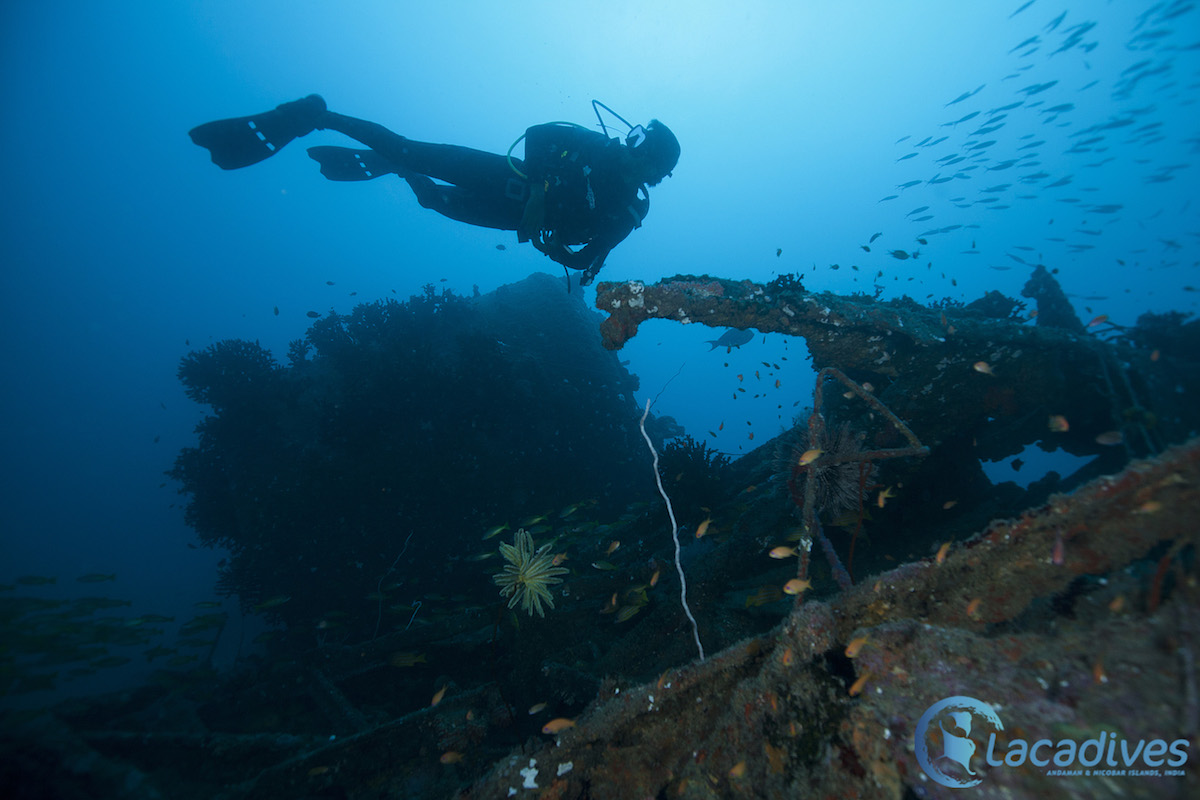 The dive sites range from entry level shallow sloping reefs perfect for begginers to deep drift dives on remote areas around the South Andaman Island. You can expect to find plenty of anemones and clownfish, schooling snappers and colonies of colorful corals in the shallows, with larger herbivores like napoleon wrasse, sweet lips, and gentle sea turtle as you head deeper.
The dive sites include Mundapahar beach, The lighthouse and Parrots Rock, The Cinque and the famous shipwreck. Keep your eye peeled for Giant gorgonian sea fans at Parrots rock and human sized groupers, schooling trevallies and reef sharks at Cinque. You can also find a full list of the dive sites in Chidiya Tapu HERE.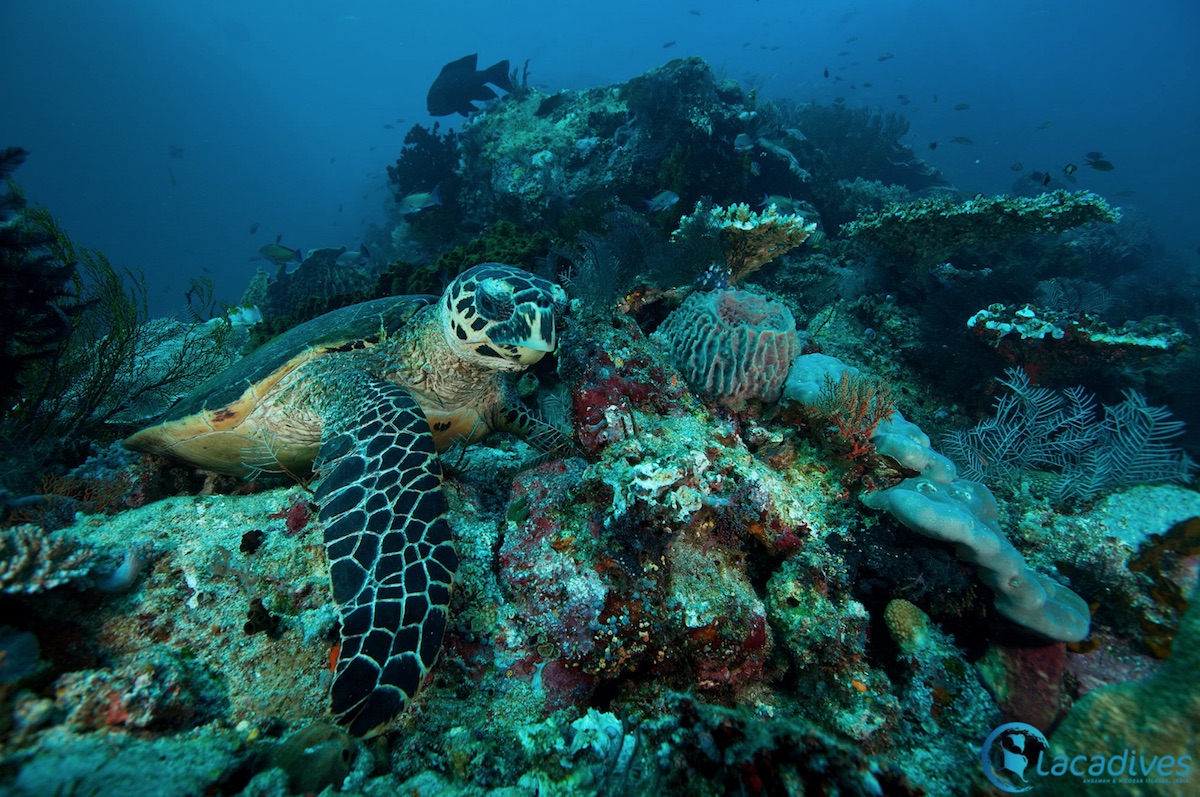 Chidiya Tapu is south of Port Blair, a magnificent location that has a lush and pristine heritage of natural wonders. This beautifully secluded spot is an escape from the regular crowd of visitors at Havelock islands, giving Lacadives the luxury of rarely encountering other dive boats on the reef.


Lacadives also conduct regular, staff-accompanied live-aboard trips to the top dive destinations in Asia. To learn more about Lacadives please visit their website.