Synchiropus sycorax is the newest species of dragonet to get an official name, brought to you by Yi-Kai Tea, better known as Lemon in the Reef World, and his advisor Dr. Anthony Gill. The Ruby Red Dragonet, which the aquarium hobby has enjoyed having in its reef tanks for the past several years has now been officially described.
Although Synchiropus sycorax is a new species to science, this sensational little fish has been gracing our aquariums for just a little over three years. Interestingly, unlike many other rare fish that enter the aquarium hobby, due to high availability this fish made a huge simultaneous splash all around the world of aquariums.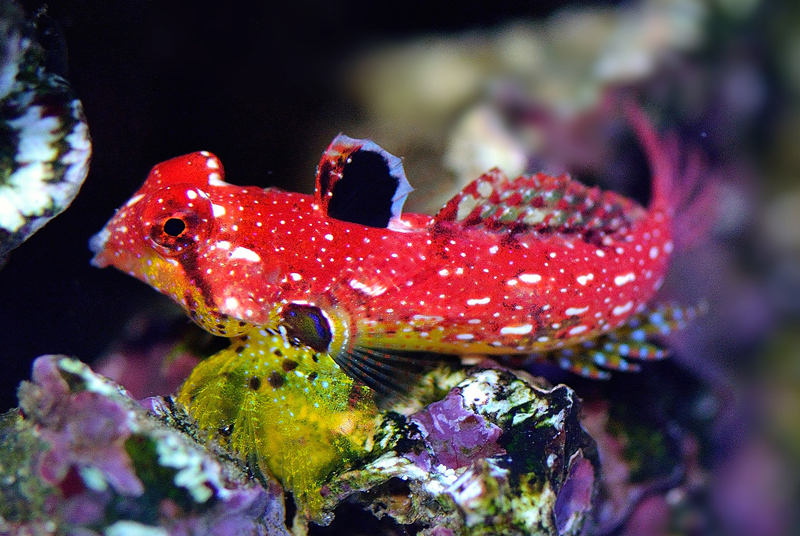 Hailing from the Philippines, Synchiropus sycorax is usually collected a very small size, with aquarium specimens rarely more than an inch long. However with good care, high quality food and some time the Ruby Red Dragonet can easily reach up to three inches in males, and usually a little smaller for females. Due to good availability and ease of sexing this species, ORA has already succeeded in breeding the Ruby Red Dragonet.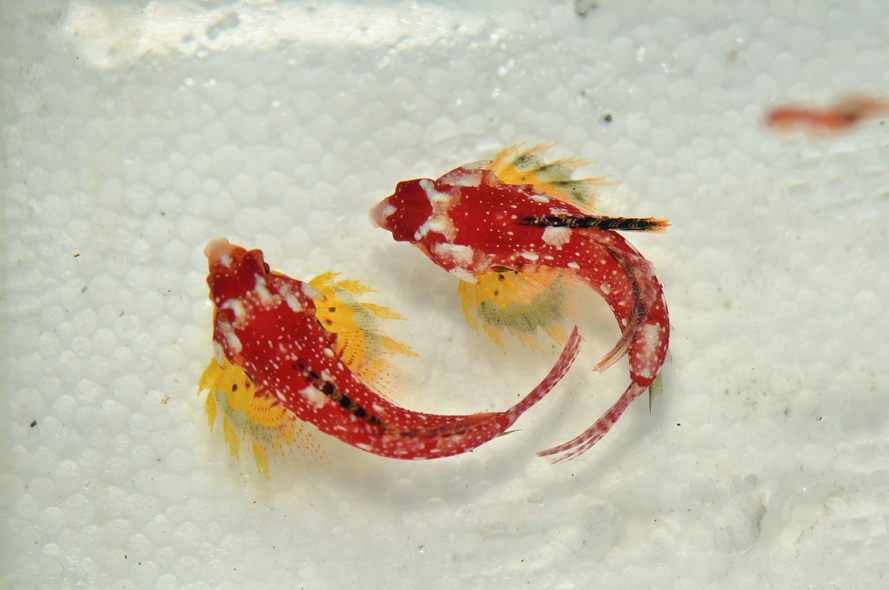 In addition to its very deep red body coloration, Synchiropus sycorax also sports unique yellow pectoral fins, which are traversed by in an incomplete black stripe. After years of seeing the red-ish red scooter blenny, when the Ruby Red Dragonet first appeared it was truly unlike any fish the aquarium world had ever seen before.
Synchiropus sycorax is most closely related to Synchiropus tudorjonesi from Cenderawasih Bay, Indonesia. There are many species of red dragonets, the most common species being the red 'scooter blenny', Synchiropus stellatus, but the Ruby Red is the most colorful of them all. [ZooTaxa]