The Grab N' Go retail display from ProClear Aquatics is the coolest new product to come out specifically for fish stores in a really long time. The full sized display we covered at MACNA was extremely well received by fish stores all over the world, so ProClear has gone ahead and made a smaller one.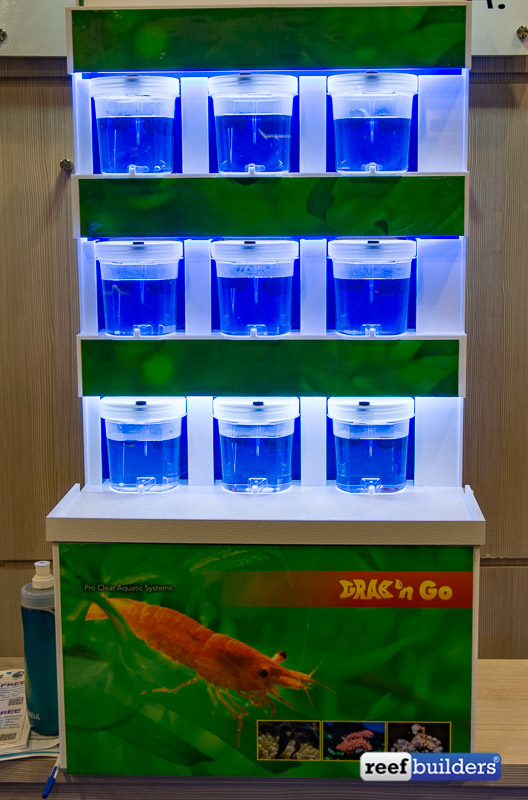 The Countertop Grab N' Go retail is display is much smaller than its predecessor, and as the name implies, is small enough to fit on a countertop. If that kind of real estate is at a premium in your shop, you should be able to find an aquarium stand for it to fir on, or we're sure ProClear could also offer some kind of stand as well.
The Countertop Grab N' Go uses the same removable and covered containers with the quick-disconnect plunger valves that are the lynchpin of the system. It also features the same built-in filtration that delivers freshly filtered water individually to each and every container.
For stores that don't rapidly turn over invertebrates, or just looking to highlight a few small fish or shrimp, this model offers a great and healthy way to display some easily overlooked aquatic animals. There's also some talk of ProClear Aquatics offering even larger versions of the original Grab N' Go, so watch this space because this is certainly not the last we've seen of cool new life support fixtures to make the LFS experience that much better.