Scubapro GO Fins
The new GO fins from Scubapro are simple, stylish and designed to hold up to the rigors of scuba courses. The GO fins are a great option for resorts and dive schools with some genuinely clever features we've come to expect from Scubapro.
GO fins are made using a monoprene plastic, similar to the Hydro Pro BCD and the Seawing Nova Fins. The monoprene is slightly positively buoyant, so you don't need to worry about losing fins on a dive, and the durable material stands up to UV, chemicals, and abrasion – without showing typical signs of wear.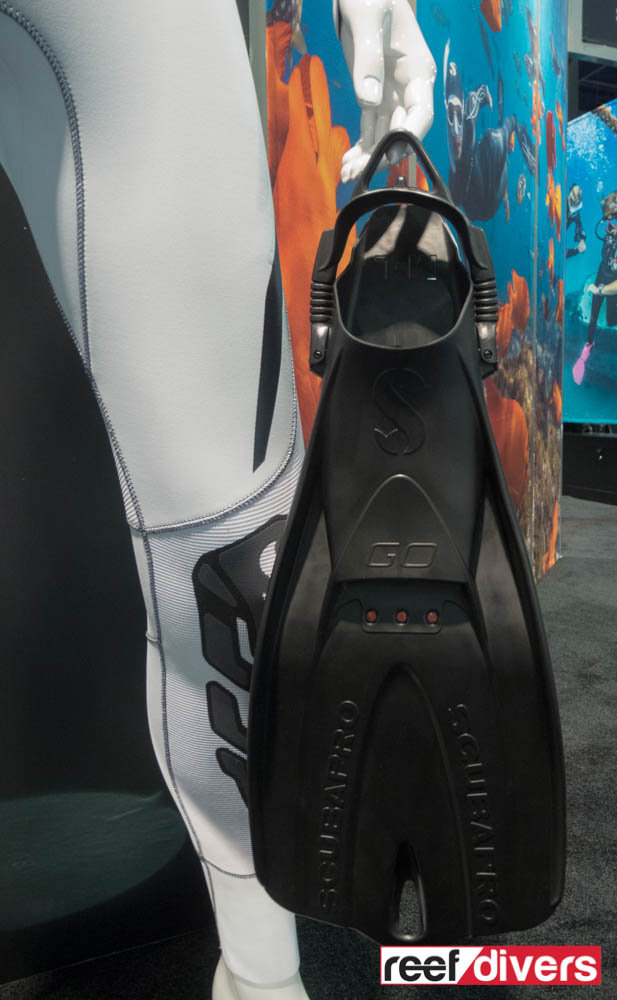 What stands out with the GO fins is their versatility when it comes to size. One of the challenges of stocking rental fins is sizing. We know every dive shop we've worked at has a dedicated fin wall with multiples of every single size.
GO fins solve that problem by having an open heel fin which you can wear without booties and the GO fins have a highly elastic heel strap for a comfortable fit. This feature extends the size range of each fin so each size can accommodate a whooping 4 to 5 different shoe sizes.
As if that wasn't enough of a selling point, Scubapro has added extra reinforcement where it counts. Students love standing on their fin tips. It's as if they all subconsciously get this message the moment they step in a pool, leaving rental fins cracked and tattered smack dab in the middle of the fins.
Over time rental fins loose their rigid structure and have to be thrown away. GO fins have been flex tested and beefed up along the sides and center of the fin to extend the overall lifespan. Scubapro GO fins retail for $69.00 and are now available.