Our SCUBA diving sister website ReefDivers.io has spotted a super sweet new fluorescent flashlight at the big DEMA conference going on in Las Vegas. The Sea Dragon Fluoro is a waterproof and fully submersible LED dive light which uses the latest and greatest in fluorescent LED lighting technology.
Unlike our 'colorific' LED lights which use a multitude of blue LEDs to cover the fluorescent spectrum from 400 to 500 nm, true fluorescent flashlights go a step further. By using an excitation filter and dichroic mirror, it is possible to excite only the fluorescent pigments of our corals and reef animals.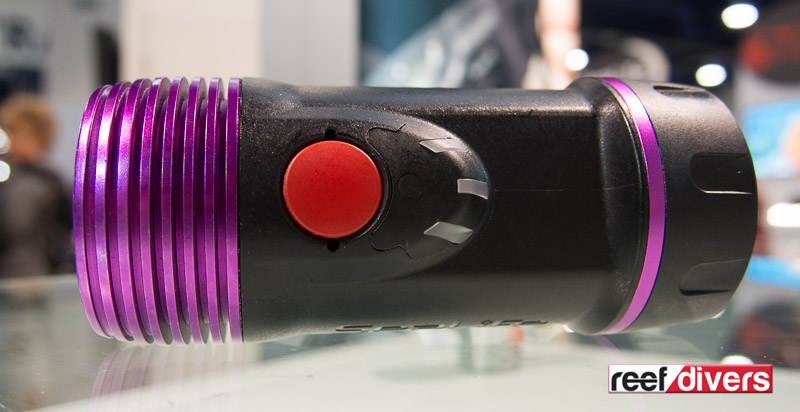 We've used the Sola NightSea for years with great results to scout for corals on the reef, fish stores and coral exporters, but this model if beginning to get long in the tooth. The new Sea Dragon Fluoro uses brighter and more efficient Cree XT-E blue LEDs together with a secondary reflector to create an even field of fluorescent lighting for great imagine above and below water.
Head on over to ReefDivers.io for more pictures, a full rundown and product specifications of this new fluorescent dive light.