Thanksgiving is just a day away and this means some of our favorite retailers will be starting their Black Friday specials. We have a love-hate relationship with Black Friday. On one hand we hate the shopping madness and insanity, but on the other hand we LOVE deals. Plus, itsn't it only fair that protein skimmers, LED lights, sumps, frags and other great things are available for a discount just like toasters and TVs? For our eighth year, we're cataloging some of the Black Friday deals we've seen so far. We'll try to keep updating this list as we uncover more deals, but please feel free to share any and all deals in the comment section below.
LED Group Buy has become the premier source for LED supplies. They are offering 12% off your order with code blackfriday2016 expires Dec 1.
http://www.ledgroupbuy.com/
Bulk Reef Supply
Over the past few years, Bulk Reef Supply has done Black Friday like no other. This year, they have awesome door busters, free shipping and a 15% deal sitewide. There are some restrictions on MAP items, but there are also deals 20% or more!
http://www.bulkreefsupply.com/specials/doorbusters.html
Live Aquaria
For Live Aquaria, its Black Friday all month long. In case you haven't taken advantage of the deals, you still have another week. Plus, there is an exciting 3-day sale where you can score some cool livestock for up to 50% off and a 7-day sale with deals up to 40% off. Also they lowered the free shipping threshold to $149 to get them right to your door.
Live Aquaria Black Friday Deals!
Premium Aquatics
Premium Aquatics wrote the book on online sales for the aquatic industry and always have nice deals in the mix. This year, you can take 18% off most things storewide. There are some exceptions (MAP enforced by manufacturers), but there are a plenty of these that have extended special pricing.
Premium Aquatics Black Friday Deals!
Aquarium Specialty
Another great online vendor that is extending an 18% off storewide discount, with some exceptions, but like others, many of these manufacturers have extended some nice discounts as well. Just use the discount code "THANKS" at checkout through November 28.
Aquarium Specialty Black Friday Deals!
RapidLED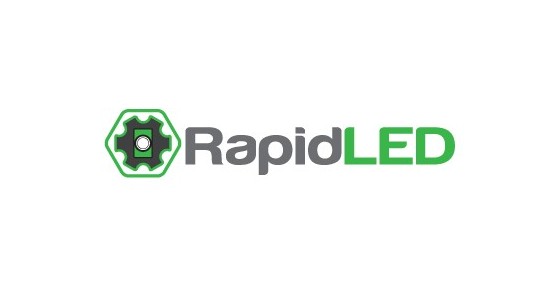 RapidLED's Black Friday sale starts tomorrow with some nice doorbusters as well as a sitewide sale. Some doorbusters include Corona fixtures only $339, the NanoBox Mini Tide for $265 and the NanoBox Duo for $399.95. All drivers and heatsinks will be 20% off, Neptune products will be 10% off and all CREE CXB3590 LEDs will be $35. Just about everything else will be 15% off through Monday using code "TURKEY".
Unique Corals
After grabbing some great deals on dry goods and equipment, make sure you snag some quality livestock from Unique Corals. A great 20% discount on WYSIWYG corals and Triton products. There will also be a sale in ICP Test as well. The sale goes from Thursday through Sunday by using the code "UC16TG20" at checkout.
Unique Corals Black Friday Deals!
Marine Depot

Marine Depot is also sharing a 15% discount across most of the website from November 17 to 28 and to top it off, are offering a 6-day sale of 10% off Reef Octopus. Additionally, there are many other MAP products you don't normally see on sale going for 20% off discounts and more!
Marine Depot Black Friday Deals!
Orphek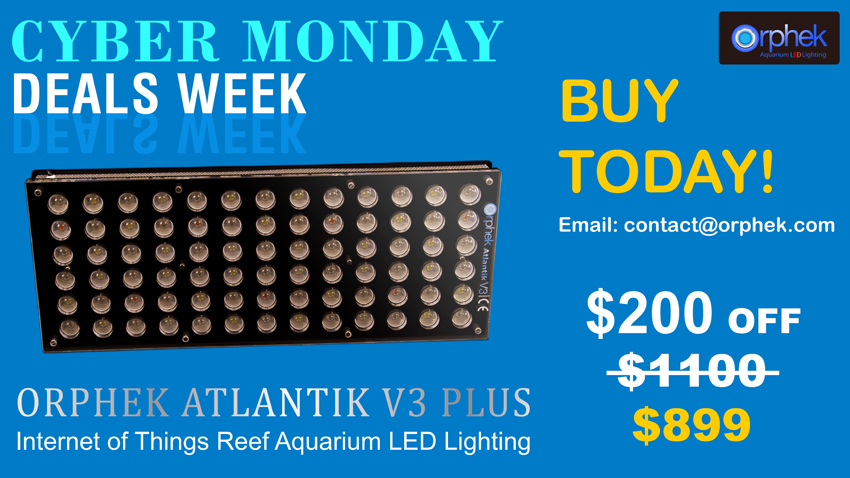 Save $200 on the latest light, Orphek Atlantik V3 Plus – IoT from November 20-28. This is a pretty solid deal for this light that features built-in wireless control. Plus you can save 50% off the Orphek Gateway.