Scubapro S620 Ti Regulator
The S620 Ti is the newest regulator by Scubapro with subtle design features that set it apart from its predecessor the S600. The Scubapro S620 Ti comes with the MK25 EVO first stage in Chrome plated brass or Titanium.
At first glance, it's hard to tell the two-second stages apart. The new S620 Ti is millimeters smaller than the S600, a difference you can feel when comparing the two. The purge button on the S620 Ti has been modified to fit more ergonomically inside the faceplate and improves water circulation.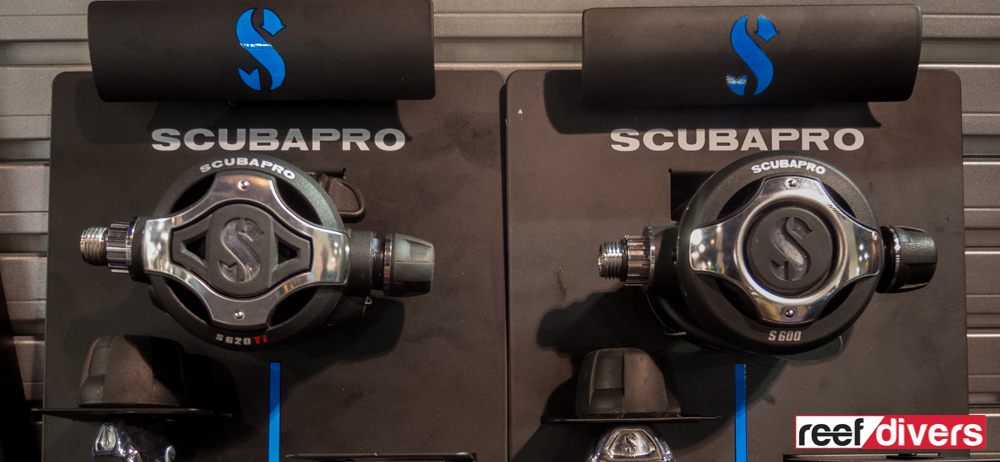 Inside the rugged technopolymer case, the S620 Ti second stage is updated with a Titanium barrel. This important component of the regulator is connected to the low-pressure hose and the lever responsible for delivering air into the regulator.
The titanium barrel is resistant to corrosion and cuts down the overall weight of the regulator. This update will keep the regulator running smooth whether it's your first of hundredth dive.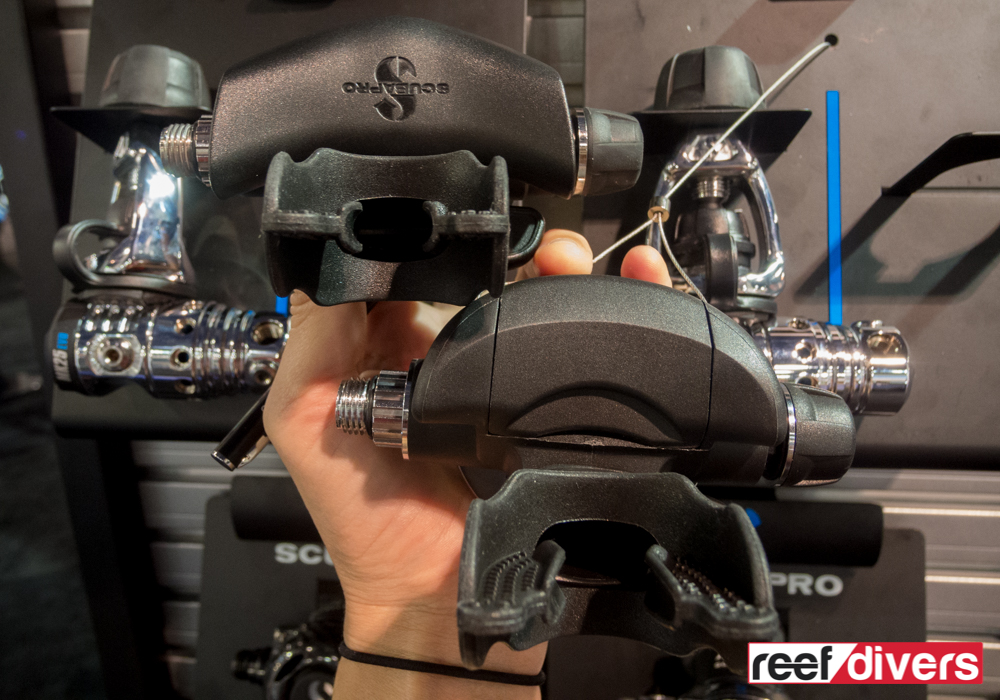 One of the noticeable new features of the S620 Ti is the updated exhaust valve. The new extended exhaust tee on the S620 Ti is designed to increase performance while diffusing bubbles further from your field of view.
While it's hard to see from my images the S620 Ti also come with an enlarged mouthpiece pipe which improves airflow. The work of breathing has been reduced by 37% over the S600, providing effortless airflow under all dive conditions.
The S620 Ti with Titanium First stage is priced at $2200.00, and the S620 Ti with Chrome plated first stage is priced at $819.00. [Scubapro]