Via Aqua has a new aquarium Titanium Heater which brings with it some incremental upgrades. There's not much to improve on heating elements and thermometers so it's the thermostat where Via Aqua made the biggest improvements in their titanium heater.
The design of the thermostat is different from previous models, still with a bright LCD readout of the temperature as well as a remote temperature probe. But the biggest change is to the internal programming of the heater thermostat.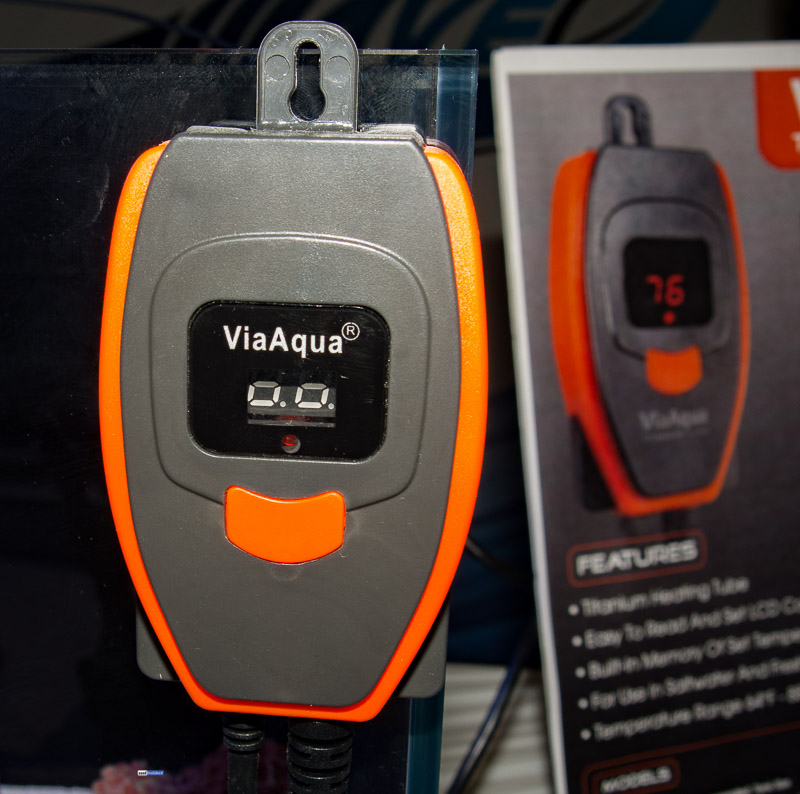 Previous models might have had their temperatures reset in power surges and outages. But a new more robust design allows the new Via Aqua Titanium heater to recall the programmed temperature even with this electrical episodes, meaning it will return to its set temperature more reliably when the power is restored.
At this point, we've personally resigned to only using heaters either with a preset temperature for smaller tanks, or an external thermostat for higher power levels. The new and improved Via Aqua Titanium heater ticks all of our boxes for a good heater, and should sell for an average price of $60 give or take a few bucks depending on which of the five models you are aiming for.