Its the first Friday of winter and with the holidays and new year right around the corner, it sure is starting to feel like a winter wonderland. To kick off the winter, we've got some fun stories to share in this edition of the Friday Smorgasbord.
What the……
We know there are some beautiful things in the ocean, but there are also things of nightmares. One Russian fisherman is taking the internet by storm after sharing some of the creepy critters he's come across on Twitter.
Holy Space Lasers Batman!
Study finds that small, environmental changes in polar food webs greatly influence peak and decline of phytoplankton https://t.co/IzFpXo5ZDo pic.twitter.com/iEgby6S1hS

— NASA (@NASA) December 21, 2016
NASA has a new study that found that small, environmental changes in polar food webs significantly influence the boom-and-bust, or peak and decline, cycles of phytoplankton. Using a giant laser orbiting Earth, the Cloud-Aerosol Lidar with Orthogonal Polarization (CALIOP), to show that accelerations in growth rate cause blooms by allowing phytoplankton to outgrow the animals that prey on them. When this happens, the phytoplankton populations rapidly increase. But the research also uncovered something new, as soon as that acceleration in growth stops, the predatory animals catch up by eating the ocean plants and the bloom ends.
Mother Shucker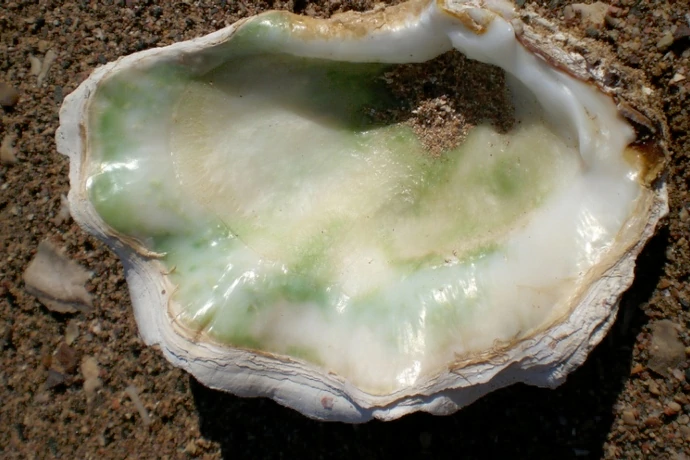 A group of researchers are looking at mother-of-pearl as a more accurate way to track historical ocean temperatures. According to researchers, the iridescent material inside mollusk shells provide a good way to measure the temperatures they grow in. "The thickness of the layers becomes larger as the temperature increases, and then goes back down when the temperature decreases — so you can track the seasons based on it," said Pupa Gilbert, a professor at the University of Wisconsin, Madison and one of the authors. The team published its finding in scientific journal Earth and Planetary Science Letters.
[via Scientific American]