At the start of a new year, many of us make resolutions to change our lives or start new ventures. A lot of us resolve to get in better shape or eat healthier or drink less, etc. For those of us wanting to start new ventures who are in the hobby the first thing that comes to mind is to start a store of our own.
One thing most of us share who are in this hobby is a passion for it, and as a result we want to put this passion into something we enjoy doing and in which we think we can make money. Also more often than not this desire to start a store of our own is the offshoot of our having a small reef business of some type in our home.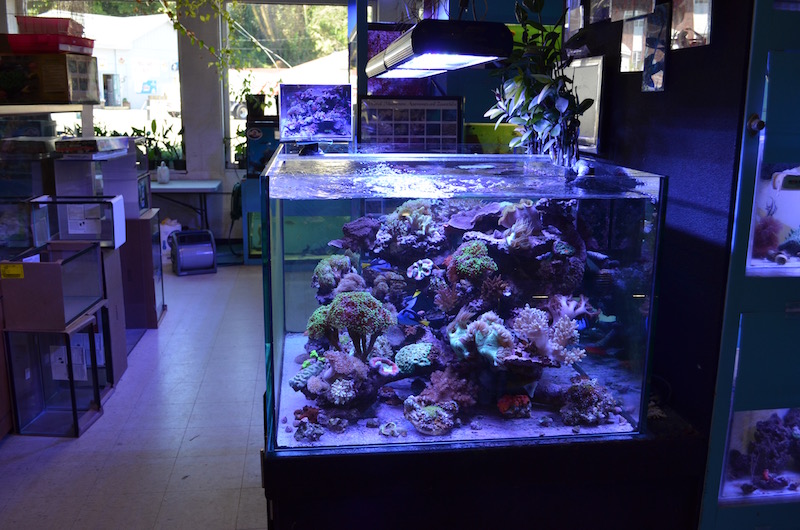 Over the years I have been in and bought from numerous hobbyists who cultivate, grow or sell frags or fish from their basements, garages, spare rooms or simply from frags they take off the corals in their main tank. For many this "business" is not only enough to pay for the hobby, but often they make a little extra on the side and as a result they think they if they make X dollars selling from their small set up that they can make 10 times as much if only they expanded their facility and made their passion their business.
In this regard there are two clichés that are appropriate. The first is that your job should be your passion and something that you enjoy and that way you always love going to work. The second is that you should not make your hobby your job as this often leads to your not having either.
After consulting and helping numerous hobbyists over the years about starting their own fish store as a result of their passion and success in doing it from their homes I think I now have a pretty good understanding of what it will take to do this and be successful as it.
I have not done it myself, but I have looked extensively into doing it a couple of times so I have a pretty good idea what it will take, however I know that this may lead some of you to think of the other cliché: those that can do, those that can't teach.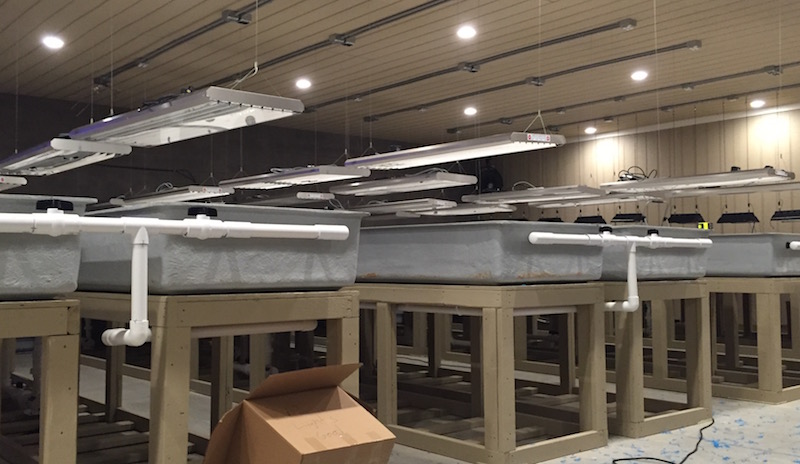 And while this may indeed be the case, hopefully I can help those of you considering this to make an informed decision about your future career choice. Some of the things I will discuss are obvious, while other aspects of starting a fish/aquarium business may not be, but all are important when considering this.
The first thing that needs to be considered is finances, about which there are number of different things to acknowledge. More businesses fail due to under capitalization than for any other reason, so in order to even consider starting a fish business you need to have money.
To start a small aquarium business, it takes at least $100,000-$125,000 just to get it set up and going, and this is before your first livestock order. So before even considering this, know this the bare bones amount of money you will need to start with, and that it is tough to get a business loan for a "pet store" from a bank, so you and your family will need to raise or have at least this amount of capital before you can even start thinking of this.
But in my opinion, even before raising or thinking about this kind of capital I strongly suggest you work on a business plan before even worrying about the money. And when I say a business plan I do not mean that you can think since I am selling 50 frags a week out of my house now, if I I have a building 10 times as big I will sell 500 a week and be rich, as unfortunately it does not work like that.
Your business plan needs to be realistic and you need to do your homework. You need to determine what kind of shop you want to be, full service with both fresh and saltwater, saltwater only, reef only, etc. Once you have determined this you then need to think of location. Do you want it to be a destination type of store catering to mainly intermediate and advanced hobbyists, so it can be in a warehouse area or off the beaten path as these types of hobbyists will typically travel to a good store.
If so, this generally means lower rent per square foot, but it also means less foot traffic. Or do you want it in a prime shopping location, so you can draw in customers as they pass by. This usually means higher rent and also more newbies who when they see your amazing reef tank in the window are drawn in. Depending on which location you choose will also determine how you set up the floor plan for the store.
However, regardless of which location you choose, you need to set up a floor plan that will maximize every inch of space in your shop as space is money and wasted space is wasted money. Even if you choose a warehouse where space initially does not appear to be at a premium, eventually it will be, so plan accordingly.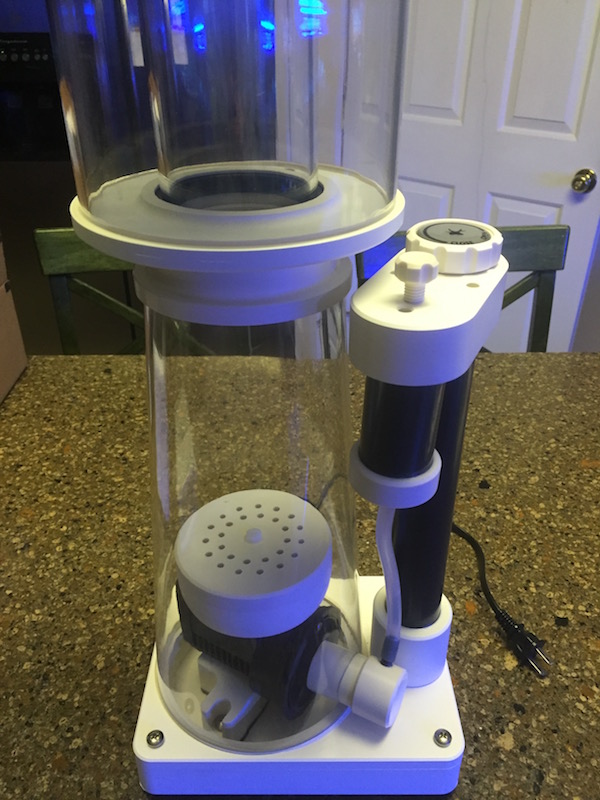 To get an idea of what a good floor plan is for your shop I suggest you visit shops that are successful and that have been in the business for a number of years. Obviously don't walk in if they are a nearby competitor with pencil and pad in hand and make drawings, but go to a number of stores especially away from where you live, walk around and then jot down what you observed.
Just as important as your getting a feel for what floor plans work, also be critical and think of things that you could improve upon in your floor plan to make your store better and more efficient. While you want your shop to be appealing and clean, don't ever forget how important having a clean store is, you also want it to be efficient.
That is, you want it to be easy for your customers and staff to get around, and you also want it to be easy to maintain. This is because the more time you and your staff have to spend cleaning, organizing, fixing or maintaining things, the lower your profit margin in the end. So take this into account as you come up with your floor plan.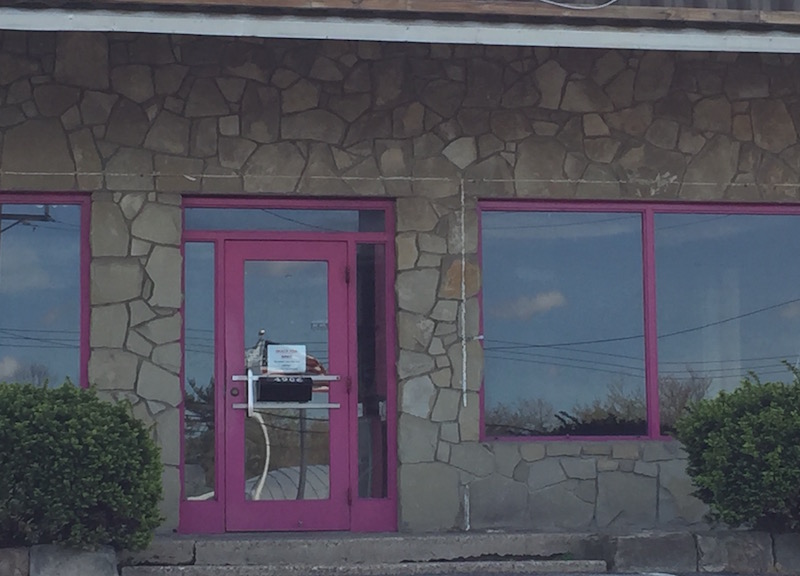 The floor plan and location for your shop are just part of your business plan. In addition to these you also need to come up with reasonable numbers for what you expect to sell, be realistic, is your shop going to be competing with a number of other shops nearby, are you in an unserved area, how much will be online business, what percentage do you expect to be dry goods, will you be servicing customer's tanks, etc.
All of these things need to be considered and unfortunately coming up with these numbers, especially to start is difficult. If you already have a customer base from working from your home, you at least have a place to start, albeit a gray place.
I realize that in coming up with these numbers and realizing what you will need to sell in order to make money and stay in business is daunting, and to be honest it is meant to be, as so many businesses, especially aquarium businesses, fail because they do not look at these factors realistically when deciding to do this business. So hopefully if you are realistic before you jump in, the likelihood of you failing will be reduced.
While putting together the above numbers for your business plan may seem daunting, the next aspect of doing so is even less fun. Once you have the above numbers and goals in place you need to think of the single most important factor in your shop that will make or break you: staffing.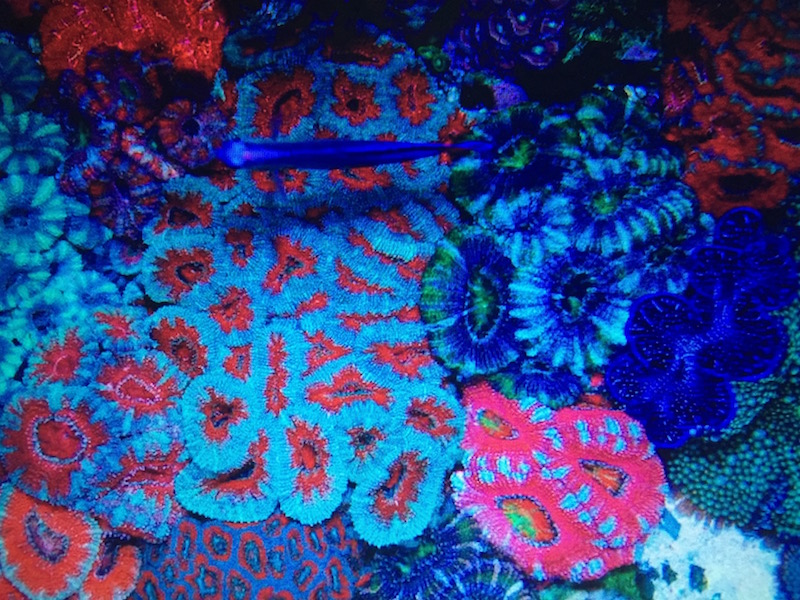 As much as you want to set up and run the store by yourself, realistically unless this is the smallest shop in the world, this is not feasible. Also after the first couple of weeks of working 80+ hours in a shop you run by yourself you will realize you need other employees. And finding the right employees, paying them appropriately and having the right number is critical if you want your shop to succeed.
In addition, to thinking of the number and type of employee you want, yes I know high school kids are an ever present resource, but you also need some older employees as well, since they do not go to school during the day. And when thinking of employees, it is not just their salaries that you have to think of, but you also need to think of things like workman's compensation, taxes, insurance among other things when computing what their total cost is to you and your shop.
Again, raising and selling frags out of your house by yourself is easy compared with moving up in rank and setting up a shop, so keep this in mind as you consider all the aspects of this endeavor.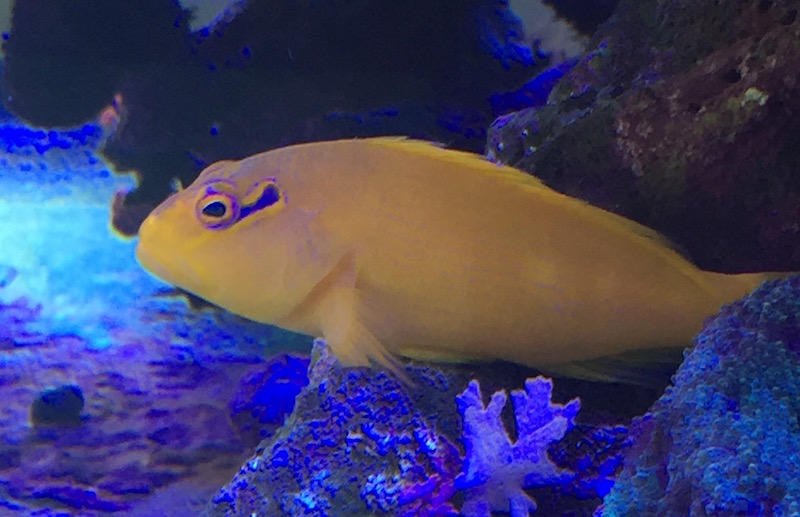 So while determining staffing levels and cost was daunting and painful, the next group of costs that you need to look at makes that actually seem fun. This part of the business plan to consider are all the things you need to pay for that basically take away from the likelihood of your becoming a millionaire. So before you finalize your business plan you need to determine things like rent, and also rent over time as your rent will go up, as well as utilities, insurance, payroll taxes, state and local taxes, bookkeeping costs, vehicle costs, maintenance costs, etc.
To be honest when I looked at setting up a shop, up until considering these factors I thought I could make a decent living, but I realized tha in my case the odds were stacked against me. Also one other factor you need to look at when considering the jump from doing things from home to setting up a shop is that unlike home sales, which are often a cash or paypal business, having a shop means that much of the business will be via credit card.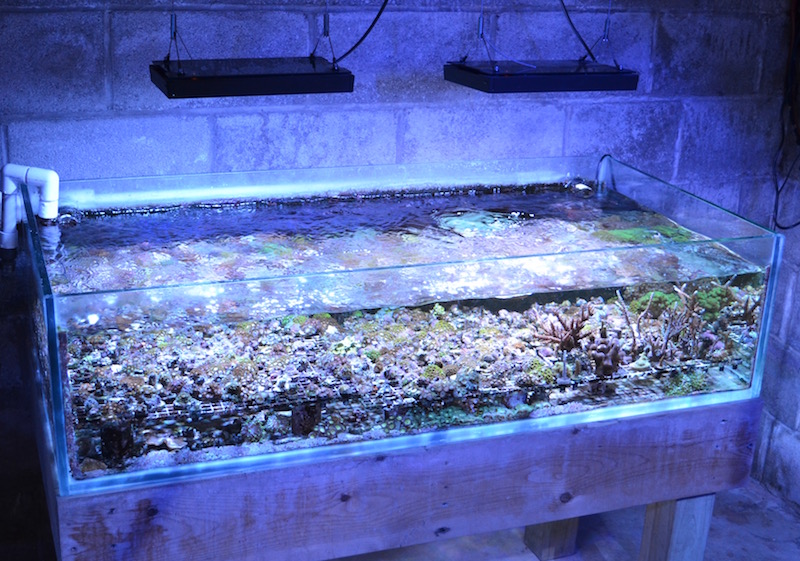 As a result, the taxing bodies have much greater insight into what you are doing and it also means that you often need to wait for the money you've been paid to make it to your account. As a result, when setting up your business plan and bank accounts and loans you need to make sure that you allow not only for the additional taxes that you will incur, but also that you have adequate funds to cover the swings in cash flow.
Nothing would be worse than you doing so much business that you are cash poor due to not having adequate funds to cover these cash flow swings. So this should be kept in mind as well when your business plan is being put together.
Another aspect of setting up a successful shop that needs to be considered is finding sources for livestock and dry goods. As has been noted in several articles in the past, your shop's competition is no longer limited only to other nearby shops, but now big online retailers are also taking a cut of the aquarium dry goods market, so this needs to be taken into account when you not only consider sources and brands of dry goods you plan to carry but also how much business they may take from you.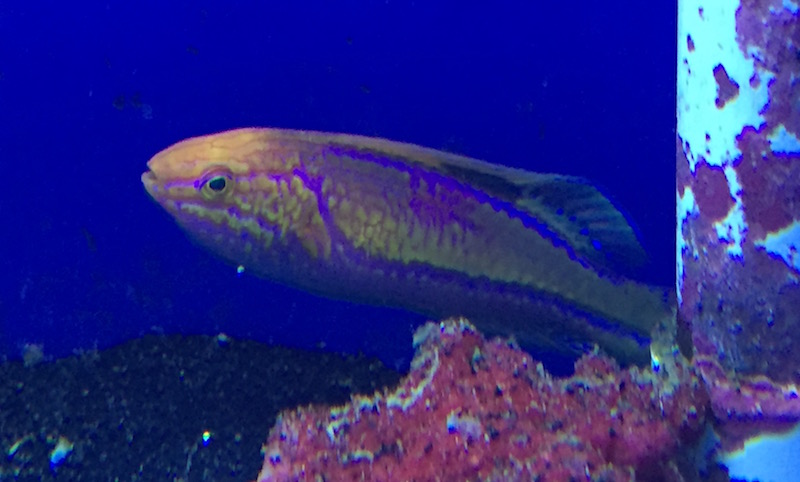 In terms of sources for livestock, while there are more now than ever, there still are relatively few sources. And when you open a new shop, depending on where you are, some of these suppliers may have exclusive deals with neighboring shops that will prevent you from being able to order from them. In addition, when you used to see a coral in a local shop and you got it to frag and sell you were not seen as a competitor.
But once you open a shop, you may not be able to get a premium or unique coral from that shop, as you will now be viewed as competition. Even some of the other coral farmers you have dealt with may not be willing to deal with you and sell or trade frags once you open a shop either. Unfortunately, as I have noted the hobby has become much more competitive and more of a business than at any time I remember in the past, so understand that once you open a shop things change.
Now if all of that is not enough to dissuade you from taking the plunge and opening a shop, then this leaves one other question: why is your shop going to be different than the countless other shops that are out there. And just as importantly why will yours succeed and bring you unimaginable wealth while so many others are failing?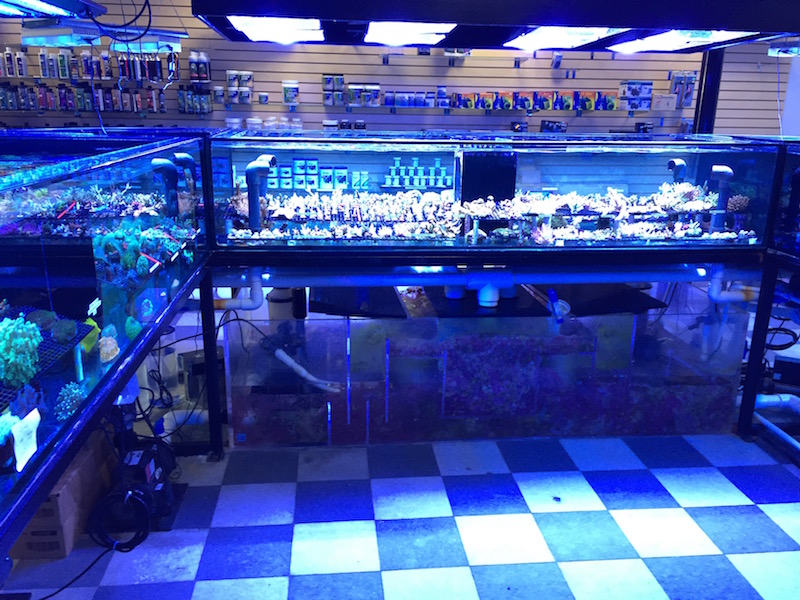 And while I was kidding about unimaginable wealth, why will your store succeed while so many others fail is a question you need to ask. While your passion and knowledge for the hobby are assets, they are not guarantees in what has become an ever increasingly competitive market.
In order to differentiate your shop, before you start, and actually before you even start the process, I strongly suggest you travel around a bit and visit shops that are not only successful, but also that have been around for a while. As I said look at their floor plans, their staffs and their livestock to get an idea of what you need and that indicate why they are successful.
And if you can talk to their owner or manager to get a feel for what is going on. If you are not located near them they will often be willing to talk and at the least give you a few pointers and ideas on why they are successful. I'm also guessing that many of them will tell you how much time their businesses require and how hard it is, so put this time factor into your evaluation of whether to do this as well.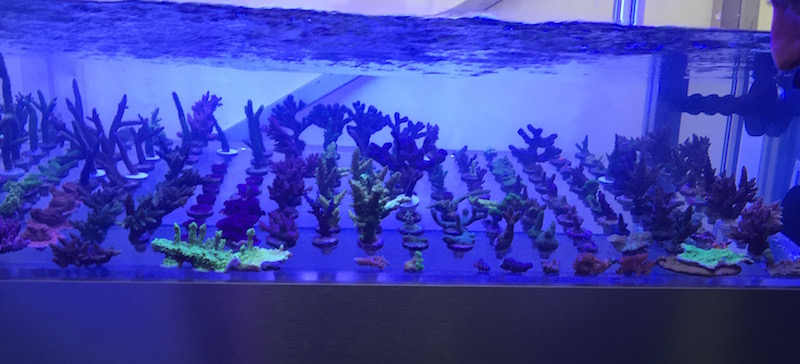 Once you see that they are successful, also check out their website and what reviews and social media say about them. All of these things should be used to aid you in determining if this is the business for you.
Unlike times past when seemingly every small town had a pet shop that was busy and that everyone went to, having an aquarium shop today is a much riskier endeavor. Over just the past three years at least 6 shops near me have all gone out of business, indicating just how competitive and risky setting up a shop can be.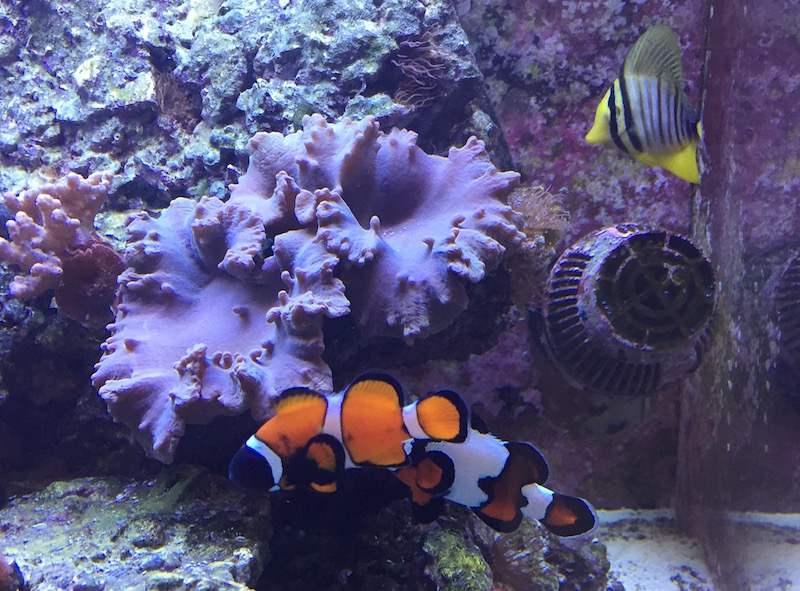 However, for someone who is passionate about this hobby and has a good business sense, being able to do what they love does have it allure. I know this article may have seemed a bit pessimistic and I only covered a few aspects of opening a shop, but I was trying to be realistic as to what it will take to succeed. Unfortunately, over the years I have witnessed several of my friends jump into doing this ill-prepared and when they ultimately failed they got out of the hobby completely.
So if nothing else I hope this article gives some idea of what is needed to succeed and if you are not ready you should simply keep raising corals in your basement, so that I can eventually buy some from you. But if you do decide to do it, you got some useful help form this article and were prepared when you took the plunge.