Can you hear me now. The monster Orphek Atlantik P300 pendent we originally saw at ReefStock nearly two years ago just got connected in the latest iteration the Orphek Atlantik P300 V3 Plus. The new Orphek Atlantik P300 V3 Plus takes the massive build of the original P300 and adds control options seen in the other V3 Plus models.
The sweet spot the Orphek Atlantik P300 fills is a light with full customization to pump out large amounts of light perfect for large tanks, especially the kind (either deep or shallow) you see at public aquariums, zoos, large public displays and coral farms.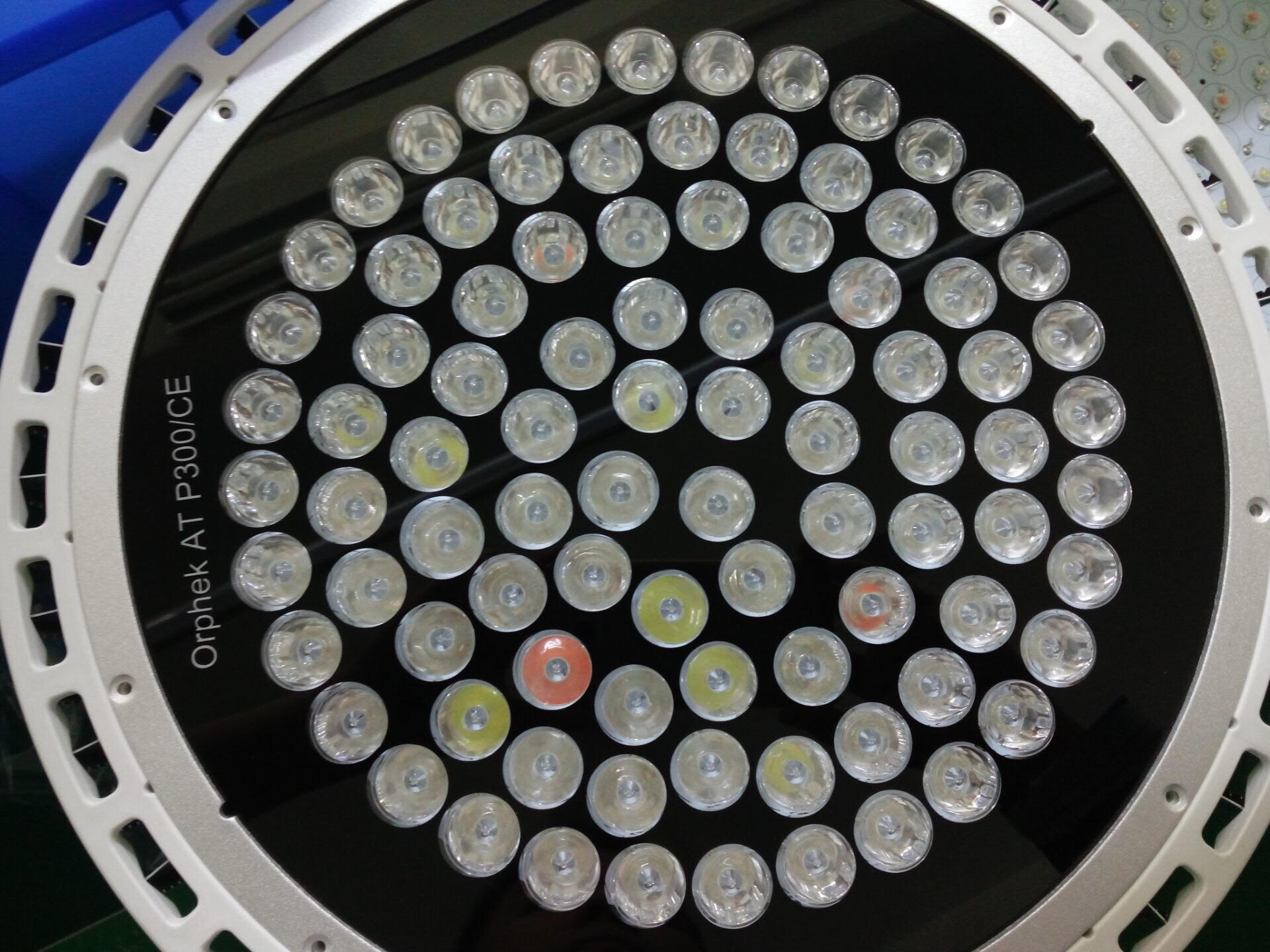 Now the Orphek Atlantik P300 V3 Plus does this and more with built-in wireless control allowing you to easily program, control, and monitor your lights from any Android or iOS device tablet or phone. Plus they try and take the pain out of connecting your light with a one button connection process.
You also can program multiple pendants individually, in groups or in unison for full control over your lighting environment. There are eight pre-installed programs to get you started, but there is an unlimited amount of options you can program into the lights. There is even full dimming capacity in all four channels, 0-100% with progressive dimming for a complete dawn-to-dusk potential.
One thing that makes this light valuable to the commercial trades and public aquariums is the ability to provide a wide range of spectrum options to match what you are growing or displaying. Everything from freshwater plants to kelp gardens, carpet anemones, hard and soft corals, and more.
Each lamp features 90 high-efficiency 5W Dual-Chip power LEDs. Each one can be customized using seven different types of LEDs, including a new super blue LED for more bang from your coral with improved fluorescence and color. There are even seven lens options including 5, 10, 15, 45, 60, 90, 120 degrees.
We were able to get a few shots of the assembly and packing from Orphek as they prepped this next light for shipping. If you are interested in getting your hands on one (or many) of these, they retail for $999 with a $101 discount and free shipping until January 11.
[ngg_images source="galleries" container_ids="1376″ display_type="photocrati-nextgen_pro_slideshow" image_crop="0″ image_pan="1″ show_playback_controls="1″ show_captions="0″ caption_class="caption_overlay_bottom" caption_height="70″ aspect_ratio="1.5″ width="100″ width_unit="%" transition="fade" transition_speed="1″ slideshow_speed="5″ border_size="0″ border_color="#ffffff" ngg_triggers_display="always" order_by="sortorder" order_direction="ASC" returns="included" maximum_entity_count="500″]