Protein skimmers are most likely the dirtiest piece of equipment on your tank and is also the one you probably have to give it the most attention in order to keep it clean an operating effectively.
We touched on some protein skimmer troubleshooting tips the other week and keeping it operating effectively is essential for it to do its job — removing organic waste from your aquarium water and into the collection cup.
Depending on the size and your bioload, cleaning your collection cup three times a week is a must keep your tank smelling clean. If your water is fairly clean you may need to clean the cup only once or twice a week, but if you're running a big bioload or are a heavy feeder, you may have to clean it daily.
Skimmate, the term we use to describe the dissolved organics extracted from the water that accumulates in the collection cup, comes off easy so you only need to rinse the cup and wipe it down with a pad.
On the other hand, the body of the skimmer, which can grow coralline algae and other calcareous organisms, is more difficult to clean. You only need to clean the body of the protein skimmer about every six months if the growth and accumulation is normal.
To make quick work of the coralline algae, simple drain all of the water out of the skimmer, remove it from the sump and take it to a bucket to soak. Use one part white vinegar to 10-20 parts of water. Let it soak until the coralline algae or other hard deposits become easy to wipe away.
Wipe down the body of the skimmer inside and out. Then, rinse with fresh water and put it back on your aquarium. Also don't forget your pumps, sensors or other add-ons (automatic cleaning equipment for example). Deposits can collect on pump impeller blades and magnets, sensors and anywhere it can find a place to grow as well. Just soak in the same vinegar and water mixture, scrub with a small brush like a toothbrush and then rinse with water.
You may need to do some additional cleaning every month such as rinsing areas that collect salt creep. Just pour fresh water into the area until the salt has melted off. You can use a turkey baster, or a large oral or medicine syringe if you are able to get your hands on one, to forcefully direct the water into a specific spot. Salt creep will restrict air from flowing properly through the pipes and will cause your skimmer to function less efficiently.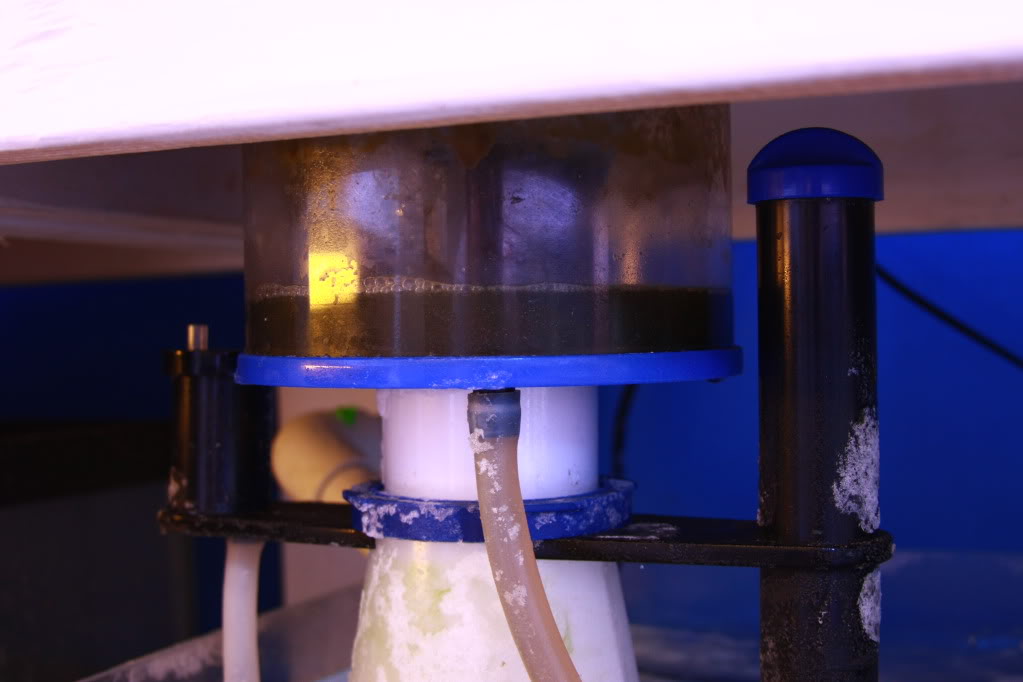 Keeping your skimmer clean will prolong its life and keep it functioning at its full potential. Plus, no one wants to look at a tank that smells horrible! Happy cleaning and be sure to share your favorite tips in the comments below.