Turbinaria is one of the groups of corals that has always been a mainstay of reef aquariums. Whether they are tiny little frags or big showy colonies, there's always room for a Turbinaria in a reef aquarium and now we've got one more reason to be interested in them.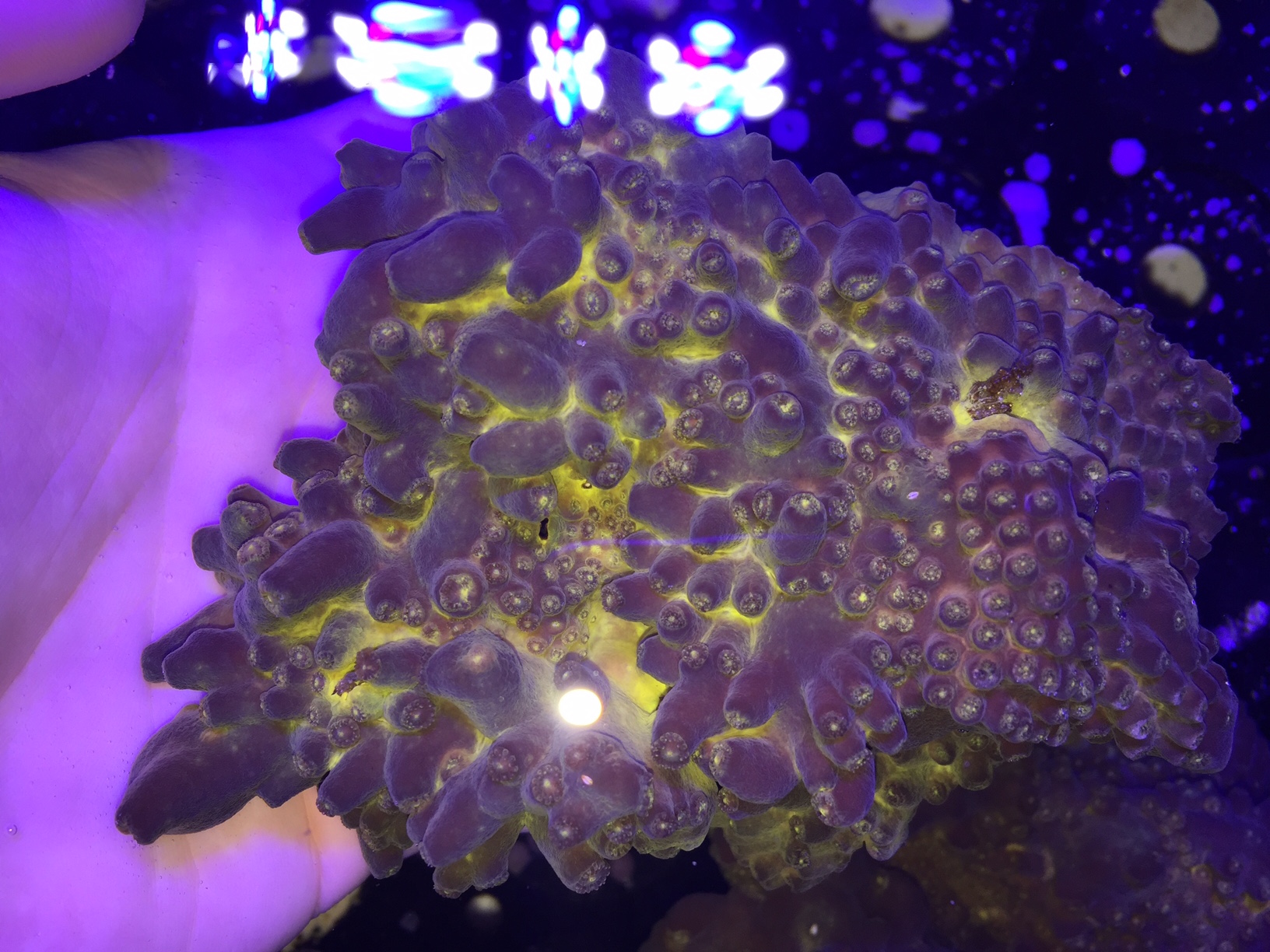 Some wild, irregular colonies of Australian Turbinaria recently acquired by Eye Catching Coral show a very unusual type of coloration. Under regular, broad spectrum lighting, a couple of these deep purple Turbinaria show a very strange 'golden' inner glow unlike anything we've ever seen before.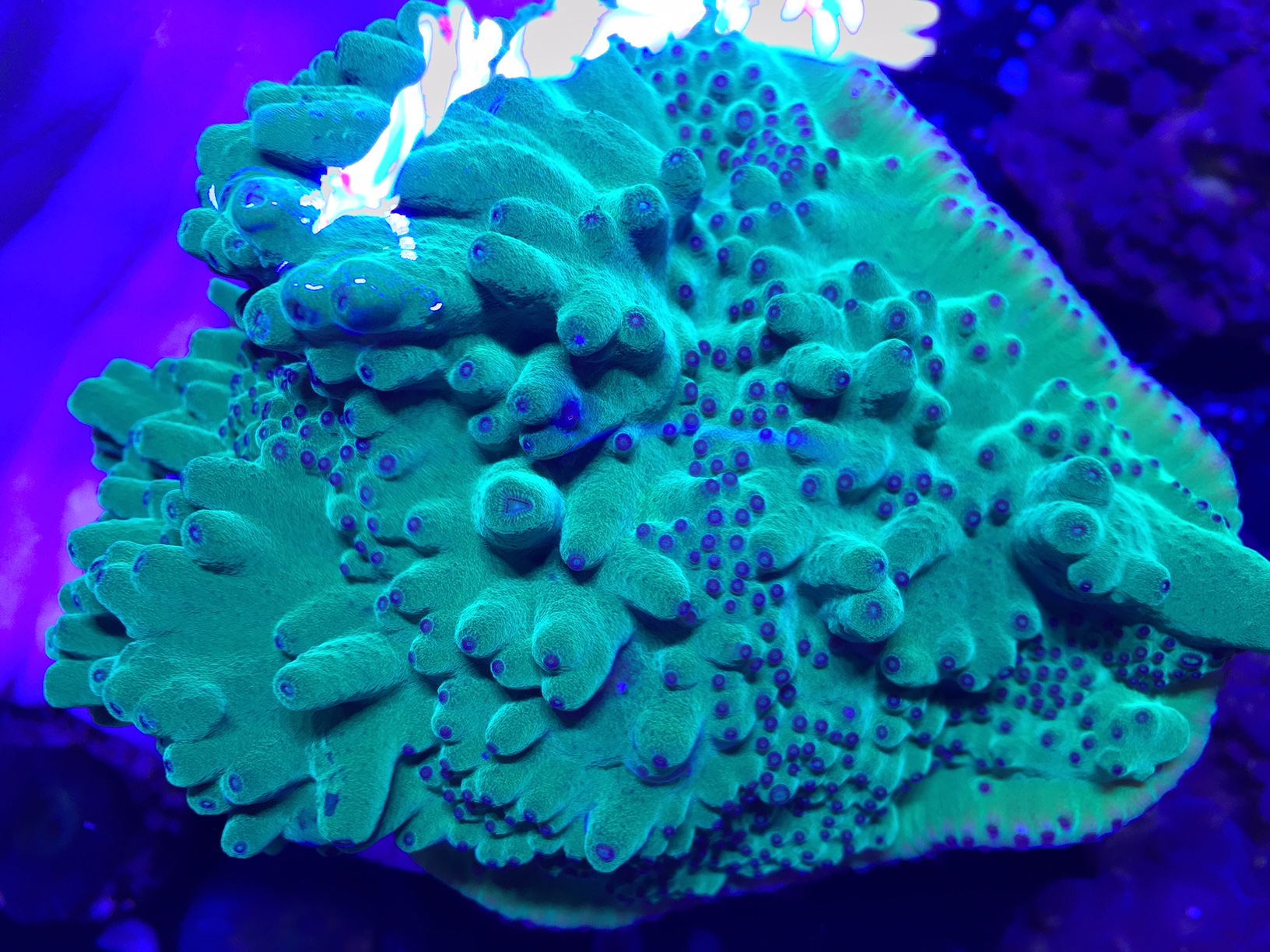 It doesn't hurt that the colonies show a very unique growth form that is halfway to a Turbinaria heronensis with large, prominently exert corallites. Some fluorescent green colonies of the same shape and growth form rode along on the same shipment with the golden-glow Turbinarias, and these would pair up very interestingly in any oddball coral collector's reef tank.