What do you get when you combine 588 LEDs for 130 watts of lighting power into a svelte merger of aluminum and glass? I"ll give you a hint, it's not an iPhone, but the newest high performance LED light from GNC, the Bluray.
Not to be confused with the popular digital disc movie format but spelled the exact same way, the Bluray is the next generation of a light with which you are familiar with, but never associated with the Italian LED company.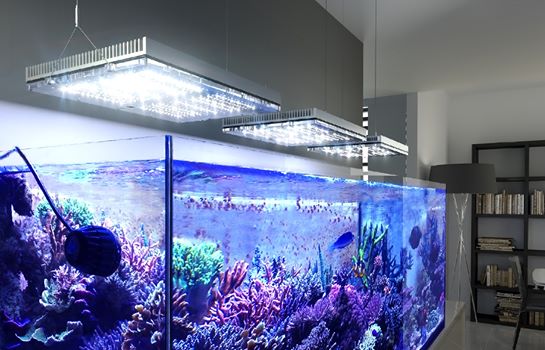 You see GNC was the manufacturer of the swanky Sicce LEDs, great fixtures both in design and performance, but not really aligned with what users and aquarists have become familiar with. That being said, we already know that the Sicce LEDs were excellent at growing corals fast and colorful, so the new GNC Bluray should do even better.
The first real big standout feature of the GNC Bluray is the sheer number of LEDs inside. Like the Triton Lani LED and now the LupyLED, the GNC Bluray is a field of tiny light emitters that should give incredibly even lighting distribution, and a nice three dimensional light to penetrate between tightly growing coral branches.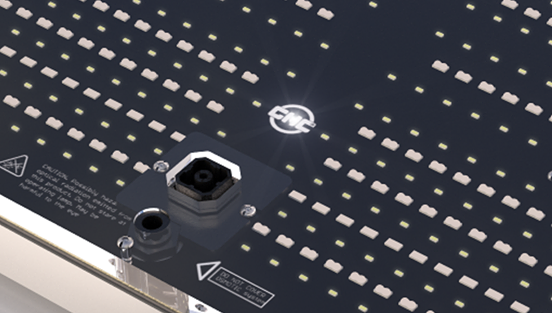 However, it doesn't have the ridiculous degree of independent channel control, no painting with light here, but it is also passively cooled so it will be silent, with no chance of troubles with fan noises or malfunction.
Of those 588 LEDs, there is a mix of 12,000 Kelvin whites, 450 nm royal blues, and 650nm red, the minimum color diversity required to get a nice balanced spectrum while still making colors pop. The GNC Bluray LED will also be wifi controllable 'for all web browsers and devices' and it'll carry a sticker price of 750€ or less than $800, but it's likely to remain a European exclusive for some time. [GNC]