Okeanos Explorer 2017
National Marine Sanctuary or American Samoa
NOAA Okeanos Explorer is currently underway exploring unknown seamounts in the National Marine Sanctuary or American Samoa. This is the first mission of the year in a series of deep dives around Samoa. This leg of the expedition is from Feb 16 – Mar 2nd.
The ship Okeanos Explorer is equipped with a state of the art remotely operated vehicle (ROV) which it uses to explore the deep sea. The ROV also happens to have high-quality cameras which transmit a daily deep sea live stream during the mission.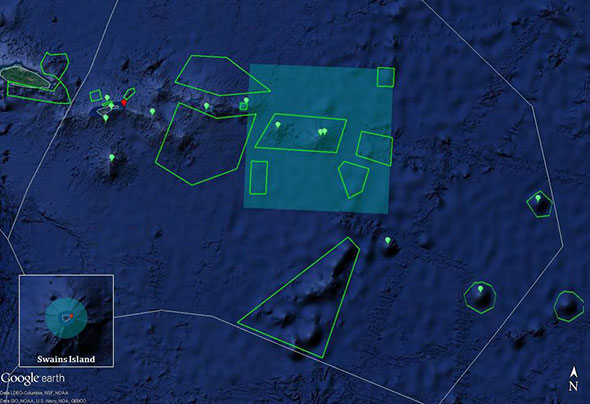 Each day throughout the mission scientist and interested citizens can tune in live on YouTube. This allows for more scientist to be involved in the mission without having to be on board. Throughout the feed, experts can be heard describing rare and unusual features and searching for possible new species.
The deep sea dive are between 2000 and 5000 meters deep that's 6500 to 16400 feet! The dives last several hours and we like to keep the dive open in the background either on our external monitor or through YouTube on apple tv.
Much of the deep sea is covered in sand, and manganese encrusted rocks. However, you would be amazed by the amount of life including corals, sponges, sea stars, fish and crustation, the crew finds tucked under rocks, or clinging to rocky outcroppings.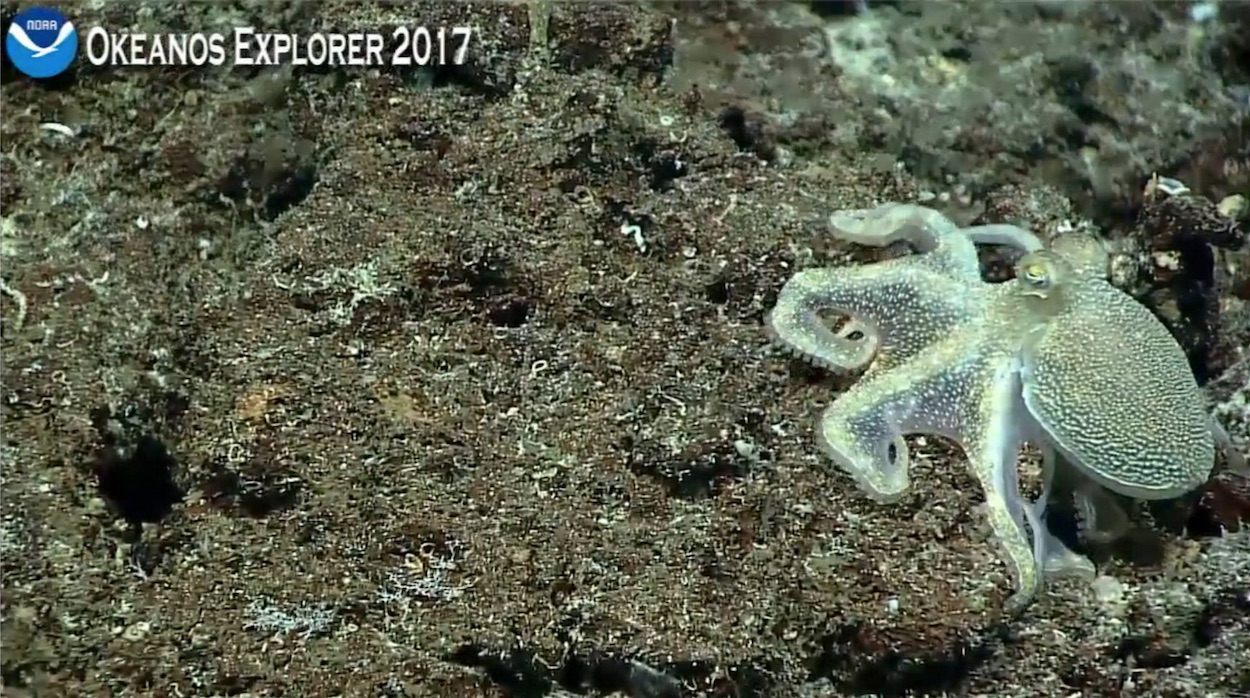 The live feed gives watchers a front row seat to new discoveries and animals never before seen, either alive or in their natural habitat. All the data which is collected from the surveys will be used to support management decisions for the Marine Sanctuary.
ROV dives are planned, weather permitting, from February 16 – 28, typically from about 8 am to 5 pm SST (2 pm to 11 pm EST). The ROV takes around one hour or longer to reach the bottom so make sure to check back through out the feed if all you see is blue.