Volx Japan has always been at the forefront of LED spotlighting. Their Ledio line of PAR38 LED spotlights were available to Japanese reefers long before many of our contemporary controllable fixtures.
But while PAR38 LED spotlights have had their heyday in western reef aquariums, this form factor is still very popular for niche applications. Nano aquariums and accent lighting are still very popular applications for PAR38 LED spotlights, and Volx Japan's new Ledio RX122 are about to raise the bar for the genre.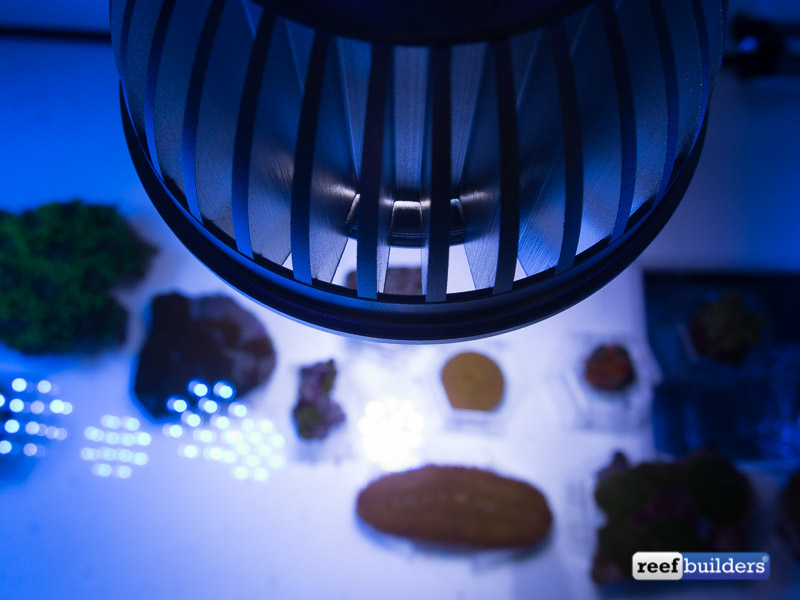 Up to now the only way to control most PAR38 LED spotlights was either through the use of an electrical timer, or manually through included remotes. The Ledio RX122 spotlights are the first PAR38 LEDs to have a USB port to add bluetooth connectivity.
Through the included bluetooth dongle, users of the Ledio RX122 spotlights can control brightness of each spotlight, and program basic timing functions right into the lamp. You won't find multichannel/multicolor control support as you would in a typical reef aquarium light.
Instead, the Ledio RX122 is made in a variety of spectrums, and it's through the control of each combination of colors that you attain the desired lighting color and intensity. This is a very different way to control aquarium lighting color and brightness but it does enable the targeting of light to corals in different zones of the aquarium.
The five different spotlights in the Ledio RX122 lineup include three saltwater spectra, one freshwater, and one very warm light which is probably mostly for asian arowanas and blood parrot cichlids. The RX122 Deep is a colorful blend of five different LEDs ranging from UV to blue, deep blue and Cyan.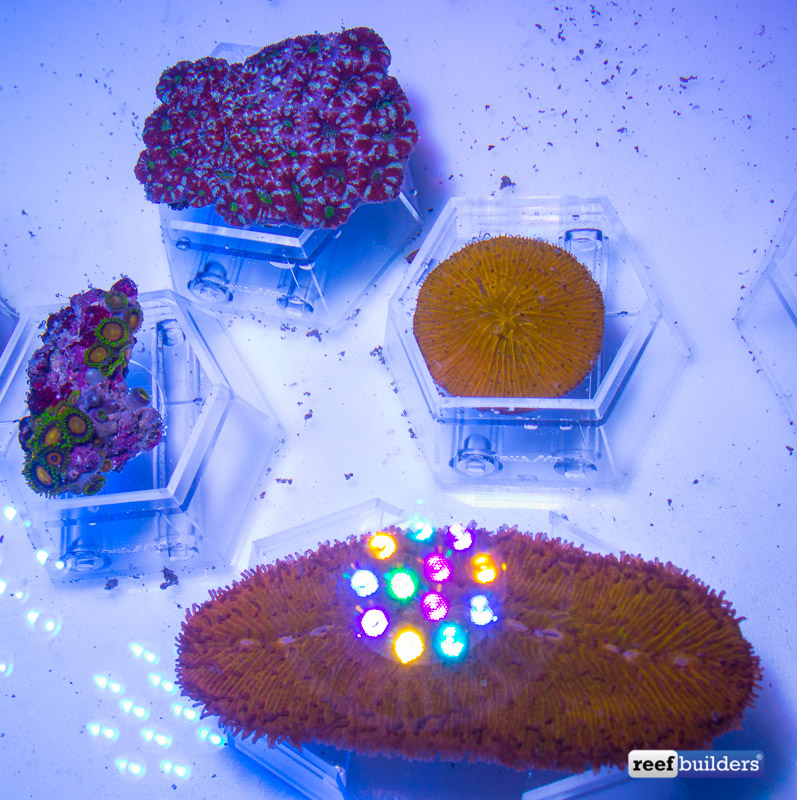 The RX122 Reef has a more nutritious lighting spectrum with the various shades of blue LEDs supplemented with neutral white and warm white to hit higher PAR numbers. The RX122 Coral spotlight is probably our favorite, with a load of different blue LEDs backed up by a single neutral white LEDs to balance out the overall apparent color.
Connection to the G Ledio control app was pretty straightforward via bluetooth but the controls are pretty basic. Within the app you can directly control the brightness of any RX122 spotlight, and different lights can be grouped for control of entire zones of the aquarium.
Finally, there is also a built-in timer feature which allows users to adjust brightness in 10% power and 4 hour time increments; we know, it's not the most granular of controllers but it does streamline and simplify the programming process. Controlling individual groups of LEDs is a very different approach to aquarium lighting than we're used to, and if you're a big fan of PAR38 LED spotlights, Volx Japan is definitely leading the pack with their new RX122 models.