Cyphastrea salae is the newest species of hard coral to be described from Lord Howe Island. The discovery of a new species, suggests that the fauna of this isolated location in the Tasman Sea off south eastern Australia is even more distinct than previously recognized.
In a recent paper in ZooKeys, Prof. Andrew Baird and Dr. Mia Hoogenboom from James Cook University, Townsville Australia and Dr. Danwei Huang from the National University of Singapore, describe the new species Cyphastrea salae. The species is named after Dr. Sally Keith and Ms. Sallyann Gudge, who have both made significant contributions to understanding and protecting the coral reefs of Lord Howe Island.
Lord Howe Island lies over 900 km south of the Great Barrier Reef (GBR) and coral populations are highly isolated. Such isolation creates a potential for speciation, however, until now, no endemic scleractinian species have been described from Lord Howe Island.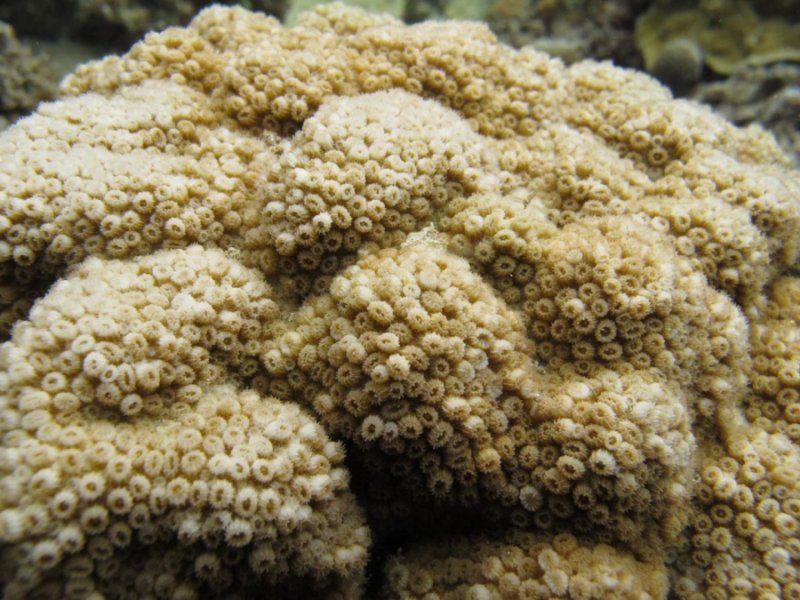 Over 100 coral species have been recorded around the island, yet there is very little agreement as to which species are present. Some of the earliest work on coral reef ecology at Lord Howe Island were species list compiled using visual morphology. Scientist are now using molecular analysis to tease apart individual species.
The newest additions C. salae was previously classified as Cyphastrea microphthalma, which also occurs in the same area. The team collected samples and found one distinct characteristic separating the two species.
They found that C. salae has an extra set of septa, 12 to be exact, while C. microphthalma has only 10. They also noted the corallites of C. salae were significantly taller and that the columella was larger.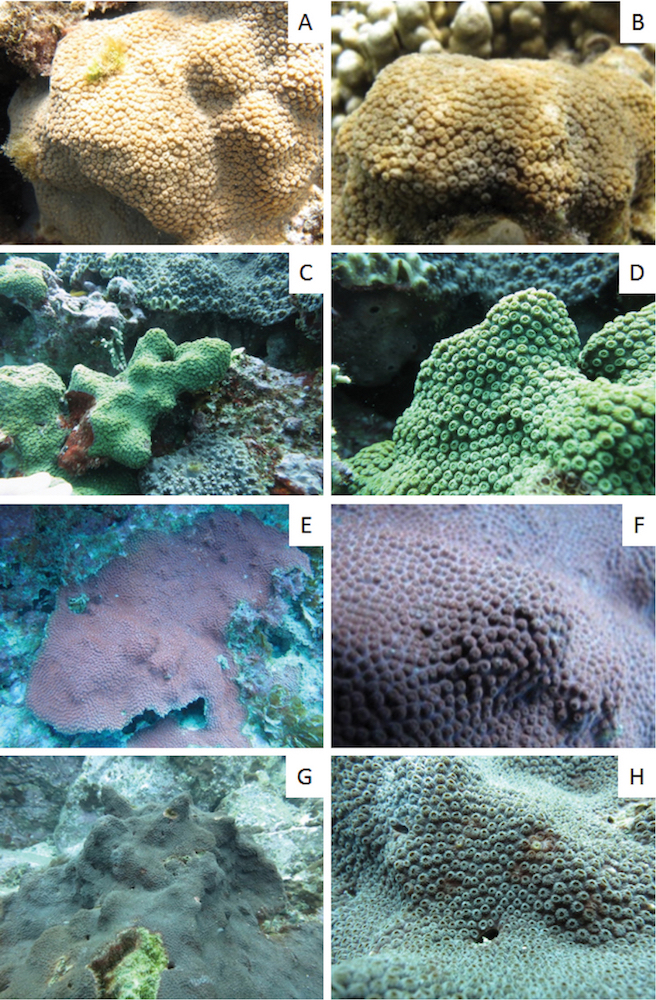 More Species Waiting To Be Found
"On my very first dive in the lagoon at Lord Howe I knew I was looking at something very special," says Prof. Baird. "Twenty years of diving all over the globe had not prepared me for what I saw. I could hardly put a name on any coral!"
Now, six years later, and largely due to the molecular skills of colleague Dr. Huang, the team is ready to name its first species.
"Interestingly, Cyphastrea salae looks almost exactly like other closely-related corals. However, its gene sequences are distinct and there is no doubt it is a species that is new to science," says Dr. Huang.
The team now have hundreds of specimens to work through, but they are confident that there are more new coral species left to describe.
"The Acropora, in particular, look highly promisingly," says Prof. Baird. "There are at least five species that look unlike anything I have seen anywhere else in my travels." [Science Daily]