Aquariclip is a clip-on orange filter that will improve the quality of your smartphone images. If you've ever tried to take a photo of your aquarium using a smartphone you will know this image never seem to do your tank justice.
It can be difficult to photograph aquariums using a smartphone because of the blue light which is why many seasoned reefers will keep a piece of orange gel filter under their phone case. The Aquariclip takes this idea one step further by having a variable orange lens that is easy to clip on and off your phone.

We got to test out the clip this weekend and it clearly makes a difference. Right away you have more color added into the photo especially reds, yellows, pinks, orange.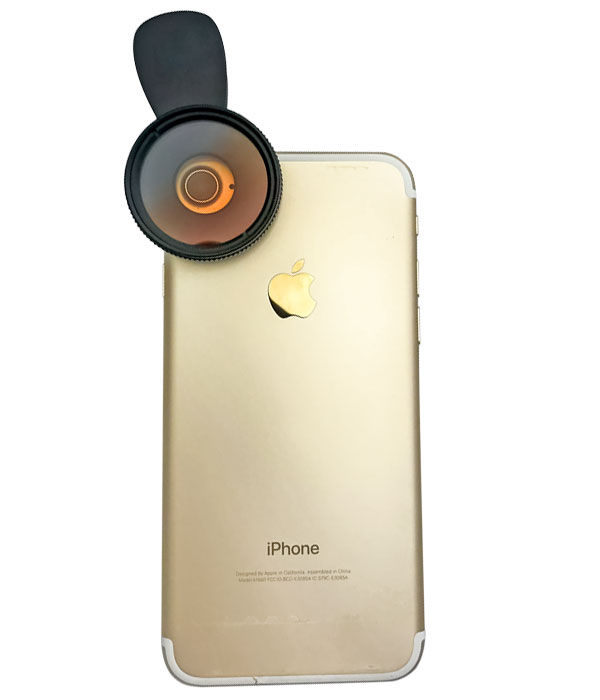 One of the most interesting features of this gadget is the actual orange color only covers half of the filter, and the entire filter lens can spin on the clip. This is so you can adjust the orange to cover half of the camera lens, so when you are taking pictures of an aquarium with light colored sand the colors will stay white. It also helps you adjust the color rendition giving it a wider application under a variety of color spectrums.
The Aquariclip retails for $30.00 USD but right now you can ? Save $10 with code "first100" at www.aquariclip.com