It was a pleasant surprise to learn of the Recurve LED from Maxspect, with a radical new concept for what an aquarium LED light can do. Better yet, this weekend we followed up that preview with a live view of the Recurve LED prototype at Reefapalooza Orlando 2017.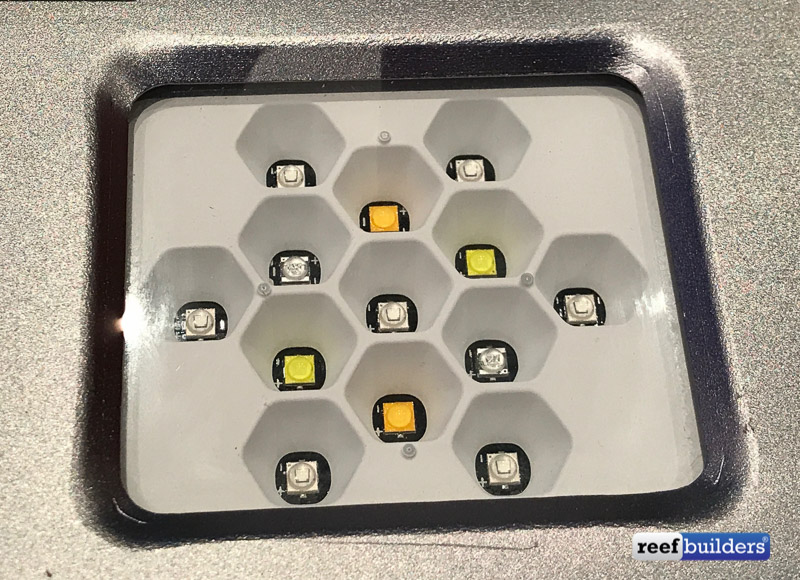 The Recurve LED has everything we love about the Razor LED, with some major enhancement to make this light really stand out in the aquarium market. Maxspect had already spent plenty of time perfecting the multicolor-multichannel LED cluster that is the lighting powerhouse of the Razor, but they've gone the extra mile with the Recurve LED by adding built-in accent lights!
Where the primary LED clusters of the Razor and Recurve LED provide the bulk of the nutritious PAR values, the side strip of multicolored LEDs in the 'wings' of the Recurve LED should help fill in those shadows.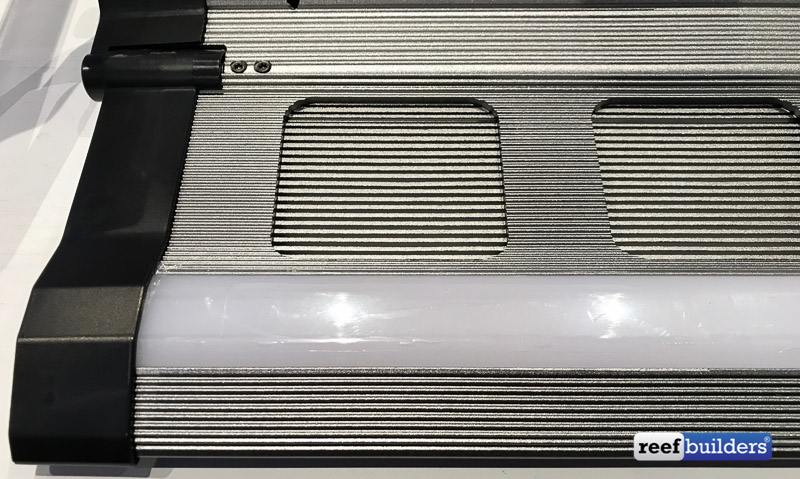 Better yet, the heat dissipating wings that carry the Recurve LED's built in LED strips can angle in towards the center of the tank, which should satisfy several features that makes T5 still a popular choice for various aquariums. First of all, it should fill in the LED spectrum outside the white and blue color bands which is the foundation for most reef lights.
But the angled wings, with independent control of these colors and intensities will help users adjust the light field and intensity as required by the taste of the aquarist, and the particulars of the aquascape. Hopefully Maxspect is closer to production with the Recurve as they were when we first saw the Ethereal LED because this is one light that probably can't come to market soon enough!
Pricing and release date is still undetermined at this point, but you can be sure we'll spill all the beans as soon as that critical information is made available.