The Klir Filter is a new design for an automatic filter roll (AFR) that aims to bring this technology to more people's aquariums, and for a lower price. The concept of automatic filter rolls is an amazing invention – having crystal clear water, with nutrient export before they can break down, and never having to wash filter socks again – is like a dream come true for aquarium maintenance.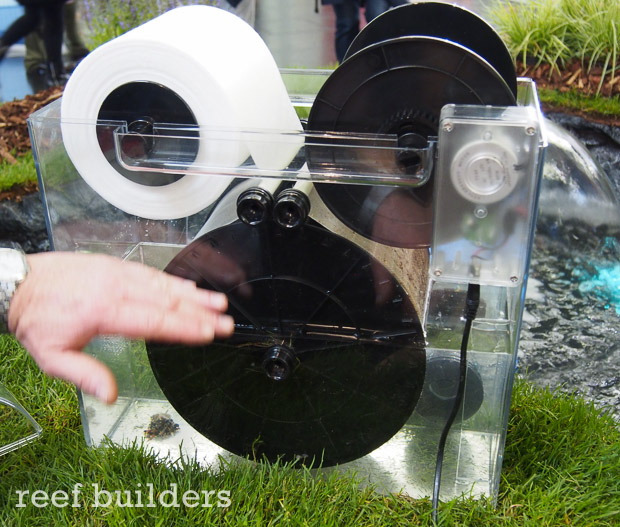 However, options for accessing this technology have been very few, and far between. Despite being available for a reasonable price and several years, the German Rollermat has been beloved by its users but has struggle to just barely making a dent on the aquarium scene.
Even ourselves, being very big proponents of AFR technology and the idea, have yet to try one out, and that is for one very basic but important reason. To implement the Rollermat you really have to do some plumbing gymnastics to get it to fit in with the filtration. There's no way to simply plug and play, or adapt any typical sump filtration system to accept the Rollermat, but this is where the Klir Filter comes in and changes up the paradigm.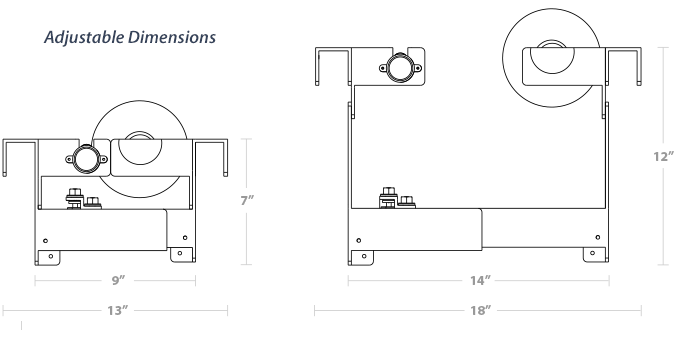 Instead of being of a fixed size, fixed flowrate or fixed mounting option, the Klir AFR is designed from the ground up to be flexible in every respect. The Klir Filter is extendable from 8 to 18 inches long, and the increased surface area also allows for greater water flow rates.
Rather than being of standard design with fixed inlet and outlet plumbing, the Klir Filter can rest in a sump, or it can hang on the walls of a sump in a couple different ways. Finally, the Klir will be compatible with any number of filter roll mesh sizes so you can get ultra fine filtration to polish water at 50 microns or crank a ton of water volume through with a coarser mesh of 120 microns.
Founder or Klir Filter Jack Behar designed the system for his own personal tank which is populated with very well fed and large reef fish. After more than a year of development the Klir Filter will soon be ready for the masses, at a competitive price point, with a Kickstarter campaign set to launch sometime early next month, with shipments going out as soon as this summer.
We hope the Klir can be the product that finally kicks off Auto Filter Rolls in a big way because the dream of constantly clear water from a device that is easy to use and flexible to install can't come soon enough. For more information check out the Klir website.