AquaMaxx FR-M Internal Media Reactor is a new internally mounted media reactor this is a great option for sumps or smaller tanks where space is limited. Like most media reactors, it gives you the option to use a variety of media including activated carbon, granular ferric oxide (GFO) or even biopellets.
The new AquaMaxx FR-M Internal Media Reactor features an up-flow design thanks to an integrated adjustable Sicce Micra Plus pump mounted on the bottom. The company points out this helps keep the filter media suspended and evenly dispersed.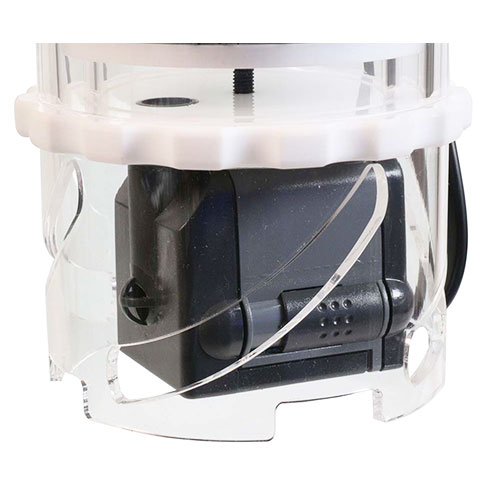 Like many new internal devices, they 86'd the suction cups for a magnet mount making it easier to mount on aquariums up to 3/8 in. thick (and to keep it there). The AquaMaxx FR-M tucks into a tidy 10 x 4.35 x 4.75 in. footprint.
The AquaMaxx FR-M will hold up to 700ml of media that is enough GFO for up to 120 gallons, carbon for up to 80 and biopellets for up to 50 gallons. The integrated Sicce Micra pushed up to 158 gph and consumes 7W.
The AquaMaxx FR-M retails for around $99.99 and is available now.