You might have to file this under 'MoonShot' but Pro Clear Aquatics is revealing a wild new protein skimmer design this week at SuperZoo in Las Vegas. Truth be told, the skimmer design isn't all that unusual, but we've never seen anything like the diffuser plate they have concocted.
The body of this in-sump protein skimmer isn't unfamiliar, it has an internally mounted pump, a modern pipeless outflow design, and a very low footprint. But the diffuser plate is where our attention is really drawn.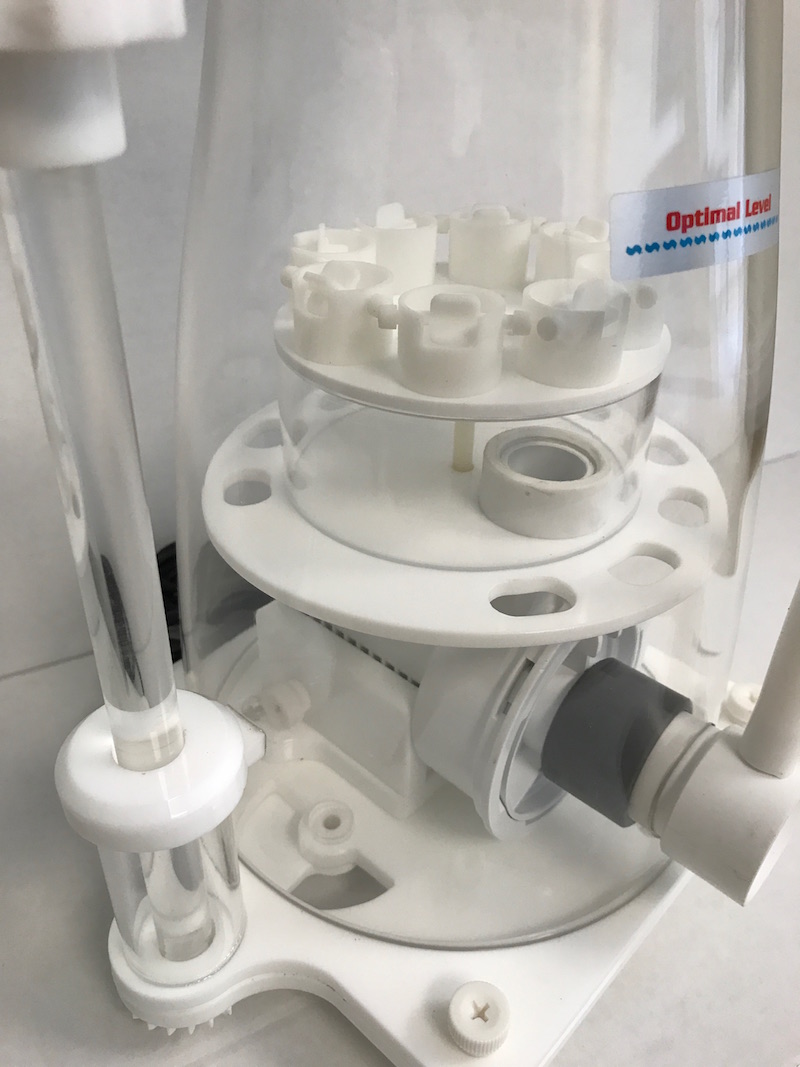 Contemporary skimmers use a diffuser plate with a multitude of small holes to get a very even, turbulence-reducing 'stage' for bubbles to slowly rise up. But this as of yet unnamed skimmer from Pro Clear has only eight large outflow holes, but these are each equipped with an interesting passively spinning impeller.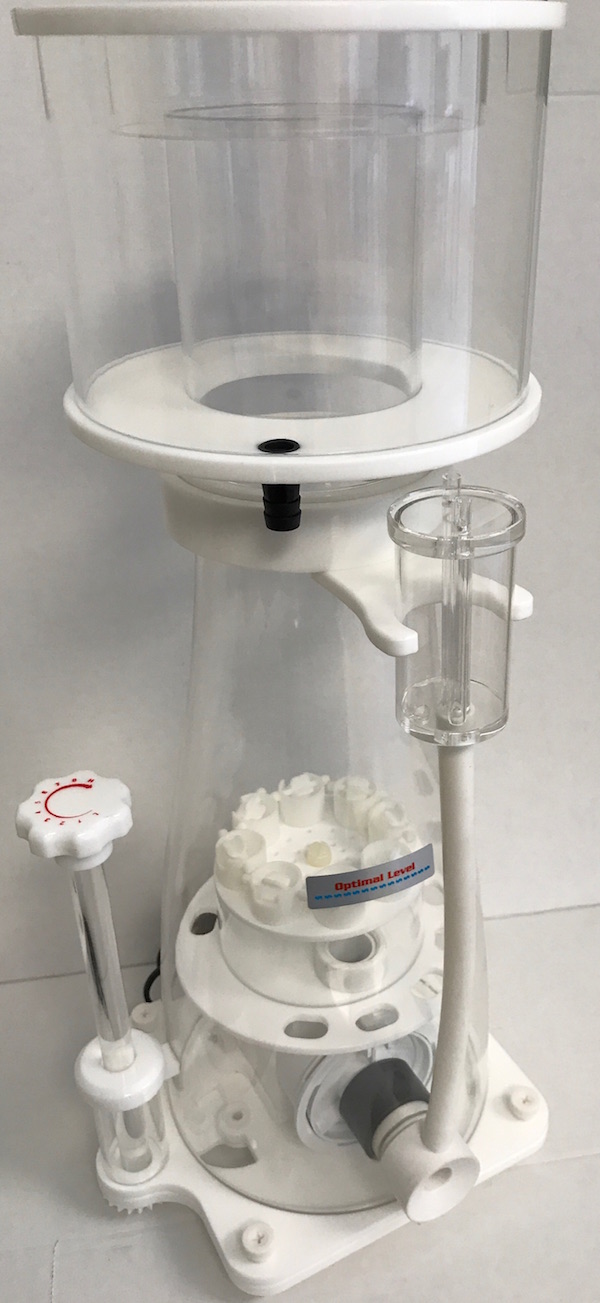 The idea here is that the rising of the bubbles will the impellers in such a way as to really increase the contact time. There's a small notch on one side of each outflow hole, which is really a short tube, to ensure the paddle wheels all spin towards the center.
Theoretically this should create some interesting fluid dynamics, which we're told, increase the contact time between the water and the fine air bubbles. It's very hard to visualize what this uniquely designed protein skimmer will do when in operation, but boy we can't wait to see it in action.
If you're in SuperZoo definitely swing by the Pro Clear Aquatics booth and check it out, hopefully they have one running so you can see what the impeller/paddle wheels are all about.