The hurricane season is in full swing here in North America and a significant swath of the Caribbean and Florida are about the face down the business end of one of the biggest storms in history. While people are scrambling to gather supplies for their own safety, we know there's many reefers in the path of the storm who are worried about their reef tanks, and what to do now to prevent or mitigate any problems.
By now you should already know to have battery powered air pumps, batteries to actually power them, and make sure they work! Also, I'm sure everyone is storing up water however they can and the reefers should make sure to have seawater mixed up and ready should you need to do any water changes. In addition to these basics of aquarium disaster, here's a few more things you can do to make your aquarium as resilient as possible.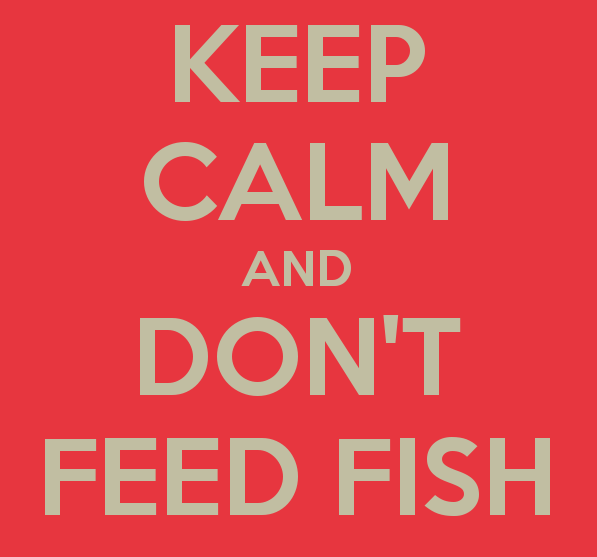 STOP FEEDING!!
The biggest thing you can do to prepare your aquarium for a potential disaster is to stop feeding your tank. In the event of a power failure your fish and other animals will still be digesting their last meal and producing toxic ammonia. Under normal circumstances your filter would handle this waste but in the very possible event of a power outage, this is the very buildup that might actually make things worse.
Exporters don't feed fish for 24 to 48hrs before shipping them across the world for this very reason so your fish will be fine with a little fast. When I travel I don't have anyone stop by my house to feed the fish for up to a week and they're never worse for wear. You might think you're giving your fish one last treat before you (hopefully) leave but just don't, you might be making things worse. Stop feeding your aquarium ANY food and wait until the storm passes to resume. And definitely turn off the auto fish feeders!!!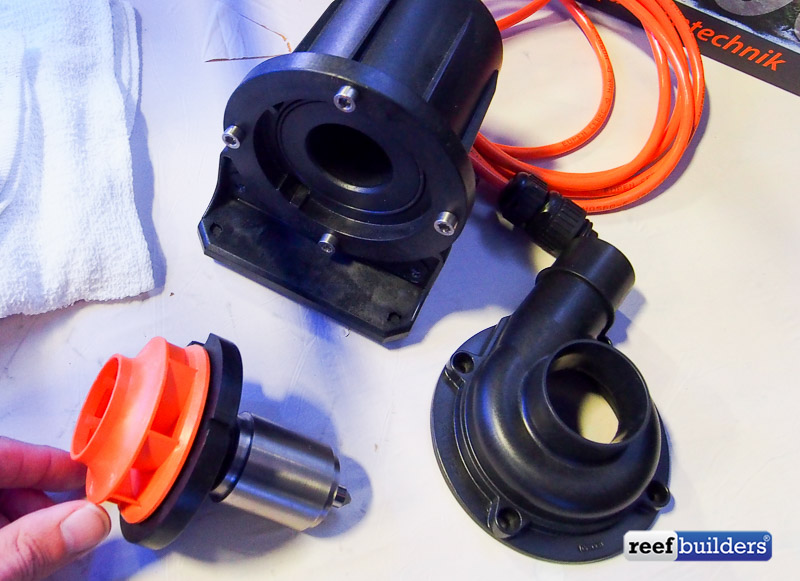 SERVICE YOUR PUMPS
Doing maintenance on your tank might be the last thing on your mind in prepping for a storm but if you haven't thoroughly cleaned your return pump or the motor on your power filter in a long time now would be a great time to do that. In the event of a power interruption, you want to make sure your pumps and filters restart and that's going to be a lot harder with a mucky, calcified motor block.
Don't bother cleaning the filter, just make sure the motor, pump, volute and impeller are about as clean as new, this will ensure the pump has the best chance of restarting when the power comes back on. This is less of an issue with propeller pumps, just focus on the pump that powers your tank's main life support.
UNPLUG AUTO DOSERS
If you're using any kind of automatic dosers for various supplements, just go ahead and unplug these. You don't want to be making any adjustments to aquarium chemistry in the event of a power outage, so just go ahead and power down any of these sorts of devices that could lead to chemical cascade reactions if the power goes out.
This is all I could really think of in the case of a tropical storm, there's slightly different advice for a winter storm but really, the biggest thing is to stop feeding and to make sure pumps can turn back on when power is restored. If you have any advice please share them in the comments and we're keeping our fins crossed that this storm either weakens, or veers away from the most populated areas.
Our thoughts go out to all our friends in Florida – Kevin, Julian, Matt, Char, Chris, Vic, Josh, Lou, Dustin, Vanessa, and many more – ya'll be safe!