Recently I had a major life event occur that made me reflect on many of the aspects of my life. One of the things that I spent some time thinking about were the things in my life that have made me happy and that continue to make me happy.
I have kept aquariums of one type or another almost my entire life. Actually, other than my freshman year in college, I have always had an aquarium since I was 5. So obviously after keeping tanks this long, they must bring me some happiness and enjoyment.
I know that during times when I have been stressed, working on them has provided me a haven where I could get away and forget about what was stressing me. Although truth be told there have also been times when their failing or not being right has also produced significant stress in my life. So what is it about them that makes me and many others happy to have a tank?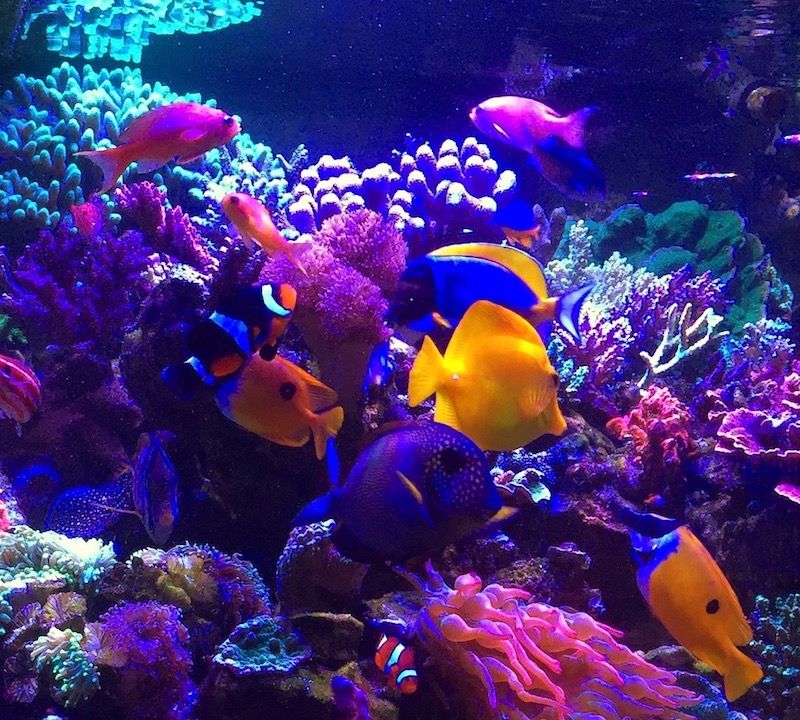 The first thing that came to mind in terms of how the hobby brings me happiness is that it helps me feel like I am part of a community. Part of this is that when non-reefers see my tanks they frequently comment that they once had fish, but it was too hard and they failed.
So when they see my tanks full of healthy fish and corals, they always ask how I do it or what the secret is. So having nice tanks makes me happy from the standpoint that when you look at the vast majority of people, not many of them are able to have tanks like us, so I am happy to be part of that community.
Another way that I feel like I am part of a community is due to the many friendships I have developed over the years. Some of my best friends have now been my friends for twenty years or longer that I met through the hobby.
Over the years these friendships have grown from just being about our mutual enjoyment of the hobby to now where we do things outside of the hobby together. I do not know if this is the same for other hobbyists, as I don't know how many new hobbyists will be in this for twenty years or longer.
But if they are I'm sure they too will be lucky and develop these long-term friendships as well. Lastly, I feel part of a community in that I feel that over the past thirty plus years we have really accomplished something. Having come from the beginning where we were happy if we could just keep anything alive and getting to the point where now we can keep most things and are even getting many fish and corals to reproduce or be able to propagate them one way or another, does make me happy from a sense of accomplishment that we all share. And this really is an accomplishment shared by many.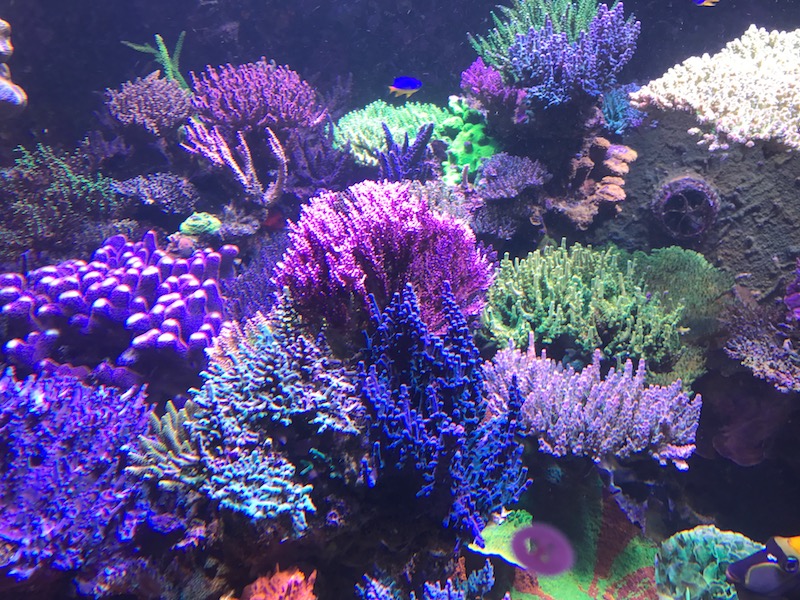 Being able to grow and keep colorful fish and corals is undoubtedly another of the major aspects of the hobby that makes me and most other hobbyists happy. Growing a colony from a frag has been something that made me happy from the first time I did it.
I remember getting frags by trading with other hobbyists, visiting places for talks or taking a road trip and bringing them back. I remember watching for them to encrust, which back then was a major accomplishment. Then over a long time, it took significantly longer back then, they would grow into colonies.
Then, the goal was just to grow them into colonies, as most of them were brown or beige with at best, a bit of color. When you grew a frag into a colony though, it made us happy, as we could look at the colony with pride and knew we grew it from pretty much nothing.
Now accomplishing this is so much more than just growing a brown colony from scratch. We see far more color morphing and amazing colors than we ever did back then. By manipulating the lighting as well as other factors and watching a frag grow into a colorful colony still provides me happiness. I also share frags with others and we compare what the colonies we grow out over time look like.
The discussions and critiques I share with Sanjay, Kevin, Jeff and Jack, to name a few of my frag swapping buddies also adds to my enjoyment of the hobby, as we are all now amazed by how much small differences in our systems can make on the coloration and growth of our corals.
I must admit that I also still get happy whenever I get a new box of colorful frags delivered to my house or pick up some choice pieces at a show. Most of the people I deal with in getting frags share my joy of the hobby and like me still get excited when they see something new or with brilliant coloration.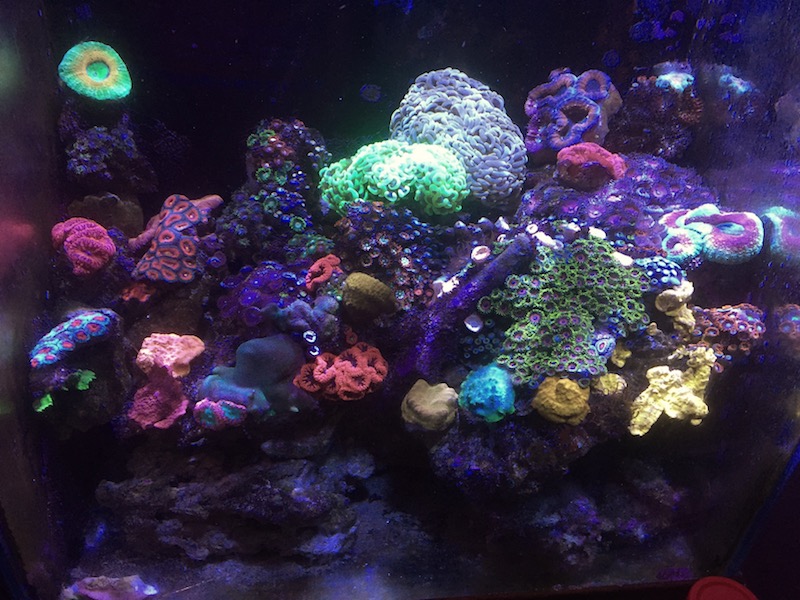 As a couple of them have told me, they like sending/trading frags with me, as they know that I still genuinely love corals like they do and getting something special makes me happy. Over the past few years the variety and colors of the corals that we can now get is nothing short of amazing. When I look at my frag tank, which is where I quarantine and grow out many of the new frags I get, it looks like a jewel box.
At least it does to me. I know that men do not understand the allure that jewelry has for most women, so it makes me laugh when female guests look at the frag tank and do not feel the same way. Every time I grow out a frag in this tank to the point where I can put it into one of my other tanks it also makes me happy.
Just as getting new corals makes me happy, so too does getting a unique fish or one that I haven't kept before. Like with corals, there are now more beautiful fish available from different places than ever before. In the past couple of years, I have gotten many unique fairy wrasses including a Magma and Earle's as well as a true Peppermint hogfish, hybrid or uniquely colored angels and tangs as well as rare Anthias and Pseudochromis.
Even after all these years I still get excited when I get a fish that I have not had before. In talking with many of my friends they feel the same way too and to be honest it even makes me happy when I see them having success with a new fish or a fish that is usually considered difficult to keep. Maybe we are a bit jaded, since we have kept many of the common fish, so maybe when we get a chance to add something new it rekindles the flame of fun we once had and it makes us happy.
But it is not just getting new fish or coral that keeps me happy, I still get happy when I get a new piece of equipment, whether it performs a new task or simply replaces an older piece. For a long time, the hobby was kind of stagnant in terms of new innovative equipment coming into the market. But in the last few years many new types of innovative equipment has come along and much of it is designed to be either more efficient or to make keeping our tanks easier.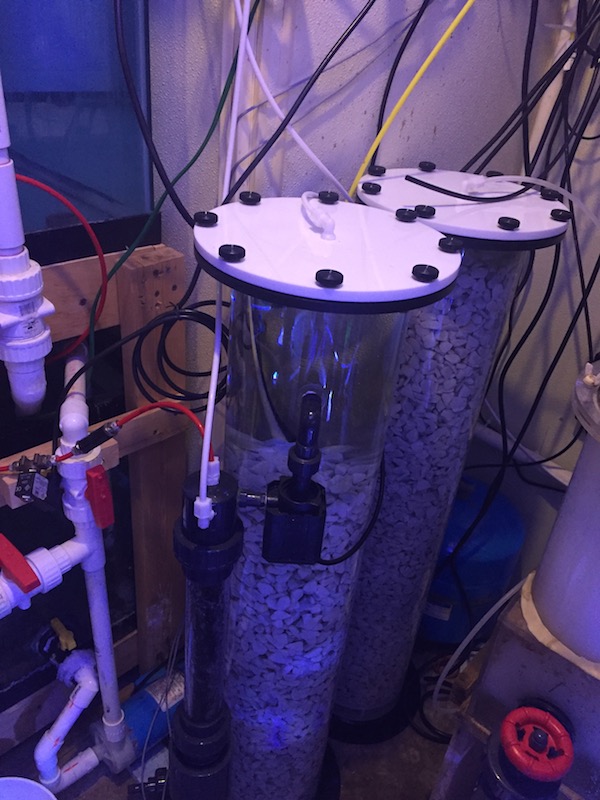 More efficient DC powered protein skimmers, better calcium reactors and dosers, monitors and controllers of all types, cameras to help monitor our tanks from afar as well as better means for water movement have all been relative recent innovations that have made me happy to be in the hobby.
I say happy, as switching from older pieces to these new models or adding these to my systems have all not only helped improve my level of success, but they have also allowed me to do the one thing that really makes me truly happy and that is having the time to sit back and enjoy my tanks.
When I wrote the recent article on getting burned out on the hobby, one of the possible reasons why this may happen that I forgot to mention was that some of the hobbyists I spoke with said they started to feel a bit burned out when their tanks went from being a source of relaxation that they sat and enjoyed to either a competitive activity or a money making venture. That may be why my tanks still make me happy in that I still thoroughly enjoy just sitting back and watching them and forgetting about everything else, just as I have for over 30 years.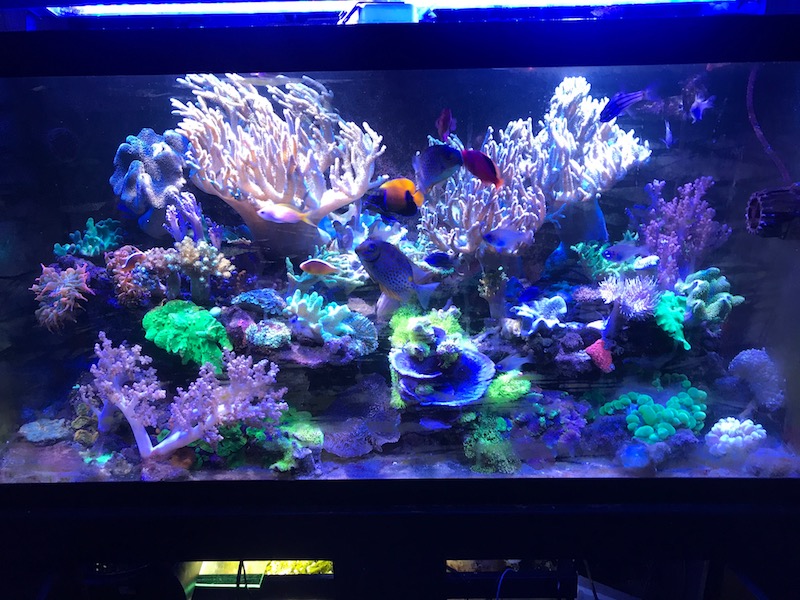 Over those years I have set up innumerable tanks for myself and others and I must admit that I still get excited and happy at the prospect of setting up a new tank. Most of my current tanks are less than 5 years old as after my 1200-gallon tank crashed in my old house it took me a while to decide to set up a new large tank in my new residence.
But I still wanted to have a tank, so at first I started with a "little" 70-gallon tank. I am not trying to be smart, but after having a 1200-gallon tank, having a 70 is like a nano. Once it was up though, and I saw how happy it made me to set it up and have the fish and corals growing and thriving again and seeing all the new beautiful corals online I knew I had to set up a bigger tank. After this was up I then set up 3 others with each being different. Having each of them different from one another adds to my enjoyment of the hobby and I think keeps me from being bored.
And boredom is one of the things, that to me at least, makes me unhappy. So to keep from being bored I try to write articles that drive discussions. I fully accept that I do not know as much as I would like about this hobby. So when others disagree or have other points of view or new information it makes me happy that I am bringing this information out.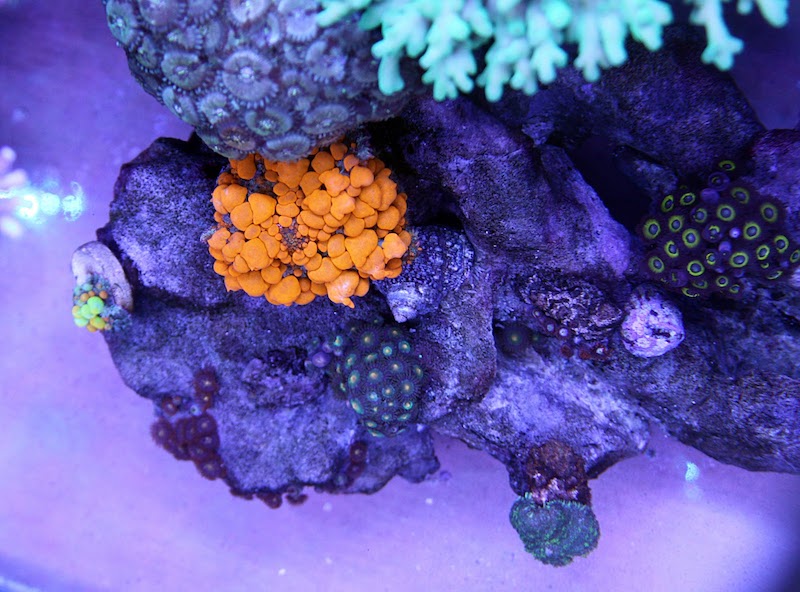 It also makes me happy that when putting together many of these articles during the research portion I often find out a lot of new things as well. For most of us, learning something new does make us happy, and this is one of the best aspects of the hobby: there is always something new to learn.
Similarly, when I am putting together a new talk or even when redoing an old talk it always makes me happy when I learn something new or say something or present something new that stimulates discussion. In the early days of the hobby, giving or attending these presentations was one of the only ways that new information was disseminated and the discussions that followed were often quite lively.
Before the internet there was more a regional nature to the hobby as well as a country by country difference. So maybe it is my sense of nostalgia that makes me still enjoy giving or listening to talks, but I still always learn something when I attend a good talk.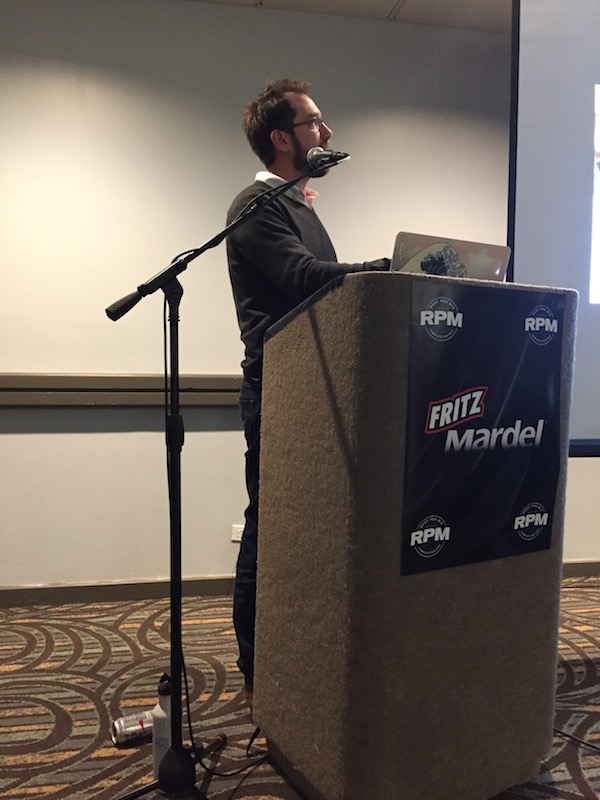 Lastly, when I try to figure out why the hobby still makes me happy I have to consider the challenge that this hobby was as well as the challenge that it still is. I have never been an adrenaline junkie, but I do enjoy a challenge. So maybe because this hobby will always be a challenge to some degree is why I am so happy to still be in it.
One of the reasons that this hobby is challenging is that there are infinite ways to be successful in the hobby. There is no one perfect way, if there was everyone would be doing things the exact same way. Instead everyone has their own way of doing things and each of these ways leads to everyone having their own success. Another challenge is that even a small mistake can lead to problems and limit success or even worse a total disaster.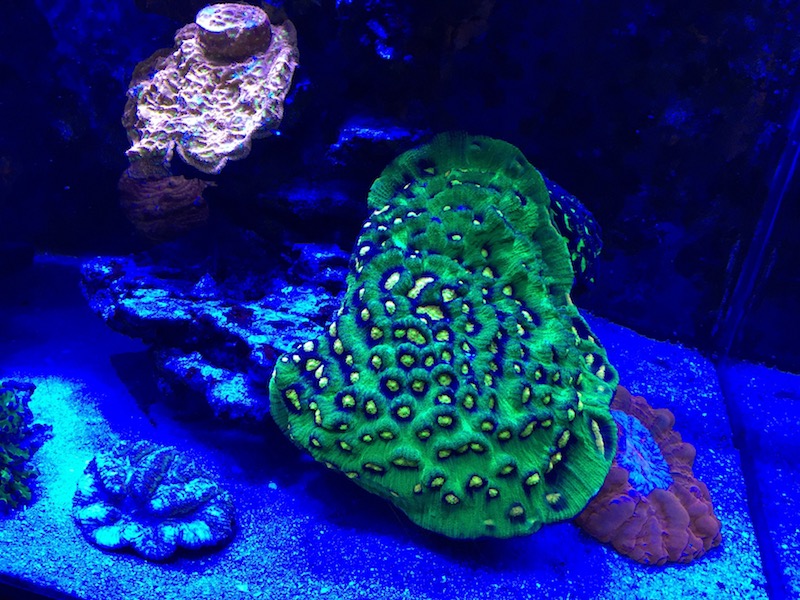 So for this reason we are all a bit obsessive compulsive and perfectionists about our tanks. And the final reason it is a challenge is as I mentioned there is always something new fish, coral or equipment wise coming into the hobby. And with each of them requiring learning and time before success is achieved with them there is always a new challenge.
As I mentioned at the start of this article, a recent life-changing event made me look at the things in my life that make me happy. This event was my sister passing away after a two year plus battle with cancer. I did not want this article to be a downer as she enjoyed every day of her life and would want me and all of you to do the same.
She always encouraged me in my love of the hobby, so I dedicate this article to her. She never understood my love of the hobby, but knew that it made me happy. Hopefully when you sit back and enjoy your tank this weekend you will fill a genuine happiness as well.