M?OÏ Dive Computer
DEMA, the biggest dive show of the year is happening next week, and that means we're ready to dive in head first to all the latest and greatest products coming to the show. What really excites us about DEMA (aside from new wetsuits) are the innovative out of the box new products that break the mold and disrupts the market.
M?OÏ by Thalatoo is a start-up company from Montpellier France looking to revolutionize the way we dive. The M?OÏ dive computer clips to the top of a mask projecting dive info right in front of your eyes.



The M?OÏ will display important dive information like bottom time, no decompression time and ascent rate. There is also a built-in compass and forward facing computer screen so buddies or dive instructor can easily monitor their partner's computer.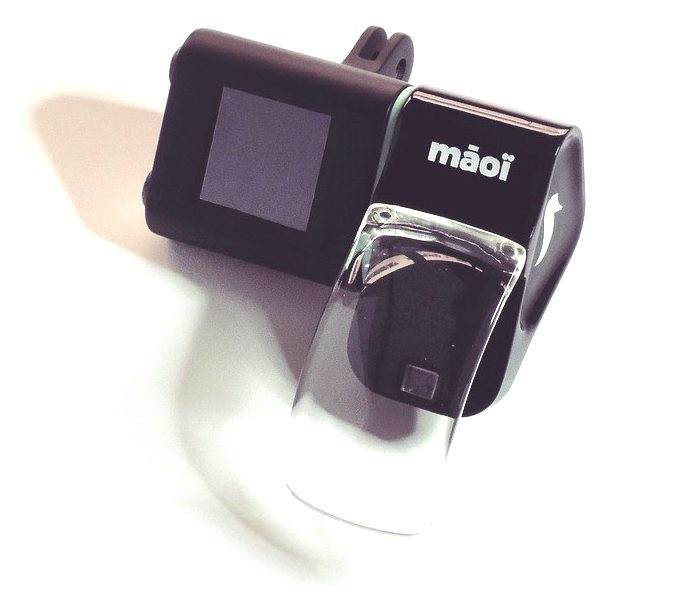 From the M?OÏ website, the company says the product has context sensitive display which means the information you need will only be displayed when you need it. For example, the ascent rate is only displayed once the diver starts the ascent and the heading is visible during the exploration phase. The rest of the time, the transparent screen maximizes the diver's field of vision.
M?OÏ will also have the ability to store up to 100 dives which divers can either automatically or manually transfer their data to the main online diving logs.
Currently, the M?OÏ computer is in prototype testing phase but we are excited to get a first-hand look at this innovative new gadget at DEMA. While no official price has been announced a French news report mentioned a price between 400 and 450 euro for the M?OÏ dive computer.
What do you think of the M?OÏ?