From the early days of LED lights, and especially LED spotlights, we've been an avid proponent of angling light fixtures to get maximum effect. Finally a new company called Aquarium LED Mounts has a range of accessories to give your LED fixture that perfect 'gangster lean'.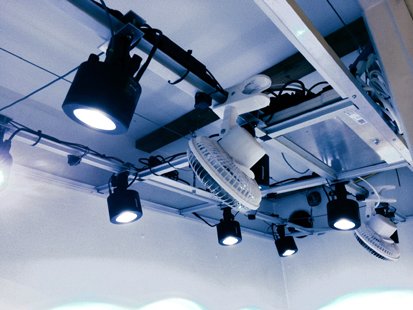 There's a long list of reasons why should angle your LED lights, either to get maximum light on your corals, to get light off the glass reducing algae growth, and overall getting the light to where your reef needs it most. Besides the smaller gooseneck mounted LED lights and spotlights, you really had to conjure up your own DIY solutions to get fixtures angled 'just so'.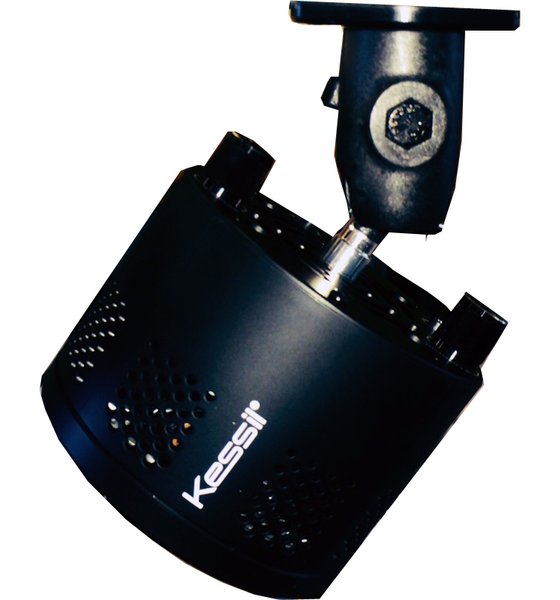 It's possible to do this with lights suspended from cables but it can be challenging to get the angle just right, and usually it was only along one axis or another. The new pivoting mounts from Aquarium LED Mounts is an incredibly useful accessory for angling your LED light fixtures any direction you want.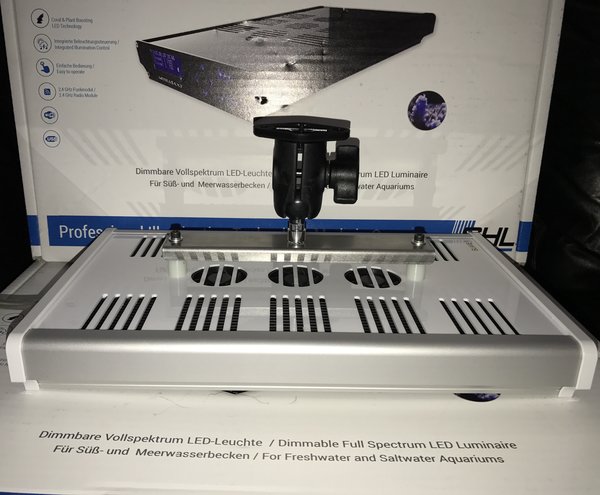 Aquarium LED Mounts has pivoting ball joints that attach to the most popular LED reef aquarium lights including the Mitras, Radion, Hydra, Kessil spotlights. Best of all these pivoting mounts are actually very nice looking, and in some cases like the Radion LED adds an attractive metal top plate to the fixture.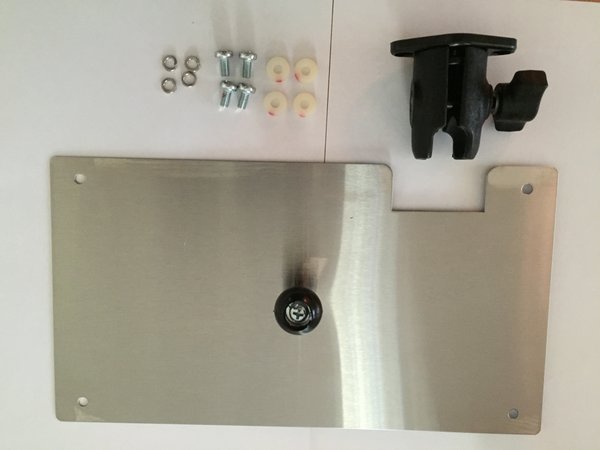 If you're like us and you really value being able to articulate your lights for maximum effect, then the $50 price of these accessories is spot-on. The one caveat about the Aquarium LED Mounts is that you need to have a specific kind of structure to mount your lights from, either a canopy or a metal light rack/bar on which to attach the articulating mount. [ALED Mounts]