The new Hikari Coralific Delight is a dual-purpose food that lets you use it a targeted gel food or use for more of a traditional "squirting" type of target food.
The targeted gel feeding is made where you can feed a chunk directly to a polyp (for LPS and beefy corals. What Hikari calls the "squirt & go" is more of a traditional area feeding, where the corals capture the food particles in the water column.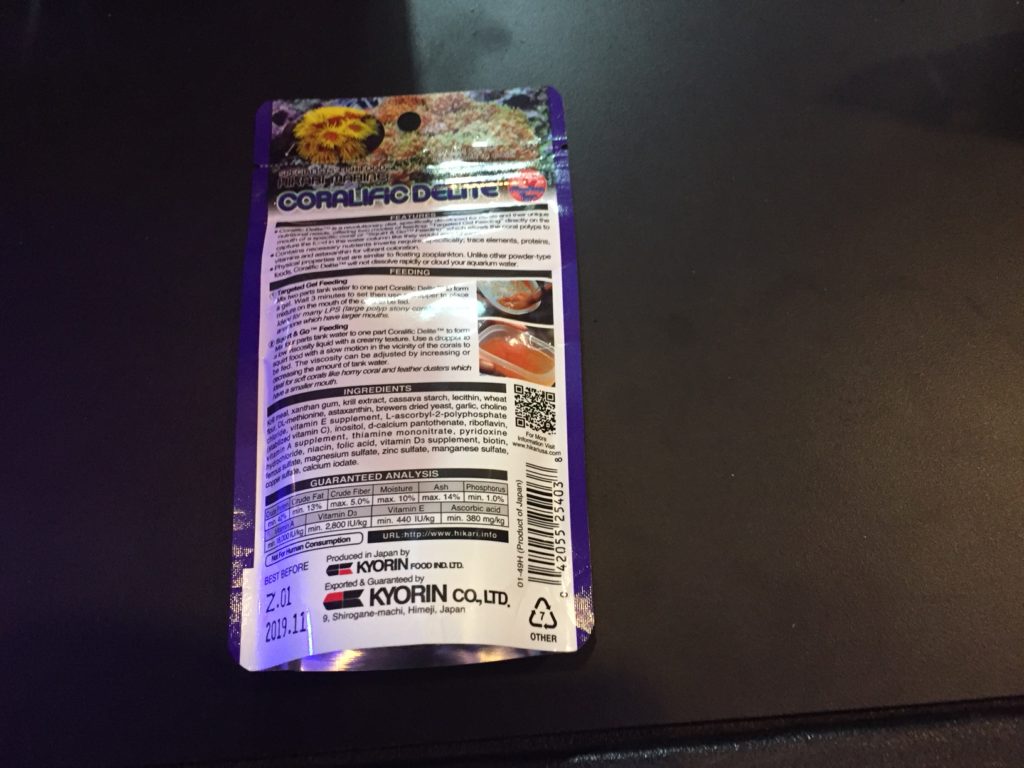 The product contains all the nutrients for healthy coral that include trace elements, proteins, vitamins and astaxanthin for added coloration. They note the product is physically similar to floating zooplankton, but Coralific Delight shouldn't dissolve rapidly or cloud your aquarium water.
Hikari Coralific Delight retails for about $8 for a 1.24 oz. pouch.