Planet Deepblu
Deepblu has put your dive logs to good use with the launch of Planet Deepblu. We were first introduced to this feature at last years DEMA show and have been patiently waiting its arrival.
Planet Deepblu is an interactive map of dive spots with user-generated photos, videos and reviews. The new map has featured countries, featured regions, and featured dive spots, or you can choose to explore the world and choose your own adventure.
With tens of thousands already using Deepblu, the platform is a link that helps travelers, divers, shops, dive pros, and dive centers connect in ways that they haven't been able to before. 
"Deepblu's mission has always been to improve the way that divers plan and experience scuba. With the help of our user-generated content from divers all over the world, the platform has evolved into something that helps adventurers discover their next dive, and it will continue to grow over time," says CEO James Tsuei.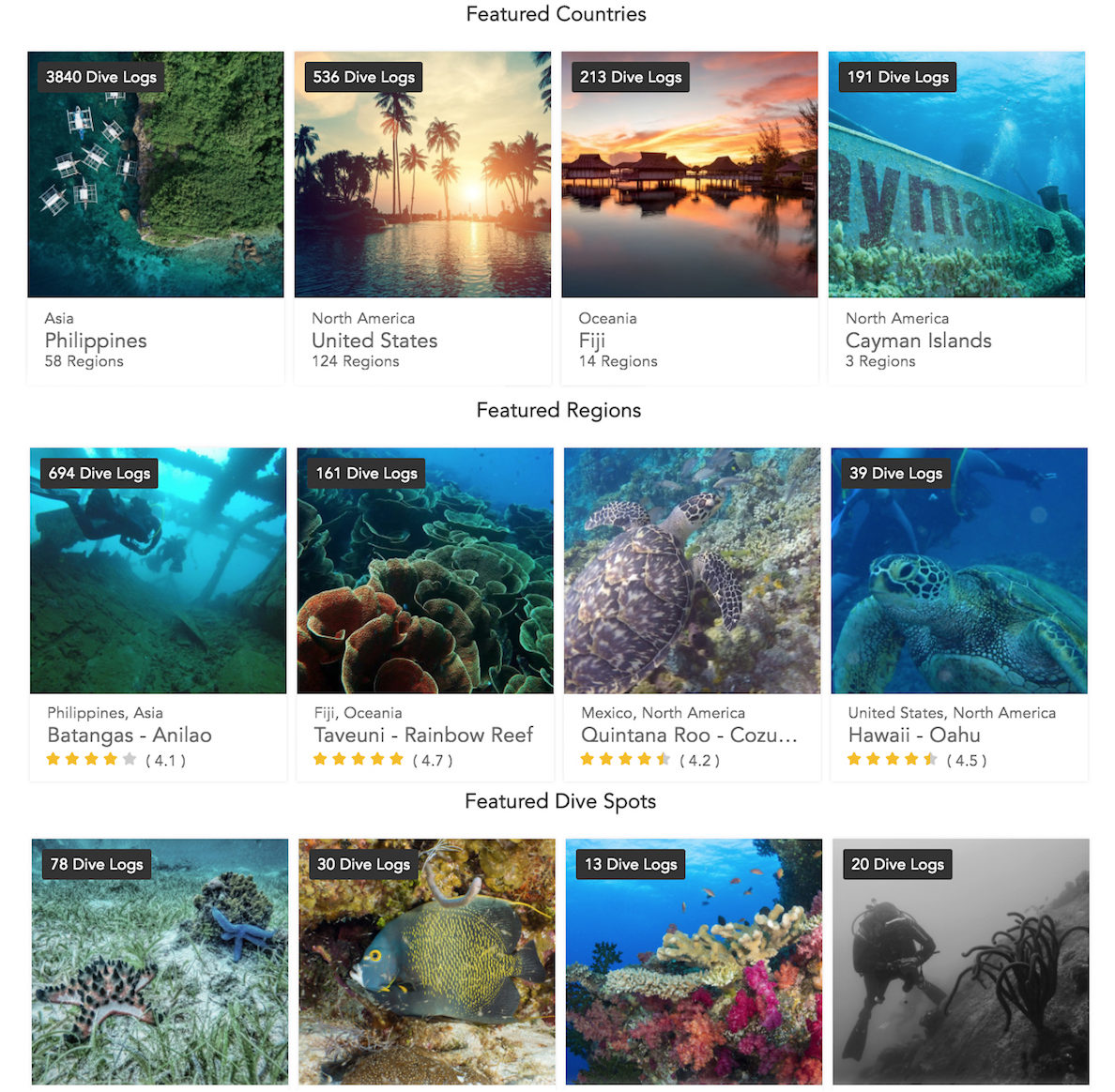 Each section contains dive site reviews, COSMIQ+ dive logs with photo and video of each site with ratings out of 5 stars, and best of all the reviews are done by real divers. Dive site reviews are also displayed with the most recent review first so you get the most up to date review of a certain region.
This is a great feature when you are trying to find a new dive destination as you can search through thousands of logged dives in a fun and easy to use online resource. I know this is going to be my go-to for exploring popular dive sites, and also filling in the gaps with less frequented dive sites.
You can access Planted Deepblu by login on to www.Deepblu.com. If you are not already you can signup for free to access members dive logs, community groups, and the new Planet Deepblu feature. You can access to this feature on the top of the Deepblu homepage.